'Tweyagale' singer Eddy Kenzo invites Rema and husband Hamza Ssebunya to a music festival on 28th March 2020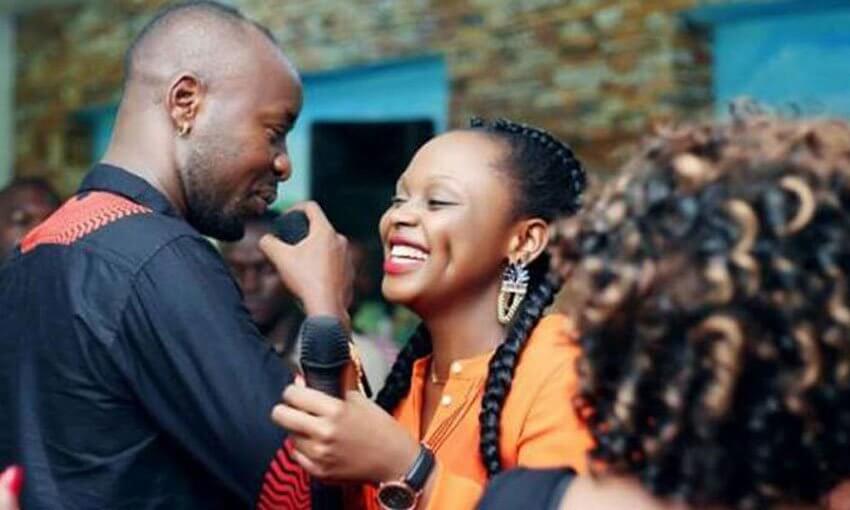 Eddy Kenzo invites Rema – Ugandan singer Edrisah Musuuza has revealed that he will hold his first-ever Kololo airstrip music festival on 28 March 2020.
While speaking to journalists at Kati Kati restaurant on Tuesday morning, Kenzo revealed that most of the time it's just some of the big international artists who are invited to perform at Kololo Airstrip and the venue fills up.
And to make the day more memorable for himself and his fans, he invited his ex-wife Rema Namakula to take part in the festival.
I'm inviting Rema and Hubby Hamza to come to my show, I'm going to give them a VIP section. It's going to be better if she's performing at least one to two songs

Kenzo to Rema
Despite being separated, Kenza and Rema have a daughter together called Aamaal Musuuza that keeps them in touch. Kenzo is a father who feels he could share his love with his kid.
Since the two separated, Rema Namakula has had a strange relationship with Eddy Kenzo. Later on, Rema hooked up Dr Hamza Ssebunya whom she introduced last year.
Therefore, it is on this note that Eddy Kenzo asked Rema to feel free to attend the festival and perform which he revealed he had invited every Ugandan artist.
Kenzo also appealed to Rema to bring his daughter Aamaal Musuuza, whom he said he had not seen since a year ago.
It remains unclear whether Rema Namakula is going to honour Eddy Kenzo's invitation and attend his music festival.
We shall keep you posted