Fortebet, a billion winners' betting company, has announced the Comedy Store Uganda CEO, Alex Muhangi as its brand ambassador.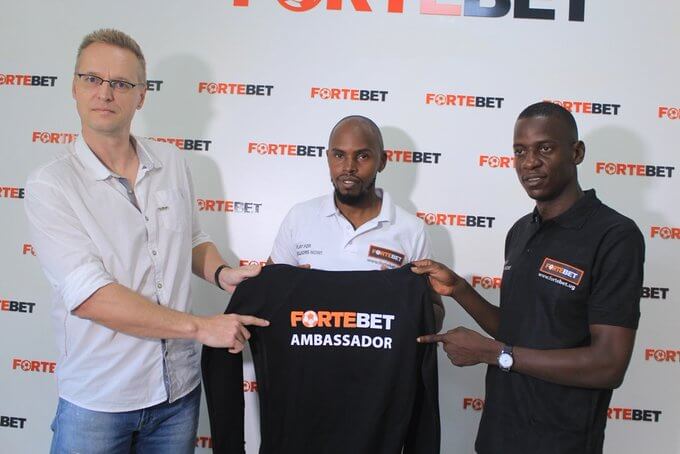 KAMPALA | LIFESTYLE UGANDA — Comedy Store Uganda's CEO Alex Muhangi has been named the brand ambassador of Fortebet, a company known for billion-shilling payouts.
Alex Muhangi, the CEO of Comedy Store who has entertained millions of people with his live shows, videos on YouTube and social media platforms, will now have all the information you need to know about Fortebet.
During the unveiling at Fortebet head office in Kololo, Chief Marketing Officer Marek Mickal noted that 'the name Alex Muhangi is big in the East African region.'
"And it is precisely because of this that Fortebet, Uganda's biggest betting company has partnered with Muhangi. Therefore, whenever you see or hear Muhangi, you will also see or hear Fortebet because we are now one."
Who is Alex Emix Muhangi?
Alex Muhangi, also known as Alex Emix Muhangi, is a Ugandan comedian, actor, sound engineer, CEO and the CEO of the Comedy Store Uganda show and the host of its comedy show.
As one of the pioneers of standup comedy in the English language in Uganda, he has been named one of the top 10 Ugandan comedians and personalities by New Vision newspaper in 2016 and 2017.
Alex Muhangi formed the comedy group "The Crackers" in 2010, which had a hit television show on cable called "Mic Check", and then co-founded Jazz Comedy.
As of February 2016, Muhangi started Comedy Store Uganda, one of the biggest weekly entertainment shows in Uganda that is held every Thursday at UMA Lugogo.
The comedian and actor has worked with and met celebrities like Anne Kansiime, Daniel Ndambuki, Teacher Mpamire, Eric Omondi, Akite Agnes, and many others from Uganda as well as international countries.
Among his accomplishments in the area of entertainment, Muhangi has hosted the Club Music & Video Awards (CMVA) alongside Crystal Newman and Ellah, his own Comedy Store Uganda since 2016, and Arthur and Kansiime Live in Kigali in 2016.