The founders of the National Unity Platform, along with the leaders of the People Power Movement, revealed that Robert Kyagulanyi was elected President and Flagbearer of the NUP.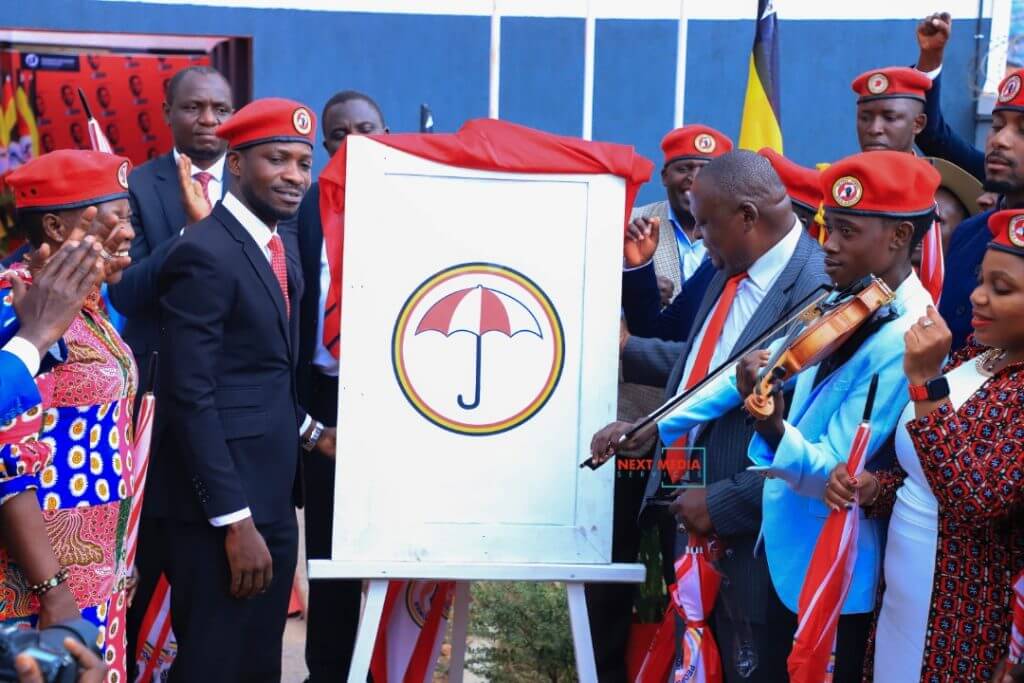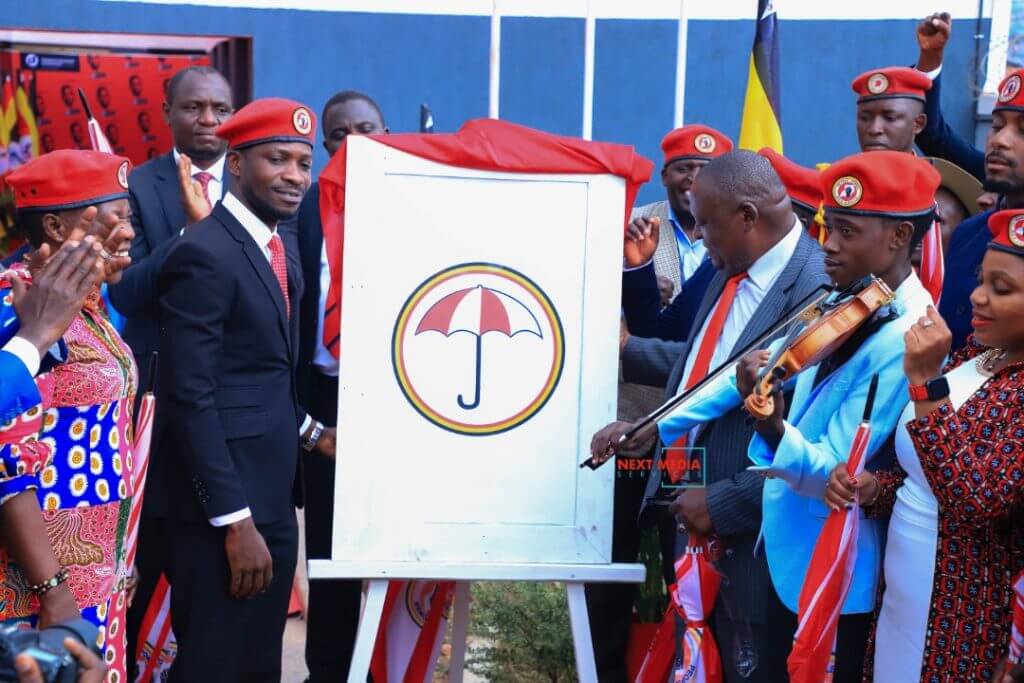 What is National Unity Platform?
KAMPALA | LIFESTYLE UGANDA — The NURDP was formed in December 2004 and under the leadership of Moses Nkonge Kibalama changed leadership from December 2004 to July 2020. At present, it is known as the National Unity Platform led by Hon. Robert Kyagulanyi Ssentamu.
On July 14, 2020, Kyagulanyi took over as party leader and was announced as the party's flag bearer in the upcoming February 2021 Ugandan presidential election.
Its headquarters are located in Kamwokya, a suburb of Kampala, whose ideology is community; Liberalism is progressive constitutionalism and its slogan is that "people power, our power".
The Leadership
On July 22, 2020, the founders of the NUP, along with leading figures in the People Power Movement, revealed that Robert Kyagulanyi had been elected National Unity Platform President and Presidential Party flag bearer in the upcoming 2021 national elections.
The party is registered with the Ugandan Electoral Commission. The symbol of the party is an umbrella in red and white.
On July 28, 2020, NUP President Robert Kyagulanyi, issued membership cards costing UGX1,000, which he said did not discriminate against social class and would be affordable for every Uganda.
The National Unity Platform has released its official membership card with the NUP logo and umbrella in white and red.
Unlike other political parties, such as the Democratic Party and the Forum for Democratic Change, membership cards vary in price, with their cards being around 1,000 shillings, regardless of one's financial, social, political or economic status.
Joel Ssenyonyi The People Power and NUP spokesman said it took time to think of an amount that would be affordable for every Uganda. Ssenyonyi cited an example of Boda-Boda riders not working due to COVID-19, and could not afford more than 1,000 shillings to buy NUP cards.
The cheapest card, also known as the normal DP, costs 2,000 shillings, but they also have 500,000 shillings and 1 million shillings. The FDC's annual normal ticket is 1,000, but a member can pay between 100,000 shillings and up to 5 million shillings, NUP leaders argued.
However, some sources who wanted party cards revealed that they charge millions of shillings per card, which they say is unreasonable for NUP's earlier claims that a card costs 1000 shillings regardless of social status.
With the 2021 general election looming, Kyagulanyi said the NUP still welcomes all members to join the party or form a People Power Alliance.
Assuming the example of Asuman Basalirwa, President of JEEMA, who is also the MP of Bugiri, Kyagulanyi said that every person he works with will not be left out because the agenda is to take over the leadership of Uganda. The National Unity Platform membership cards can be accessed in all regional offices, Kyagulanyi and Ssenyonyi said.
Ssenyonyi says that the party is going to hold talks to achieve the harmonized level of the new NUP with aspirants who were endorsed by People Power earlier.
Indeed, on 13 August 2020, a number of aspirants who received forms of People Power nomination from DP Bloc went to NUP.
These included:
Joseph Mayanja aka Jose Chameleone aspiring Kampala Lord Mayor
Moses Kasibante, Rubaga Division North Constituency,
Mathias Mpuuga, Masaka Municipality MP
Joseph Ssewungu, Kalungi West MP
Medard Lubega Sseggona, the Busiro East MP/NUP lawyers
Betty Nambooze, Mukono Municipality MP
Ssempala Emmanuel Kigozi, Makindye Ssabagabo
MP Muwanga Kivumbi, Butambala County MP
Allan Ssewanyana, Makindye West MP
Ssentongo Robinah, Kyotera Woman MP
Veronica Nanyondo, Bukomasimbi Woman MP
Florence Namayanja, Bukoto East MP
However, despite being a staunch members of the People Power Movement, some members of the DP Bloc dropped out during a test run of National Unity Platform flag bearers, including Moses Kasibante, who disagreed with the comments after he said he would run as an independent candidate.
The NUP has also dropped Bobi Wine's music friends, such as Dr Jose Chameleon and other musicians, which to this day have been the talk of the town, with some vowing to stay away from Bobi Wine's struggle and the campaign of President Yoweri Kaguta Museveni.
On August 3, 2020, the party leader released the last five MPs to the National Unity Platform. These included John Baptist Nambeshe, Patrick Nsamba, Francis Zaake and Busujju legislator David Kalwanga.
These DP groups are regular travellers and will always be on the go once the political season begins.
In 2011, when some DP members cut their political teeth, they were part of Suubi 2011; an informal grouping of Buganda politicians who, despite professing to be members of the Democratic Party, supported Dr Kizza Besigye's request for the Presidency.
In 2016, many of them changed their allegiance and backed former Prime Minister Amama Mbabazi, who broke ranks with President Museveni.
At that time they moved together with the DP leadership under Norbert Mao. Within a month of the campaigns, many of them abandoned Mr Mbabazi and jumped on the bandwagon of Besigye because the senior activist had once again crossed the line to generate tremendous excitement against President Museveni.
Now with the upcoming 2021 general election, the Bloc has moved again. This time it joins President Museveni's immediate rival, Bobi Wine.
DP Bloc supported another candidate for the presidency in 2011, 2016 and 2021, and none of their supporters supported their mother party, Democratic Party.
This DP Bloc has always sided with the opposition candidate, which stands as the biggest chance for any party or formation to win against President Museveni. Norbert Mao was a DP candidate for the presidency, supported by the DP but chose to back Dr Besigye.
In 2016 they initially supported Mr Mbabazi, but abandoned him for Dr Besigye, making it clear that there was more support than the former Mbabazi. Therefore, support for Kyagulanyi will only be guaranteed if they stick with him until election day.
Muwanga Kivumbi (the MP of Butambala County) said they wanted power to free Uganda from the so-called dictatorship in defence of their actions. Mr Kivumbi says that when you are part of such a 'combat,' it doesn't matter the vehicle you are in.
Muwanga quoted President Yoweri Tibuhaburwa Museveni's example, who operated under different organizations; Until taking over the leadership of this country in 1986, he was at the Front for National Salvation (Fronasa), Uganda Patriotic Movement (UPM), Popular Resistance Army (PRA) and ultimately the National Resistance Army Movement (NRA/M).
Flag bearers
Earlier, party spokesman Joel Ssenyonyi had said that the National Unity Platform had selected flag-bearers for various posts without having primaries.
Speaking to reporters at the NUP offices in Kamwokya, Ssenyonyi said that in constituencies where there are many aspirants for the same posts, they are negotiating among themselves to accept the best candidate.
He said the leaders of the party are interviewing where the aspirants can not agree. In this case, the leaders of the party will venerate the applicants and select flag bearers.
He also said the party would field scouts to find out who has the most support in the constituency, adding that so far only NUP leader Robert Kyagulanyi has been selected as the flag bearer for the post. Ssenyonyi added that in some constituencies, negotiations have ended successfully.
He said: "Kyagulanyi is the only flag bearer. Let no one come out to say that he was chosen as the flag bearer. "
Makerere Kavule to be the new headquarters of NUP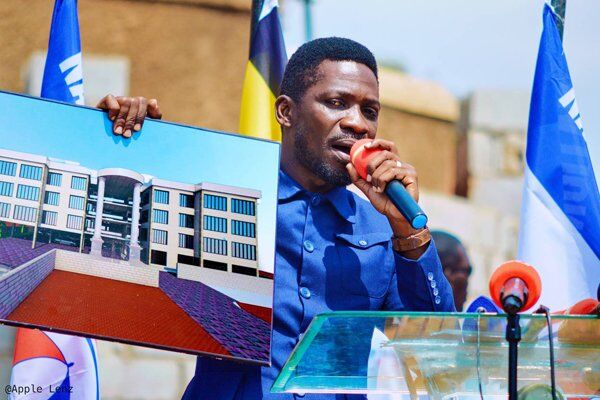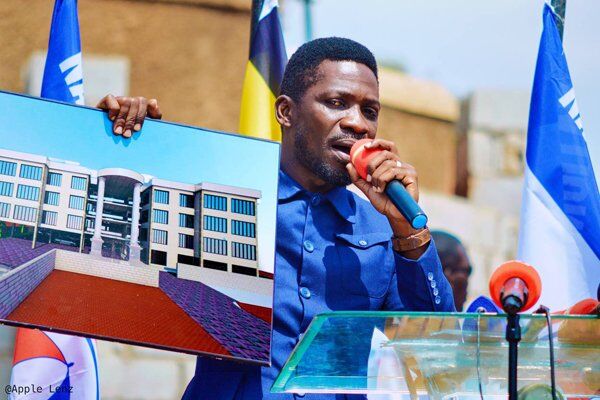 During the meeting on Tuesday, 12 July 2022, the National Unity Platform (NUP) unveiled a new site for its headquarters in Kavule, Kawempe Division in Kampala.
As part of the groundbreaking ceremony, the party provided the media with an artistic impression and architectural plan of the new office space.
NUP spokesperson Joel Ssenyonyi told journalists during the presser that NUP's Kamwokya office has become smaller as the party has grown.
During his remarks, NUP president Robert Kyagulanyi Ssentamu said the development was a sign of the party's commitment to Uganda.