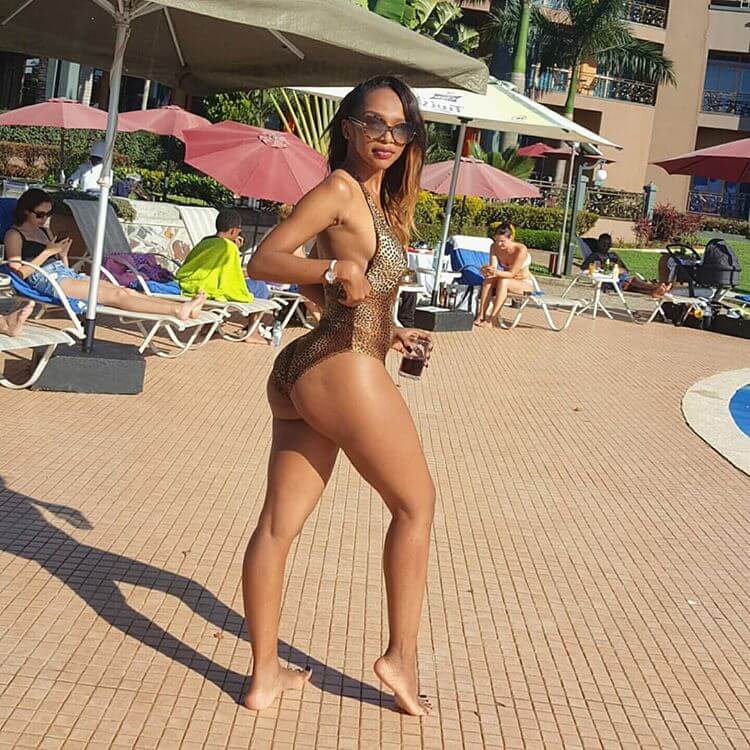 Sheilah Parker Ayo has just blessed her 51.7 K followers with an incredibly sexy one-piece swimsuit picture on the photo-sharing platform – Instagram.
Gone are the days when swimsuit, lingeries or bikinis used to be for the bedroom but not anymore-now it's also on Instagram.
The gorgeous Instagram model took to her official account on Monday, 26 November 2018, where she shared an incredibly sexy photo, showing off her well- trimmed body.
From the lifestyle background, to perfect poolside pose in a cute one piece swimsuit, Parker obviously came prepared for this photo shoot.
The "Boss Babe" is known for sharing gorgeous multiple photos as usual, but her latest one piece swimsuit photo has everyone taking notice.
Debatably one of the hottest fashionistas in Uganda on Instagram and in the diaspora, Sheilah Parker Ayo is no stranger to a sexy bikini or lingerie shooting.
Rocking a sexy leopard print one piece swimsuit plus her matching sunnies, Parker had no reason to shy away but instead, she showed off her famous body in this mind blowing Instagram photo.
To get a perfect poolside atmosphere, Sheilah completed her Monday vibe look with a matching sunnies – see more photos here.
This isn't the first time we have seen Sheilah Parker in hot bikini photos, but she's been sharing most of her life moments to grace our feeds.
See 10 of the best Sheilah Parker Ayo photos on Google this week.