First reported by The Fashion Law, Adidas is suing Thom Browne for trademark infringement over its famed Three Stripes.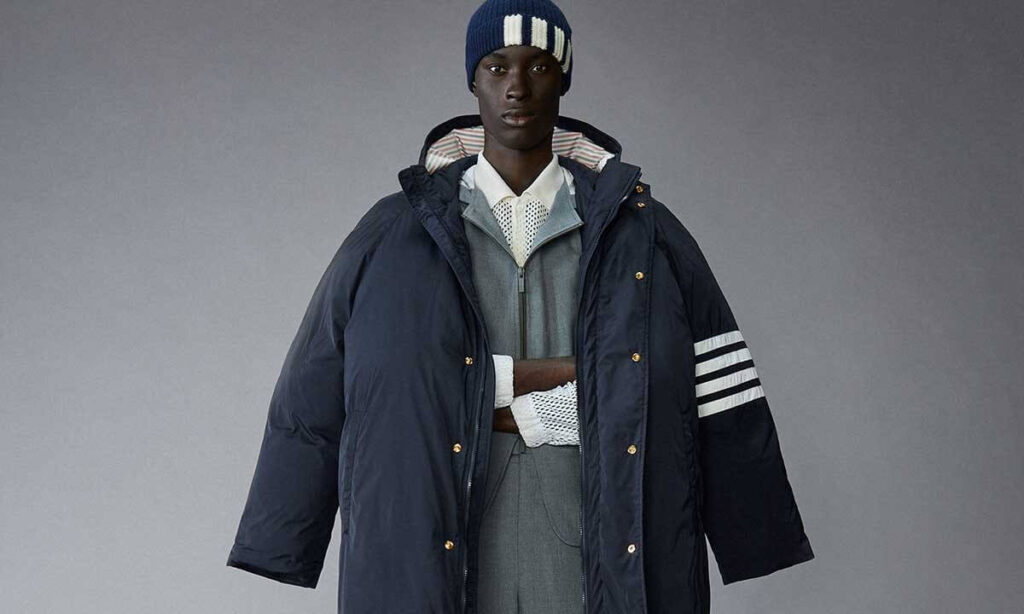 KAMPALA | LIFESTYLE UGANDA — The Fashion Law reports that Adidas has begun legal action against American fashion designer Thom Browne and his label over its famous Three Stripes trademark.
In a report by The Fashion Law, the German sportswear giant is suing the American clothing label over its iconic stripe motif.
Adidas claims Thom knows of its Three-Stripe trademark but has expanded offerings into "sportswear and athletic-style footwear with confusingly similar images to Adidas' Three-Stripe Mark, which it has been using since the 20th century."
As a result of millions of dollars worth of marketing by Adidas, the plaintiffs contend that the Three Stripes has become synonymous with the company. In addition, they note Thom Browne's sponsorship of FC Barcelona, which they claim is a confusing association and athlete sponsorships.
The lawsuit claims that Thom Browne has marketed its goods with images associated with soccer and even several soccer players sponsored by Adidas, including the most famous one, Lionel Messi.
According to a note in the October 4, 2018 issue of GQ titled "How Thom Browne Became Lionel Messi's Tailor of Choice," the story described the brand's latest venture into athleticwear with FC Barcelona.
The company claims that Thom Browne continues to use the stripe motif not only to deceive the public but harm "Adidas' brand and its extremely valuable [mark] as well."
The Fashion Law reports that Adidas learned that Thom had filed a trademark application for a striped mark in the European Union in 2018, leading to the dispute.
In November 2020, Adidas said its team investigated the matter and began a mediation process with the label; however, the process did not resolve the dispute.
In its court filing, the company says Thom Browne cannot distribute, market, or sell apparel or footwear bearing confusingly similar imitations of its Three-Stripe mark.
Additionally, the brand is seeking monetary damages and legal fees.
According to Thom Browne's spokesperson, the label worked with Adidas to resolve the issue "amicably," but Adidas stopped those discussions abruptly and filed the lawsuit.
"Based on our review, Adidas appears to be playing the role of Goliath, attempting to muscle through a case which has little merit in our opinion," the spokesperson said.
"Adidas gave Thom its approval over ten years ago, and suggested that he add another stripe to the trousers or sleeves to achieve a total of four, and to do so it was fine by Adidas."
"Adidas didn't speak to Thom Browne again for over a decade, so it is more than plausible to believe that Adidas, having expressed concern to Thom Browne about the three stripes, has been watching what Thom has been doing ever since."
"The only difference is that Adidas has behaved differently when Thom finally achieved some success. We cannot comprehend why Adidas would act in this manner currently."