The minister of information and culture of Nigeria has issued a statement (thread on Twitter) that says Twitter has been blocked in Nigeria "indefinitely," due to the platform's continued use of activities that threaten Nigeria's existence.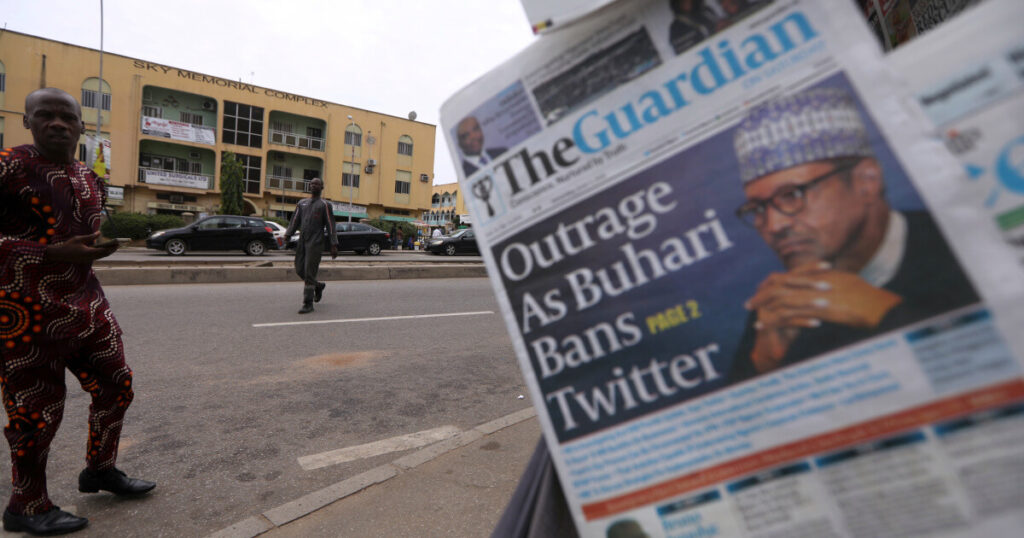 KAMPALA | LIFESTYLE UGANDA — Twitter has been blocked "indefinitely" in Nigeria for persistently using the platform for activities that can undermine the country's corporate existence, according to a statement (threaded on Twitter) from the country's information and culture minister.
Nigeria blocks Twitter after deleting a tweet from its president.
Twitter Public Policy team expressed "deep concern" and pledged to restore Nigerian access.
Visit the Lifestyle Uganda homepage for more stories like this.
Days earlier, Twitter had removed a threatening tweet from president Muhammadu Buhari that it said violated its "abusive behavior" policy.
According to CNN, Nigeria's office of the attorney general and ministry of justice said Saturday that anyone who tried to get around the block would be arrested and prosecuted. The agencies were instructed to strengthen their cooperation with prosecutors "to ensure the speedy prosecution of offenders without further delay."
Nigerians have been using VPNs to circumvent the ban and remain able to use Twitter, reports several news outlets.
"Twitter's operations in Nigeria have been suspended indefinitely by the Federal Government."
As part of Buhari's deleted tweet, he said that secessionists would be punishable, writing, "Many people misbehaving today are too young to know about the losses and destruction during the Biafra war."
"We, who were in the fields for 30 months, went through the war with them, so we will speak to them in their language." Buhari served as a major general during the Biafra war, which killed more than a million people.
In a statement, Twitter's Public Policy team said it is "deeply concerned" and will work to restore access in Nigeria.
"On June 5, 2021, Twitter Public Policy said we will work to restore access for all Nigerians who use Twitter to communicate and connect with the world."
Reuters reported Saturday that Twitter's website could not be accessed on some Nigerian mobile carriers, but appeared to work intermittently on other carriers in Lagos and Abuja, the two largest cities in Nigeria.
Osai Ojigho, the director of Amnesty International in Nigeria, tweeted, "Suspending Twitter in Nigeria is just another way of saying government does not respect human rights, just what it wants."
["The suspension of Twitter in Nigeria is a clear statement that people's rights don't matter to the State," tweeted Osai Ojigho, director of Amnesty International in Nigeria.]
Amnesty International called on the Nigerian authorities to reverse the suspension, as well as other plans to restrict media access, repress civic space, and undermine Nigerians' human rights.
Twitter opened its first office in Africa in Ghana in April, which some Nigerians considered a snub. Ghana's support of free speech, online freedom and the open Internet was cited as the reason for the move.
At the time, Nigeria's information minister stated that media misrepresentations of Nigeria led Twitter to reject its opening in Nigeria.
A 2020 report from Amnesty International found that Nigerian authorities harassed, intimidated, arrested, and detained human rights defenders, activists, media workers, and perceived critics using repressive laws. Journalists were intimidated, harassed, and beaten by non-state actors.