Vice President Oluyemi Oluleke Osinbajo, known by his popular nickname 'Yemi Osinbajo', has officially declared his candidacy for Nigerian president, ending months of speculation and tepid denials.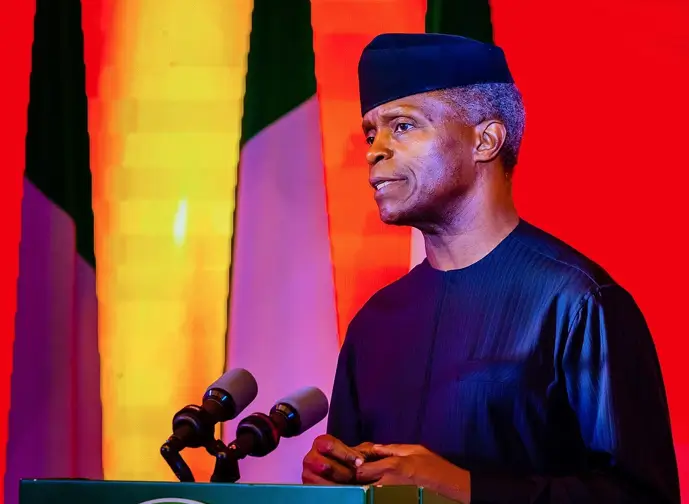 KAMPALA | LIFESTYLE UGANDA (https://lifestyleuganda.com/) — Nigeria's Vice President, Oluyemi Oluleke Osinbajo, better known as Yemi Osinbajo, has finally declared his intentions to run for President. This decision ends months of speculations and tepid denials.
Check out also this article: Popular gospel artist Sister Osinachi Nwachukwu has passed away.
Osinbajo said in a video posted to his social media accounts Monday morning, eschewing the fanfare that accompanied some announcements.
Vice President Osinbajo will be facing off against APC bigwigs including his political benefactor Bola Tinubu, former Lagos governor Rotimi Amaechi, former Imo state governor Rochas Okorocha, and Governors of Kogi and Ebonyi states Yahaya Bello and Dave Umahi.
When Tinubu was governor of Lagos State between 1999 and 2007, Osinbajo served as attorney-general and commissioner for justice. He was nominated as the running mate for Muhammadu Buhari in December 2014, the APC's presidential candidate.
Since then, Osinbajo has served as vice president to President Muhammadu Buhari, whom he has called a "true Nigerian patriot".
According to him, he and Buhari have gone through some of the most difficult times in the history of Nigeria, working to build infrastructure, secure the country, and grow the economy.
Osinbajo affirmed that his role as vice president since 2015 has given him the opportunity to understand the "diverse experiences and yearnings" of Nigerians.
Check out VP Osinbajo's declaration speech HERE.