The producers of THE VOICE NIGERIA Season 3, UN1TY Limited and LiveSpot 360, have announced that the show will be screened on Saturday, March 27, 2021.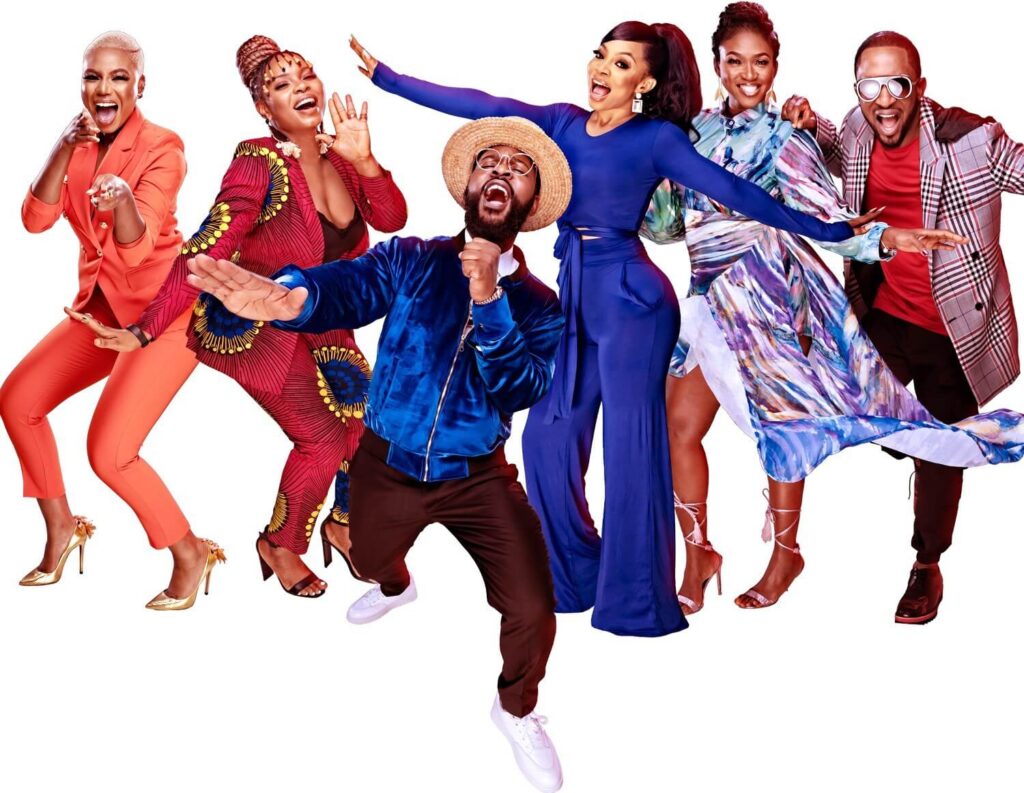 Producers UN1TY Limited and Livespot360 have announced that THE VOICE NIGERIA Season 3 will premiere on Saturday, 27 March 2021.
The leading international song contest will air on African Magic Showcase (DSTV 151), Urban (DSTV 153), and Family (DSTV 154, GOTV 2) airs on Saturdays at 8:00 pm, and Sundays at AIT, Views TV, Wazobia TV and 6:00 pm Wazobia TV Max.
In the first scene of the show, Akin Salami, Managing Director of UN1TY Ltd. and Managing Producer of THE VOICE NIGERIA Season 3, said: "We have been thrilled with the response so far since we launched the registration for The Voice Season Three in 2020."
"We appreciate the commitment of our supporters – Baba Ijebu, Nigeria's First Bank; Our snack sponsor Minimie and most recently Airtel Nigeria – who played a key role in reviving the show for the first time in Nigeria."
"Thanks to the invaluable support of our sponsors, production partners – UK, ITV, Universal Music UK and YouTube – and our broadcast partners – Africa Magic, AIT, Views TV, and Wazobia TV – the talent and viewers are in for an even better watch experience."
The innovative format of the show consists of four stages of competition: first with blind selections, then with knockouts, battle rounds and finally, live performance shows.
Four seasoned coaches Darey, Yemi Alade, Waje and Falz will seek twelve talented acts for their teams that they will train throughout the show. After that, the successful acts will advance to the Live Performance Shows and contest on a global stage.
A pair of TV presenters – award-winning Nancy Isime and popular on-air personality and entrepreneur, Toke Makinwa – will host the season.
Also, the fans and contestants will all walk away with over N100,000,000 in prizes, with the Winning Contestant of THE VOICE NIGERIA Season 3 walking away with a monetary reward, a new car, and a contract with an international record label.
Premier sponsors of The Voice Season 3 are First Bank Nigeria and Baba Ijebu; lead sponsor Airtel Nigeria, and snack sponsor Minimie.
About THE VOICE NIGERIA
A panel of four coaches serves as judges on The Voice Nigeria Season 3, giving feedback on artists' performances and guiding the team of selected artists through the remainder of the season.
It will air on Saturdays at 8 pm on African Magic Showcase, Urban, and Family, and Sundays at 8 pm on AIT, Views TV, and Wazobia TV Max. Season 3 of The Voice is sponsored by First Bank and Baba Ijebu as premium sponsors.
The previous winners of the show are A'rese and Idyl.