Yemi Alade is Nigerian singer and songwriter best known for her single Johnny in 2013. To celebrate her 31st birthday, we are looking at her music career today in numbers.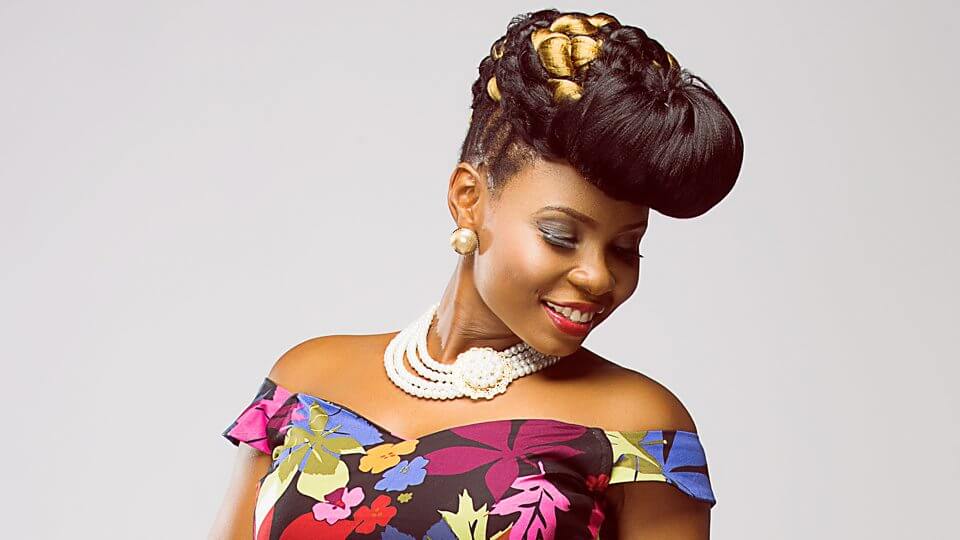 Music career – Yemi Eberechi Alade, popularly known as Yemi Alade, was born in Abia State on 13 March 1989. Her father, James Alade, was a police commissioner from Ondo state while her mother, Helen Uzoma, is from the Nigerian Igbo tribe.
Yemi began her educational career at Saviour British Primary School and then went to Lagos Victory Grammar School. She also holds a degree in Geography from the University of Lagos.
Yemi Alade was recognised as the winner of the 2009 Peak Talent Show. She released three songs from the King of Queen's album afterwards: Tangerine, Johnny, and Kissing.
Johnny has been a success globally in many countries including Nigeria, Kenya, Zimbabwe, Tanzania, South Africa, Liberia, Uganda and the UK.
Also, Yemi has worked with various producers including Philkeyz, GospelOnDeBeatz, DIL, Mr Chidoo, Shady, Bizniz, Beat Nation, Young D, Fliptyce, OJB Jezreel and EL Mcee, among others.
Yemi is the first female artist to have reached more than a million YouTube subscribers, among others, she is an ambassador to premium brands like Closeup Toothpaste or The Online Jewelry Store.
To celebrate her 31st birthday, this is Yemi Eberechi Alade music career in numbers.
1989
Yemi Alade was born in Abia, Nigeria, on 13 March 1989. She is a daughter of former police commissioner, James Alade, and Igbo's mother, Helen Uzoma.
2005
She was part of a group of all girls called Noty Spices in 2005.
2009
After winning the Peak Talent Show in 2009, she gained prominence and is best known for her hit single "Johnny."
2014
On 2 October 2014, Effyzzie Music Group released Alade's debut studio album King of Queens.
2016
The second studio album from Alade, Mama Africa, was released by Effyzzie Music Group on 25 March 2016.
2019
Alade became the first female African artist to hit one million Youtube subscribers in July 2019.
Happy 31st birthday Yemi Alade, and good luck on your music career.