Ayra Starr has been named EQUAL Africa Artist of the Month by Spotify, the world's largest music streaming platform.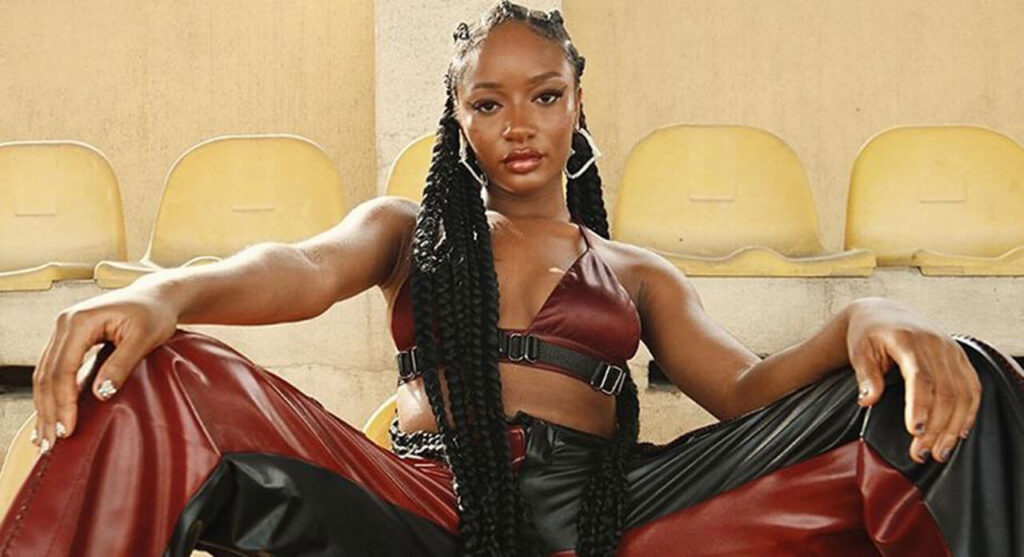 KAMPALA | LIFESTYLE UGANDA (https://lifestyleuganda.com/) — Ayra Starr has been honoured by Spotify as the EQUAL Africa Artist of the Month. The newest artist to join its EQUAL Music Programme, Starr joins a growing list of EQUAL artists from across the continent.
Ayra Starr, a rising Nigerian star, joins Spotify EQUAL Music Programme.
Ayra Starr's "19 and Dangerous" album features the hit singles that made her a global star.
As a woman in the music industry, Ayra appreciated the acknowledgement.
Check out also, Hey Spotify, Voice Command for Premium Listeners on Spotify.
The Spotify EQUAL programme focuses on gender equality in music and honours women creators who are making waves in the music industry. Spotify welcomes Ayra Starr to the list of fierce African women making waves in the music industry.
The 19-year-old Nigerian singer is a burgeoning Afro-Pop and R&B star whose charismatic music style inspires and empowers people, especially the marginalized.
Since the release of her debut album '19 and Dangerous', Ayra has become increasingly popular and well known. This announcement follows the release of her smash hit, Bloody Samaritan.
The '19 and Dangerous' album by Ayra Starr features the chart-topping singles that have catapulted her to success.
Ayra is a talented, vivacious fashion killer and one of Nigeria's most promising new voices on the rise. She sings with confidence, which pairs well with Gen-Z artists that are pioneering the kinds of sounds that younger audiences are responding to.
The EQUAL programme allows Spotify to praise only female creators exclusively, says Phiona Okumu, Spotify's Head of Music for Sub-Saharan Africa.
"By implementing the EQUAL programme on Spotify, we want to be able to exclusively amplify the work of female creators," says Spotify's Head of Music for Sub-Saharan Africa, Phiona Okumu.
"Ayra represents the rise of new-age female artists whose creativity and determination breaks barriers between genres. She possesses the boldness and swagger that we're used to seeing from pop artists, but has an edge that feels symbolic of the listening habits of Gen-Zers. We aim to amplify more confident female voices like hers through EQUAL."
Considering the gender dynamics in the music industry, Ayra was pleased to receive this recognition.
''It feels good to be a part of the generation that is changing the narrative and being appreciated for our contribution to society, irrespective of the sector and age. I'm grateful to Spotify EQUAL for this feature that shines a light on women in a male-dominated industry. It makes me feel seen, and I'm sure it's done so for everyone who has been featured before me," says Ayra Starr.
The newest artist to join EQUAL Music Program, Ayra Starr, will also be featured on Spotify's New York Times Square billboard, while her breakout hit 'Bloody Samaritan' will top both the EQUAL Africa and EQUAL Global playlists.
Ayra Starr on Apple Music
In March, Apple Music announced the newest artist joining its Africa Rising artist development program: 19-year-old Nigerian singer Ayra Starr (real name Onyinkansola Aderibigbe).
"I am excited to be an Apple Music Africa Rising artist. Thank you to everyone streaming and embracing my music, and thank you Apple Music for the opportunity and support. ", the singer said excitedly.
"I am excited to see how Ayra Starr grows and how her sound is accepted and would like to thank Apple Music for giving her the opportunity to appear on the cover of Africa Rising and for your support" said Don Jazzy, founder and CEO of Mavin Records.
This article is supported by Makeup Store Uganda, a Cosmetics Store in Kampala with original makeup products from Europe. They are located at Equatorial shopping mall, level 2 shop no 272, and you may contact them via WhatsApp at +256793851784 or by phone at +256789436581.