The former Miss Elite Africa 2021, Judith Heard, will again represent Uganda at this year's first Miss Environment International pageant in Mumbai, India.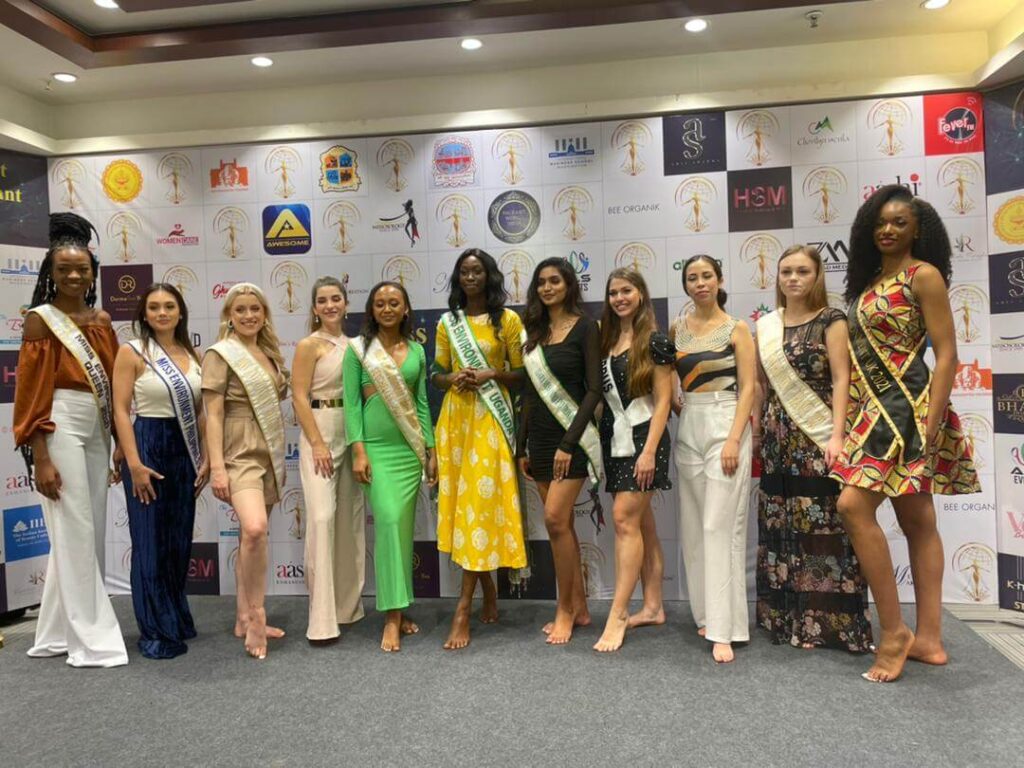 KAMPALA | LIFESTYLE UGANDA (https://lifestyleuganda.com/) — Former Miss Elite Africa 2021 winner Judith Heard is set to represent Uganda at the India Mumbai edition of Miss Environment International, which will be held for the first time this year.
Ms. Judith Heard arrives in India ahead of the Miss Environment International pageant.
Judith will display designs by Sham Tyra, Kas Wear, and others.
See also, Judith Heard is the new Miss Elite Africa for 2021 to 2022.
Today morning, Judith Heard arrived at Mumbai International Airport (India) where over 36 countries' representatives are competing for a crown aimed at boosting environmental conservation all around the world.
Participating countries include the United Kingdom, Belgium, South Sudan, Nigeria, India, Zimbabwe, Seychelles, Cyprus, France, Philippines, Peru, South Sudan, Columbia and Greece.
Judith who travelled with her publicist from Bryan Morel Publications has been actively engaged in plastic bottle collection, recycling, and tree planting seminars across different cities in Uganda.
Looking flamboyant at departure (Entebbe airport) all dripping in Uganda flag cloth, Judith is ready for the global platform. The theme is "Beauty with environmental care".
Judith is set to showcase designs by Sham Tyra, Hair by Zziwa, SKP Clothing, FeetBit sneakers, Kas Wear, Agnes Agimo, House Of Chenko and Deriq Kissinger.
Judith Heard is a Ugandan cross-continental fashion model, actress, digital influencer, and society change icon whose story has been featured on BBC, CNN, and other international media.
Judith is passionate about children, women, tourism, and environmental advocacy.
We wish Judith all the best.
In other news, Traci Braxton is dead, Jussie Smollett jailed, Nadia Mukami is pregnant, DJ Dimplez has passed away, Omah Lay releases 'Attention', Abramovich confirms Chelsea is for sale, the Headies are back, check out the 2022 NAACP winners list, Gaetano Jjuko Kagwa's biography is here, Rapper Riky Rick is dead, Pastor Ezekiel Atang is dead, UK music entrepreneur Jamal Edwards dies at 31, Idols SA Season 18 returns, Burna Boy Joins Boomplay, check out 3Music Awards 2022 nominees, Rema drops "Calm Down" and 2022 Oscar nominations announced.