Zziwa Hair Studio, Serene Beauty, Sparkles Salon, and Afsana Beauty Salon among the best 13 beauty salons in Kampala, Uganda according to Google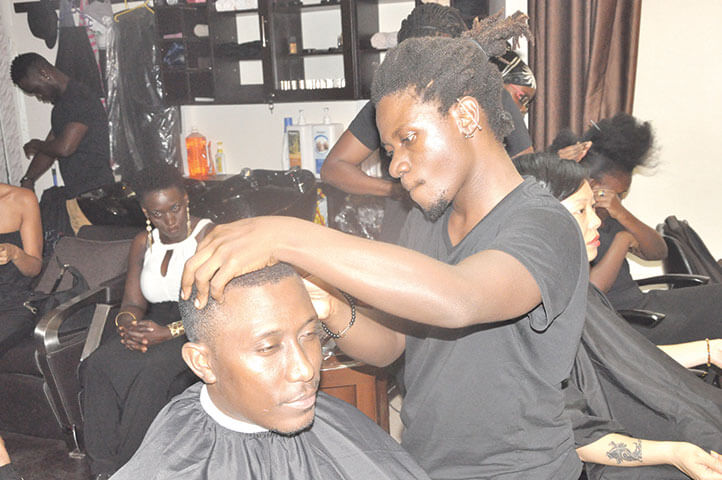 Apart from the dress, the other thing that flatters a bride is a great hairstyle and there's no better place to find your dream beauty salons than in Kampala.
Kampala is filled with a mix of high-end galleries, chic bridal salons, and up-and-coming designers to fit the metropolitan as well as the more conventional future Mrs.
Without a decent hairstyle to make a bride stand out on the day she plays Mrs, it would ruin wedding fairy tales. In this field, many salons have played their part, and we applaud you.
However, the days we've been looking through hearsay for good service are gone. Bride and grooms are exhausted during the preparations for the wedding and should be able to check your work by clicking on the Internet.
We have chosen the most prestigious beauty salons in Kampala, Uganda. Ready to kick the experience of your wedding salons into high gear?
Here, according to Google, are the 13 best beauty salons in Kampala.
Zziwa Hair Studio
Serene Beauty
Sparkles Salon
Afsana Beauty Salon
Princess of Beauty salon
Aisha Salon
Princess Beauty Parlour
Salon Ambience
Enviiri Hair Salon
Mystique Beauty Unisex Salon
Freddies Beauty Salon
Lords & Ladys Salon
Queen Latifar Beauty Salon.
1. Zziwa Hair Studio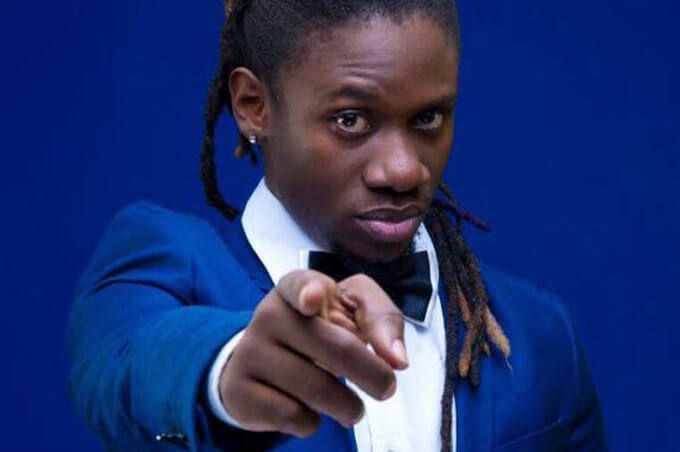 Hair by Zziwa, a salon run by a mental health activist, Kennedy Zziwa has become a brand name since the launch of this unisex hair studio in Kisementi, Kamwokya in 2016.
Known for styling celebrities in Uganda, Zziwa took a step to make the brides look gorgeous on their big days.
2. Serene Beauty
Serene Beauty is a modern salon located along Mawanda Road in Kampala, Uganda. Serene Beauty's skilled, experienced and talented staff makes it so easy for you to do any kind of hairstyle you may need and you'll be walking away well satisfied with the service.
3. Sparkles Salon Acacia Mall
Located at Acacia Mall Kampala Uganda, sparkles salon is one of Kampala's leading hairdressing and hair cutting salon.
Sparkles unisex salon has opened many branches throughout the city including Garden City, Forest Mall and Oasis Mall.
The salon has experienced and welcoming staff trained in styling your hair to meet the interests of every client at affordable prices.
4. Afsana Beauty Salon
Afsana Beauty Salon is located along Ggaba Road at Kingsgate Shopping Mall, Kampala. It sets the standard in the beauty and hair industry offering the most extensive list of services in Kampala.
They reinforce a professional team of hair and skincare experts who through outstanding service and technical excellence are dedicated to providing a memorable experience for every guest.
5. Princess of Beauty salon
Princess of Beauty salon provides, among others, bridal care services, hairdressing, nail treatment, facial treatment. It is located at Sunset arcade.
Their clientele includes Catherine Kusasira, Doreene Mutibwa and Maama Lususu. Call/0772 856963
6. Aisha Salon
Located at Cooper Rd in Kampala, Aisha Salon is a unisex hair salon that caters for all your beauty needs. Their products and services are moderately priced without compromising the quality. Call/041 4344366
7. Princess Beauty Parlour
Specializing in bridal makeups, hair styling and parlour services with an experienced staff. Princess Beauty Parlour also provides jewels and flower sets. Call/0772 856963
8. Salon Ambience
Located on the plot 9-10, De Winton Road, opposite the National Theatre, Salon Ambience offers the latest hairstyles at an affordable price.
This salon has experts who are good at hairdressing, haircutting, hair extensions and much more.
9. Enviiri Hair Salon
Enviiri Hair Salon is located at the Kampala Sheraton Hotel and was opened on 23 April 2013. This salon offers a full range of hair care packages (plaiting, retouching and weaving), nail treatment, professional beauty advice and solutions to many beauty problems.
10. Mystique Beauty Unisex Salon
Mystique Beauty Unisex Salon is one of Uganda's finest salons. It is situated in Wandegeya Kampala, near to Equity Bank. It is a beauty care facility for both men and women. Call/0700 834677
11. Freddies Beauty Salon
Freddies beauty parlour is one of the best unisex salons in Kampala located along Kimathi Ave. They offer bridal hairstyling for both men and women. Call/0772 454240
12. Lords & Ladys Salon
Located at Parliamentary Avenue in Kampala, Lords & Ladys Salon is a beauty professional in hairdressing, styling, cutting, makeup, facial treatment at a negotiable price.
13. Queen Latifar Beauty Salon
The Queen Latifar Beauty Salon is located at Abayita Abaiiri, opposite the coke depot. Queen Latifar Beauty Salon offers you trendy hairdressing styles, cosmetics, haircuts and make-up at affordable prices. Call/0702 556989