Azawi, an artist and songwriter from Uganda, has shared details of her debut album 'African Music', on which she will collaborate with the legendary Benon Mugumbya, A Pass, and more.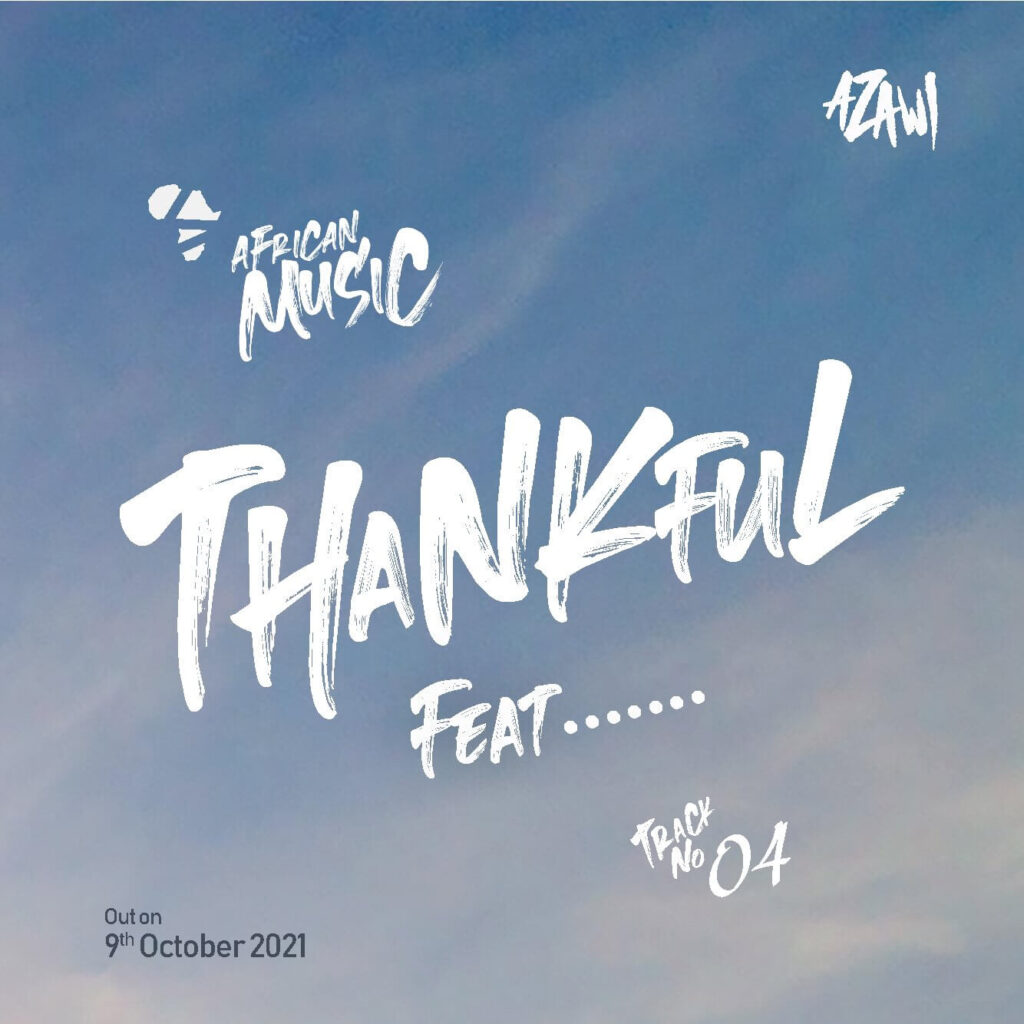 KAMPALA | LIFESTYLE UGANDA (https://lifestyleuganda.com/) — Uganda's fast-rising artist and songwriter Azawi has announced the details of her debut album 'African Music', which will feature collaborations with the legend Benon Mugumbya, A Pass and others.
Azawi features Benon Mugumbya on song number four titled 'Thankful'.
This album includes tracks like Gimme, Face Me, Thankful, and many others.
Azawi's album, 'African Music,' is available for pre-order now.
Here is Priscilla Zawedde's op-ed: 4 Questions Uganda is asking about Azawi.
This project follows Azawi's chart-topping 2020 EP, 'LoFit,' which included songs such as Quinamino, Repeat it, and Lo Fit, and the artist has unveiled more details of her upcoming project, including three new tracks (Sept 27).
Among the songs on the 'African Music' album is Gimme, Face Me ft A Pass, Thankful ft Benon, and many more to be announced.
The new album will also include 'My Year' and 'Slow Dancing', two of the most successful singles so far off of the 'African Music' album.
'Slow dancing', the follow-up song to the 'My Year' single, has become the number one song on YouTube and Apple Music in Uganda within a few months.
The first thing Azawi promised her fans was that she will reveal one track off her upcoming album's entire tracklist one by one every single day until its official release, which is October 9, 2021.
She has kept this promise.
As part of song number four, titled 'Thankful,' Azawi makes an appearance along with Benon Mugumbya.
Taking to social media (Sept 27), Azawi announced the news, and fans were excited since Benon hasn't released a song in a while.
"Glad to announce that the big chef, the legend, the man Benon Swangz features on 'African Music' album. Song title 'Thankful," Azawi shared.
Azawi tweeted that Alexander Bagonza, better known by his stage name A Pass, is set to appear on the track 'Face Me' on the upcoming album 'African Music'.
"The King of Vibes Fire @IamApass is featuring on the African Music Album Musical note Song: Face Me."
The collaboration between Azawi, Benon Mugumbya and A Pass marks the first time the trio has worked together, although, in 2020, A Pass came out and credited Azawi that she is the female version of him.
In a recent interview with Galaxy FM, the singer explained that the album is heavily influenced by African rhythms and sounds.
"I have an influence and experience from traditional music and dance since way back when I was in primary five. I have married that traditional sound and African rhythm with the current vibe," she said.
'African Music', Azaw1's upcoming album, will be released on Independence Day, and pre-orders are now available.