Ugandan singer Azawi hinted that her new song My Year is slated for release next Friday on May 7th.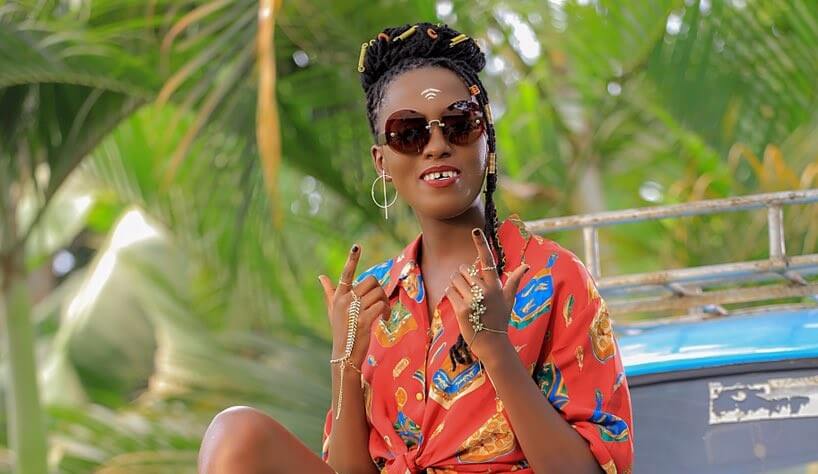 KAMPALA | LIFESTYLE UGANDA — Ugandan singer Priscilla Zawedde alias Azawi has hinted at the release of her new song My Year which is dropping next week on May 7th.
This announcement was made on her social media accounts, in particular on Twitter, where she posted the following message: "When it's your year, show it with red. #MyYear dropping. Next Friday."
Recently, she released a song called 'Lo Fit', which was well received by most of her fans.
The song 'Lo Fit' is a cover from Azawi's 5-track Album 'Lo Fit', which consists of Crazy Lover, Repeat It, Quinamini, Mbinyumirwa and Lo Fit.
'Repeat It' received more than 1 million YouTube views within three months of its release.
She made her musical debut in 2020 under the management of Swangz Avenue. She was inspired to do music and dance after watching many dance festivals at the Ndere Cultural Centre. Then, in 2005, she joined Kika Dance Troupe.
With the help of a friend and her brother, Azawi started singing in school, and writing songs for artists locally, in Uganda. Azawi is best known for writing songs for Eddy Kenzo, Lydia Jazmine and Nina Roz.
As a songwriter, Azawi was discovered by Swangz Avenue and this has set her on a path to stardom. Her five-track EP titled "LO FIT" is available worldwide.
Azawi – Lo Fit (Official Video)
Listen – Lo Fit (Album)
Did you know
Is Azawi a Ugandan?

Azawi is a Ugandan singer and songwriter. In 2020, she launched her music career under her label Swangz Avenue.

What is Azawi's real name?

Azawi was born Priscilla Zawedde in 1996 in Kampala, Uganda.

Does Azawi own her music?

Azawi debuted as a musician in 2020 under the Swangz Avenue label's management. She was motivated to do music and dance after attending the Ndere Cultural Centre festivals.