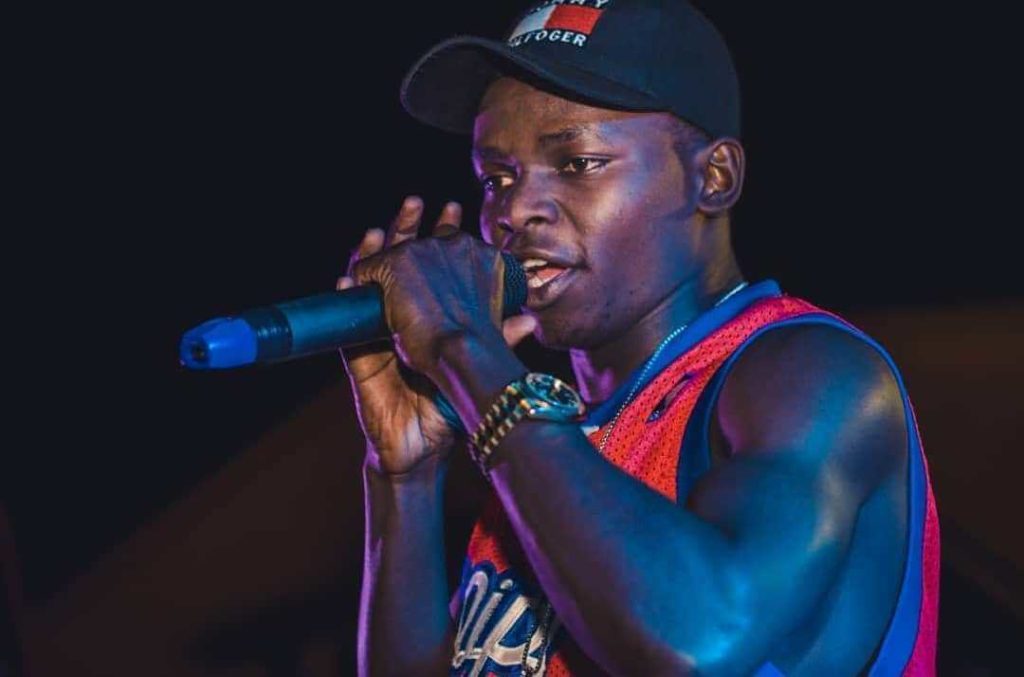 Kashada John is a Ugandan hip hop and afro-beat artist professionally known as John Blaq.
John Blaq is a musoga by tribe born in Jinja Uganda in 1996. He grew up in a Kampala suburb known as Bweyogerere with his aunt.
In the early 2000s, his passion for music began as a high – school student, often involved in a host of hip – hop rap battles, and never relaxed any of them, inspiring him and his friends to continue pursuing music.
John Blaq experienced a lot of things that many people, in general, couldn't even imagine during his childhood years.
As he remained with his aunt, none of them prevented him from following his dreams. They always used to inspire him in his musical career.
He recorded his first song – More Fire by Andy Music, the leading producer, and has a passion and dream of changing his world and his people with his music.
Inspiration – John Blaq narrates
During an interview, the Tukwatagane hitmaker opened up as he told listeners who inspired him to take up music as a career.
The 21-year – old artist said that he picked his inspiration from late singer Moses Ssekibogo (Mowzey Radio).
John Blaq revealed that Romantic is his favourite among the hit songs he now has because it helped introduce him to the rest of the world.
Romantic has always been his favorite song.
Kasada John – Music Career
John Blaq recorded his first hip-hop songs, which never came to market, and finally met producer Andy Music, where he started his music recordings and then recorded his first club banger with Dwizzy. The song is Tomba wala.
He finally found his identity with another producer, Daddy Andre, who recorded his first hit song, "Romantic," topping few music charts, but later climbed to the top in 2018.
He joined Swangz Avenue singer Vinka in his first collaboration, which opened him to the wider market in the Ugandan music industry, and later made a name for himself.
He released the Tukwatagane, which hit the market and was chosen as a song to direct the Pepsi campaign Tukonectinge, which revolved around the entire Uganda region.
He has worked with a variety of artists throughout his career, including Vinka, Ykee Benda, Daddy Andre, Mosh Mavoko, VIP Jemo, Prince Umar and many others.
Being a humble family boy, he has always been known as a very humble artist, and all his life is intertwined with quality music.
Awards
2020 HiPiPo Music Awards – Best Afrobeat song
2020 HiPiPo Music Awards – Best Afropop song
2020 HiPiPo Music Awards – Best Breakthrough Artist
2020 HiPiPo Music Awards – Song of the Year.
2020 Zzina Awards – Best Male Artiste
2019 BTA – Teeniez Artiste of the Year.
2019 BTA – Teeniez Breakthrough Artiste
2019 BTA – Teeniez Male Artist of the Year
Nominations
2020 HiPiPo Music Awards – Best Afrobeat song
2020 HiPiPo Music Awards – Best Afropop song
2020 HiPiPo Music Awards – Best Breakthrough Artist
2020 HiPiPo Music Awards – Song of the Year.
2019 BUZZ TEENIEZ Awards – Teeniez Artiste of the Year
2019 BTA – Teeniez Male Artiste
2019 BTA – Teeniez Song Writer
2019 BTA – Teeniez Breakthrough Artiste
2019 BTA – Teeniez Hottest Song of the Year
2019 BTA – Teeniez Hottest Collabo
2019 BTA – Teeniez Dancehall Artiste
John Blaq singles (songs)
Obubadi
Mama Bulamu
Do Dat
Hullo
Ebyalagirwa
Makanika
Nekwatako
Don't stop
Mu Lubiri
Romantic
Tombawala
Ebintu Byo
Ngamba
Don't stop
Source: Lifestyleug.com