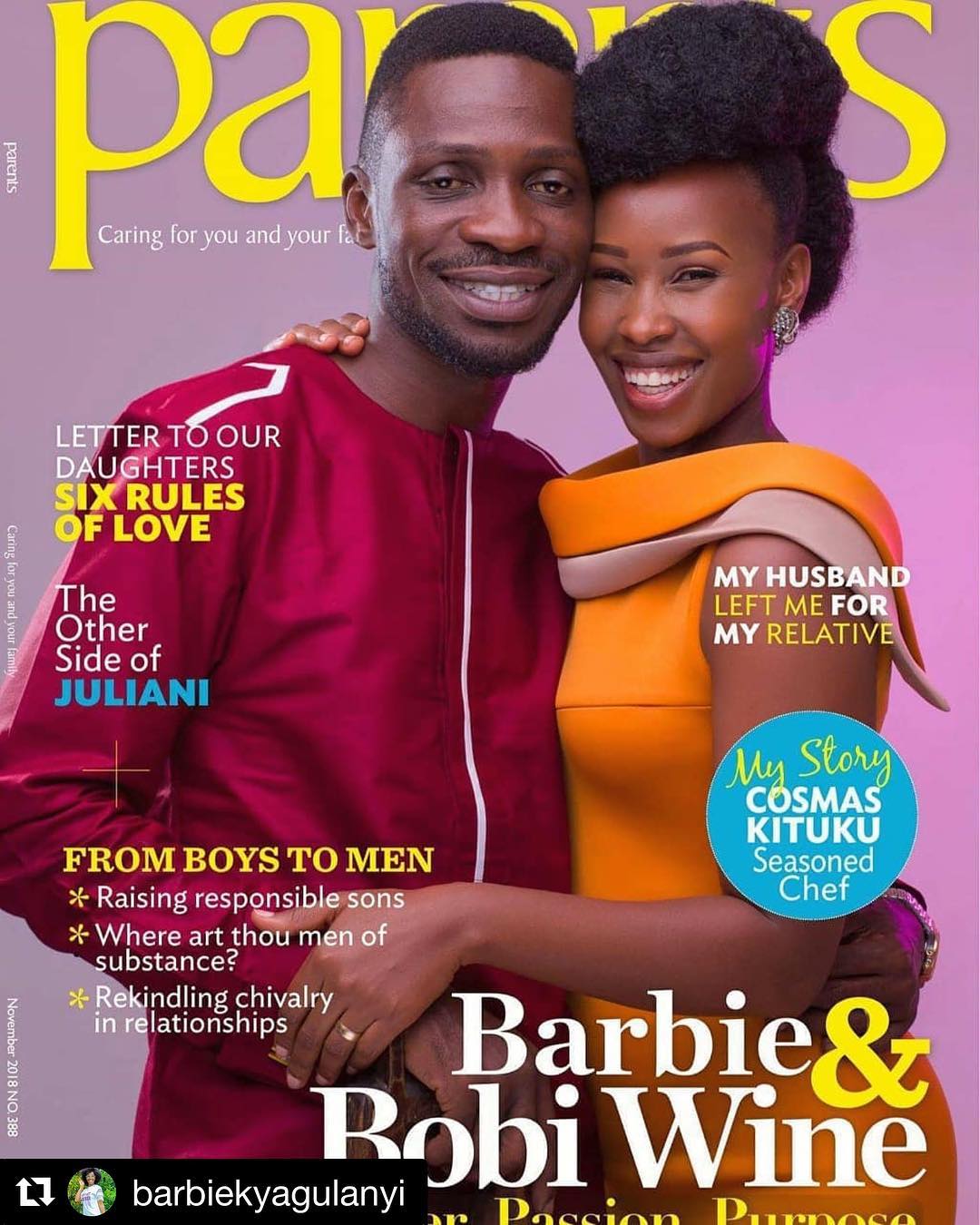 Robert Kyagulanyi Ssentamu aka Bobi Wine and wife Barbie Itungo Kyagulanyi are going public about their relationship and parenthood like never have before with Parents magazine.
The #PeoplePower couple pose for the latest cover of Parents magazine, with the 33-year-old Barbie Kyagulanyi straddling her man stunning in a two-toned dress by designer Anita Beryl.
The parents to many were spotted looking super sexy on the glossy pages inside the Parents magazine, marking their first joint magazine.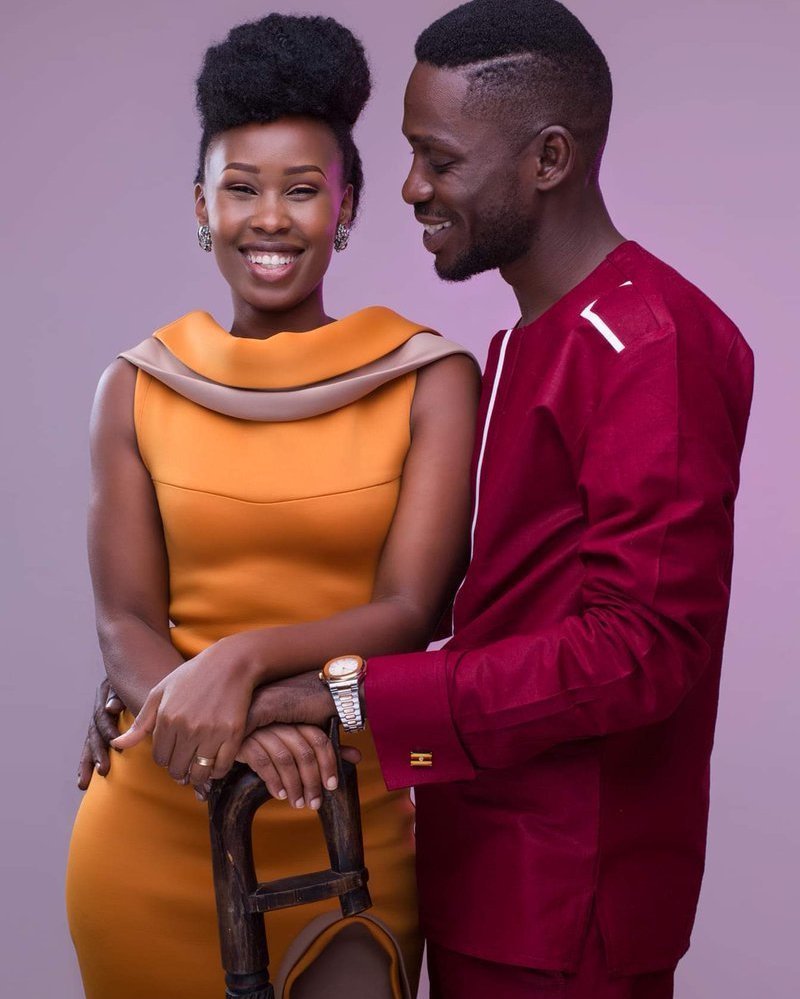 Yes, the #PeoplePower couple is going international even on the covers. And Barbie didn't keep it quiet after landing her first feature. She took to Instagram and asked all her fans in Kenya to grab a copy.
If you are in Kenya, you need to get yourself a copy. We need copies brought home! Am sure most of us don't want to miss out on this.
And since it's a magazine's tradition to feature celebrated couples on the flipside of their monthly issue, now we introduce The Kyagulanyi family.
About the Parents magazine
Parents magazine is a force to reckon with
in Kenya's media industry. Having stood the test of time for the past 31 years, it is arguably the best family magazine in the region tackling issues in society ranging from family to lifestyle to health to fashion.
As such, Parents is so much more to its readers than a glossy publication; it is a counsellor, doctor, motivator and a trusted friend.
Even more importantly, no publication in the region can boast of giving individuals a platform to share their stories and in the same breathe inspire others as Parents magazine does. This is a niche that the magazine continues to thrive in.
The magazine is constantly adapting to shifting market forces, without compromising on its integrity, values and content.
Parents content is a complex mix of human interest stories that cover relationships,
sex, marriage, inspiration, pregnancy, birth
and parenthood, family nutrition and health education, real-life experiences, spiritual guidance, youth, heroes and society models, hair, beauty and grooming, leisure and money management among others.
Parents enjoy the largest slice of Kenya's magazine market and its unique content ensures that it continues to grow.
According to the 2016 KARF Quarter 3 report, Parents Magazine is on average read by 40,000 people daily that include both male and female readers, aged between 25 years to 45 years.
This strong sales and readership performance prove that the magazine is a leader in the marketplace.
Receiving Superbrand status yearly since 2007 has only re-affirmed that Parents is one of the strongest publication brands in the East African region.