Barbie itungo Kyagulanyi is a multi-talented self-motivated speaker, founder Caring Hearts Uganda, wife of People Power leader, Robert Kyagulanyi Ssentamu stage name Bobi Wine.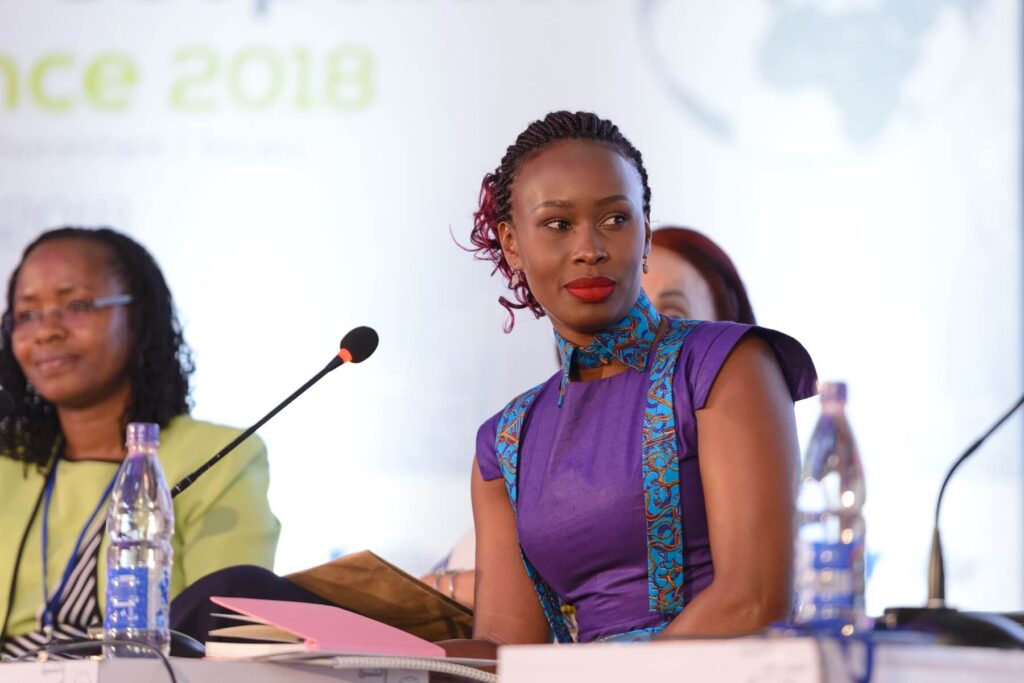 #1. How old is Barbie itungo Kyagulanyi?
Barbie itungo Kyagulanyi is 35 years old. Her birthday was September 7, and she was born in 1985.
#2. Who is Barbie itungo Kyagulanyi
Born September 7, 1985, Barbie itungo Kyagulanyi grew up at Rugarama Sub County in Kyempene, in the southwest part of Uganda, district of Ntugamo. She married Robert Kyagulanyi Ssentamu or Bobi Wine. Barbie has become a popular role model for many mothers, teenagers and young women.
#3. Does Barbie Kyagulanyi have Instagram?
Yes, Barbie's official Instagram page @barbiekyagulanyi. Instagram described Barbie as an author, philanthropist, girl child activist in charge of One Love Beach and the Chief Executive Officer of Caring Hearts in Uganda.
#4. Barbie itungo Kyagulanyi is from which tribe?
Barbie itungo is a munyankole by the tribe. She has been raised in the village of Kyempene, Rugarama Sub County in the south-western part of Uganda, Ntugamo District.
#5. Barbie founded the Caring Hearts Uganda
The founder of Caring Hearts Uganda is Barbie Kyagulanyi. A non-profit organization that promotes and enhances the quality of youth through sustainable development, lifelong education and enhancing entrepreneurial skills.
The ORG has been in operation since 2013. For 6 years now, they have been involved in many activities, including menstrual health training and reusable sanitary pads.
#6. Barbie and Bobi met at the national theatre
It was at the National Theatre in November 2000. I was still at Bweranyangi Girls School, we were both acting in a play in which I was the first lady, he was president. He would take me home and we would chat a lot. We soon grew closer.
#7. Barbie itungo Kyagulanyi is an author
The book 'Golden memories of a Village Belle', written in 2012, gives us a link to how exciting her childhood was. She is also known for her key contributions to charity work, cancer awareness, HIV awareness, girl child education awareness and malaria eradication.
#8. Barbie is a graduate from Makerere
Barbie Itungo Kyagulanyi went to Bweranyangi Girls School for her High School, then joined Makerere University, where she pursued a SWASA course because she thought it was going to push her into activism.
Barbie was looking for what she could do to serve her community, which is why she wanted to study Social Works and Social Administration (SWASA), and today Barbie has achieved her dream; She became a full-fledged baby girl activist when she started a women's organization called Caring Hearts Uganda.
#9. Barbie and Bobi Wine lived together for 10 years before marriage
Before their official wedding, Barbie and Bobi first lived together for more than ten years, and then on August 27, 2011, they tied the knot at Rubaga Cathedral and then hosted their guests for a reception at the Serena Hotel in Kampala.
#10. Bobi Wine is the husband she prayed for
Barbie and her girlfriends used to fast and pray to God while they were at Bweranyagi Girls School because they thought they were already mature.
"We thought we were going to leave secondary and get married, of course. It was a great idea and dream to have a good man in the vicinity."
Barbie says she saw, "All qualities I used to pray, quickly, for," when Bobi Wine started to vibe her.
# 11. Bobi is Barbie Kagulanyi's first boyfriend
She was never in a relationship with any other man when she first met Bobi Wine. She had never been in a relationship with any other man when she first met Bobi Wine.
In an interview with New Vision in 2011, Barbie Kyagulanyi said, "I have never been in a relationship with anyone before. According to Barbie, seven months after meeting, I realized that Bobi Wine was serious about the whole relationship.
Lastly, she's one of the most talked-about women in Uganda, but what else do you know about Barbie Itungo Kyagulanyi? Be the first to comment.