'African Music' is scheduled to arrive on Oct 9, 2021, but Azawi has shared the album's tracklist, which contains 16 tracks.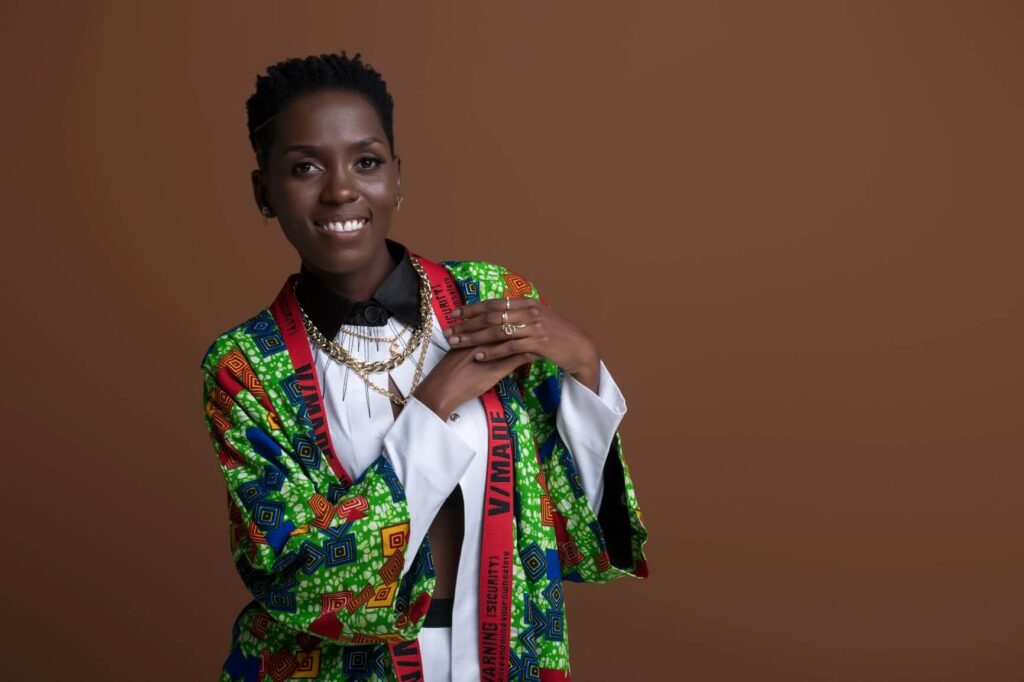 KAMPALA | LIFESTYLE UGANDA (https://lifestyleuganda.com/) — Swangz Avenue singer Azawi born Priscilla Zawedde shared the full tracklist of her upcoming debut album, 'African Music', on Twitter today (Oct 4, 2021).
Azawi first gained popularity with her chart-topping 2020 'LoFit' EP, which included songs like Repeat It, Crazy Lover, Lo Fit, Quinamino and Mbinyumilwa.
The 24-year-old Ugandan singer announced on September 16 her debut album's name, release date, and cover art with a social media post on Instagram and Twitter.
This project has taken her over two years to complete.
'African Music' by Azawi is made up of 16 tracks.
These include; Gimme, Craving you heavy, Bamututte, Thankful ft Benon, Majje ft Fik Fameica, Slow dancing, Face Me ft A Pass, Fwa Fwa Fwa, Ku Kido, My Year, Tubatiisa, Party Mood, Nkuchekele ft Eddy Kenzo, Love you is easy, African Music and Ache for you.
Azawi's debut album will have three new collaborations, including Thankful ft. Benon, Majje ft. Fik Fameica and Nkuchekele ft. Eddy Kenzo. The album will be released on Saturday, October 9, 2021.
How will this new album sound?
Speaking during a YouTube premiere of her mini-documentary called "The Making of African Music", Azawi revealed that the album is heavily inspired by different African rhythms and sounds.
"Being in the traditional African traditional dance groups exposed me to that rich content of African sounds and rhythms and I got all of that content and I put it into my work that is why you're going to find a lot of African instruments in my content."
Here's the tracklist for the 'African Music' album by Azawi.
Gimme
Craving you heavy
Bamututte
Thankful ft Benon
Majje ft Fik Fameica
Slow dancing
Face Me ft A Pass
Fwa Fwa Fwa
Ku Kido
My Year
Tubatiisa
Party Mood
Nkuchekele ft Eddy Kenzo
Love you is easy
African Music
Ache for you