Eddy Kenzo, a singer and music executive from Uganda, is featured on Azawi's new song 'Nkuchekele', part of her new album 'African Music' expected to drop in October 2021.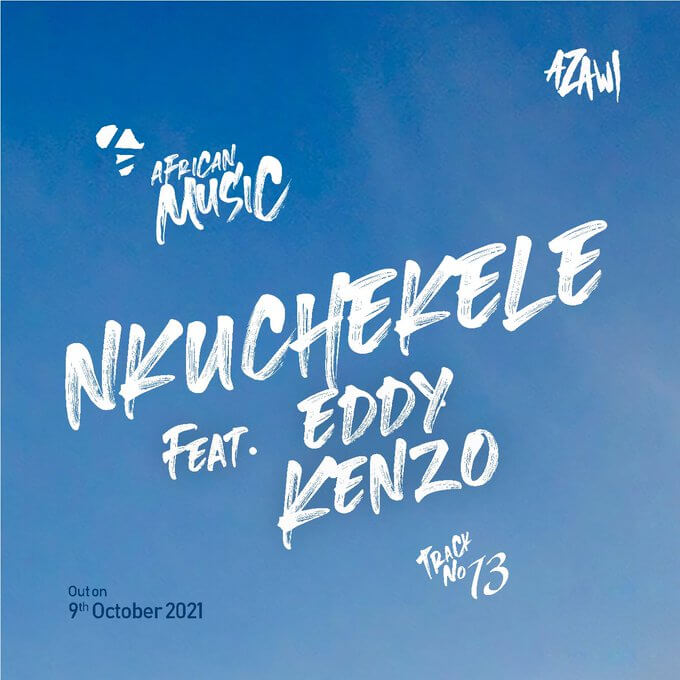 KAMPALA | LIFESTYLE UGANDA (https://lifestyleuganda.com/) — In his debut musical collaboration with Azawi, Eddy Kenzo joins the star on the new song 'Nkuchekele' from her upcoming album 'African Music.' This marks his first musical appearance with the Swangz Avenue star.
The new album, "African Music" by Azawi features Eddy Kenzo.
'Nkuchekele' is the first track Eddy Kenzo has appeared on since Azawi debuted in 2020.
This album includes tracks like Gimme, Face Me, Thankful, Nkuchekele, and many others.
Also, see Priscilla Zawedde's article: 4 Questions Uganda asks about Azawi.
Take a look at Azawi's New Single, "slow Dancing".
Check out also 5 Quick Facts About Pia Pounds.
The 16-track album 'African Music' also includes an assist from legendary singer Benon Mugumbya and A Pass among others.
This is the first song that Eddy Kenzo has appeared on since Azawi came on the music scene in 2020 and is track 13 on the 'African Music' album.
Back in September, the BET Award Winner Kenzo got mixed reactions after his feature on Pia Pound's mega-hit 'Tupaate' remix with MC Africa.
While many quickly claimed Kenzo intentionally spewed the song, with the latest collaboration, it seems Kenzo chose not to take it as seriously because he is again featured on a song, this time with Azawi.
Hopefully, this new song will provide some solace to Eddy Kenzo and his Big Talent camp after the backlash they suffered from the 'Tupaate' remix debacle.
Made in Africa at Times Square
In May this year, Eddy Kenzo released his long-awaited album – Made in Africa, which has 21 tracks and was launched on Times Square Billboard in New York City on 30th April.
With this new album, the African megastar builds on the success of his fifth studio album, 'Roots', which serves as another flawless accomplishment in his career.
Using Twitter, the singer announced the release of his new album at New York's Times Square Billboard.
Tagged by some as 'Grammy worthy', Eddy Kenzo's new cohesive body of work will certainly rank among his best.
Listen to the 'Made in Africa' tour below.
Here's the link to the stream, add, and download the album: https://azawi.ffm.to/africanmusic.
This article is supported by Makeup Store Uganda, a Cosmetics Store in Kampala with original makeup products from Europe. They are located at Equatorial shopping mall, level 2 shop no 272, and you may contact them via WhatsApp at +256793851784 or by phone at +256789436581.