Azawi is a 24-year-old multi-talented singer-songwriter, signed by Swangz Avenue in 2019. She has written songs for Carol Nantongo, Vinka, and Eddie Kenzo.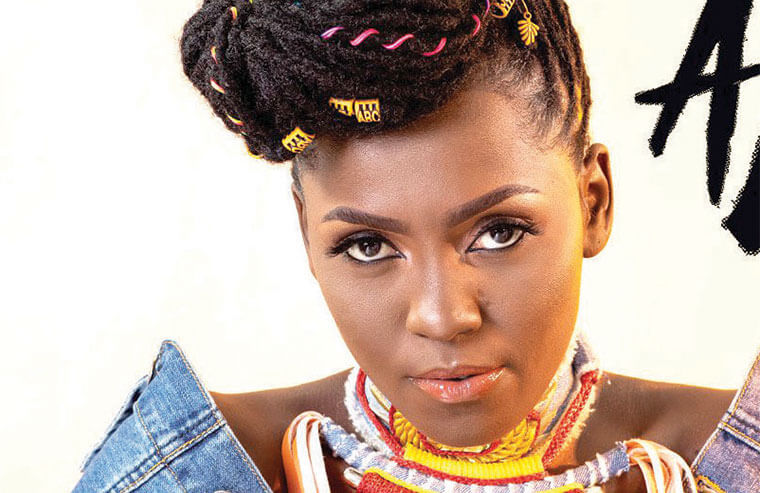 Who is Azawi: Biography
Azawi is a 24-year-old multi-talented singer-songwriter, signed in 2019 by Swangz Avenue. She was encouraged to do music and dance many years ago after making frequent visits to the Ndere Center Kampala to see dance festivals. She, later, joined the Kika Dance Group in 2005.
She began singing in school with the support of a brother and a friend, who taught her how to sing and write songs, after leaving Kika Dance Troupe.
It was then that she began writing for a few local artists in Uganda. Azawi has written songs for Ugandan artists including Lydia Jasmine, Vinka, Nina Rose, Carol Nantongo and Eddie Kenzo.
During her musical journey as a songwriter, Azawi was discovered by Swangz Avenue, which led him to the star track. He is currently preparing to release his first project; Five-track EP entitled "LO FIT".
She has promised that 2020 will be a big year because she will also start work on her first album, which is currently unfamiliar.
Educational background
Zawedde Priscilla alias Azawi is a quiet but friendly and passionate person. She describes herself.
She studied at Buganda Road Elementary School, Lubiri Secondary School, and St. Janani Luwum Secondary School for A-Level and graduated in 2020 from Makerere University.
Which songs were written by Azawi
Azawi has written songs for artists including Carol Nantongo, which is a beautiful song even though he has not released it yet. She later wrote two songs for Nina Rose, which were not released, Lydia Jasmine, Vinka, Pia Pound's Kibela Kyo and Delicious.
However, the first song she wrote and it paid well was Fishing, which Eddie Kenzo bought for another artist at Big Talent.
Azawi has 15 songs
In an interview with The Observer, she said; I have 15 songs, but currently, I have two audios and two videos.
This includes; Quinamino, Crazy Lover, Mbinyumirwa, and Repeat It off her 2020 EP 'LoFit'.
Music Album
LoFit (2020)
African Music (2021)
'African Music' by Azawi is made up of 16 tracks. These include;
Gimme
Craving you heavy
Bamututte
Thankful ft Benon
Majje ft Fik Fameica,
Slow dancing
Face Me ft A Pass
Fwa Fwa Fwa
Ku Kido,
My Year
Tubatiisa
Party Mood
Nkuchekele ft Eddy Kenzo,
Love you is easy,
African Music
Ache for you.
The 16-track project— is the follow-up to the 2020 EP 'LoFit'. Listen to the African Music album here.