As of Monday, September 27, social media platforms were abuzz with news of the appointment of Bad Black as an ambassador for the private Victoria University.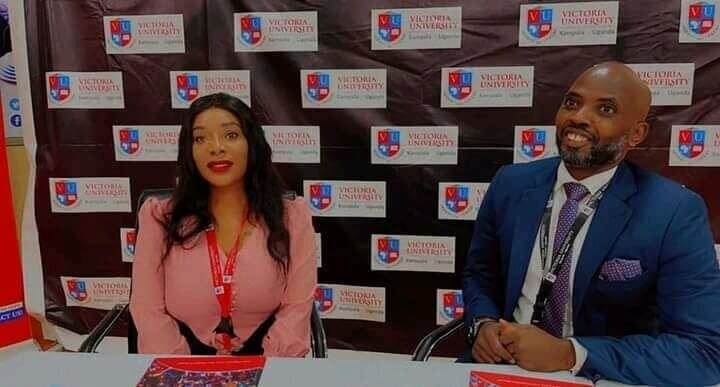 KAMPALA | LIFESTYLE UGANDA (https://lifestyleuganda.com/) — Victoria University, one of the top private universities in Uganda, has clarified the circumstances surrounding the alleged appointment of socialite Shanita Namuyimbwa, also known as Bad Black, as their brand ambassador.
The news of Bad Black being appointed ambassador of Victoria University was widely reported on social media platforms on Monday, September 27.
Mr Lawrence Muganga, the Vice-Chancellor of Victoria University, told the media in Kampala yesterday that Ms Shanitah Namuyimbwa alias Bad Black is one of their new students who hope to take a short course.
He explained that the University is solely intended to equip Ms Namuyimbwa to become an accomplished of an English language and a digital marketer by studying it.
"Victoria University is only here to help Ms Namuyimbwa to improve herself to become a better and productive human being through pursuing impactful English Language and Digital Marketing," he said.
In Mr Muganga's words, Ms Namuyimbwa expressed her strong desire to further her education with them.
"It is important to note that she is not an ambassador of the university, but a student, and all Victoria University students and alumni are the university's ambassadors. Therefore, since she is a student, she automatically becomes our student ambassador", he said.
Furthermore, Mr Muganga revealed that Victoria University intends to help all the vulnerable students who wish to pursue higher educations.
"We say that if you manage to get one principle pass or obtain only two subsidiaries- you're not a failure and we will help you to pursue a Higher Education Certificate (HEC) approved by the National Council of Higher Education (NCHE),'' he said.
As a parent of four children, Bad Black said she changed her mind about returning to studies because of the responsibility that comes with having children.
In reaction to the changing world, she said, now would be an ideal time for her to become a new person and to learn fluent English and Digital Marketing.
She said she wanted to pursue what was best for her and her children in the future.
In her words, Shanitah Namuyimbwa said given her past criminal background she wanted to set an example regarding inmates' potential to reform even once they have been behind bars for decades.
"I also urge single mothers to believe in themselves because chances are there, but they need to decide what they want to do in the future," she said.