Check out the list of the top 10 most marketable courses offered at Makerere University, Uganda's largest and oldest institution of higher education.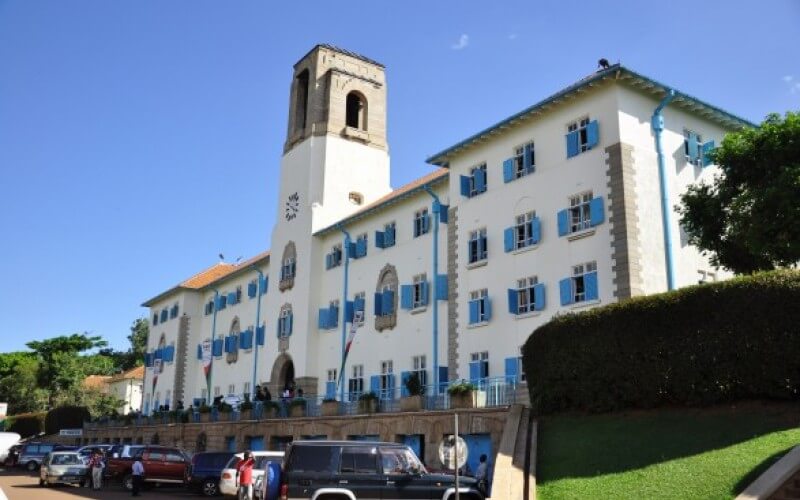 KAMPALA | LIFESTYLE UGANDA (https://lifestyleuganda.com/) — Makerere University is the largest and oldest public university in Uganda offering marketable courses for higher education. Most Ugandans are proud of it, as most students from far and beyond come to this university for education.
The Makerere University in Uganda, used to be part of East African Universities (UEA), but later split into three universities; Dar es Salaam University, in Tanzania, and Nairobi University in Kenya.
Bachelor of Commerce
Bachelor of Economics
Bachelor of Arts in Education
Civil Engineering
Bachelor of Laws
Computer Science
Veterinary Medicine
Journalism and Mass Communication
Business Administration
Information Systems and Technology
Makerere University offers a broad variety of courses, like any other university, some of which are not marketable. Below is a list of Makerere University's most marketable courses.
1. Bachelor of Commerce
There are currently no areas in which accountants and other financial experts are not needed. And you have several possibilities to tap with this course.
2. Bachelor of Economics
A business and a nation, in general, must be conscious of whether their investment would gain in the short term or the long term. Economists are familiar with how to assess and forecast economic trends.
They are primarily used by public officials or other NGOs.
3. Bachelor of Arts in Education
This is a business course which will never go out of the market. In different institutions, teachers are often required to teach various needs. Through this, you can be a primary school teacher, a secondary school teacher, a professor or even a private tutor.
4. Civil Engineering
Every day there are roads and massive constructions. Civil engineers are expected to ensure that all is in order and the right amount of material is used. So tap into the world of civil engineering.
5. Bachelor of Laws
With legal cases on the rise, people also need competent lawyers who are confident, experienced and capable of handling their cases. Advocates are available and marketable.
6. Computer Science
We live in an era and a time in which everything is very digitalised. IT specialist is professional about how to handle the world of computers. You can be hired as the brain behind the digital platform in companies.
7. Veterinary Medicine
Most people do not know the importance of this course. After just 4 years of study, the government can assume responsibility for programs concerning animal treatment at the national level.
Besides that, a business can be established that cares for animal needs.
8. Journalism and Mass Communication
This is one of the most commercialized courses. It will take you to great heights with a little online marketing experience. This helps you to collaborate with companies like National Geographic.
9. Business Administration
It has choices including Procurement, Human Resource Management, International Business and Entrepreneurship.
This allows you to operate in a large range of fields, as any business usually needs someone to look after the resources of the organization.
10. Information Systems and Technology
People with online expertise and experience have a greater potential for jobs in today's digitized world.
With this, one can work as an IT specialist for a company.
Suggest an edit? WhatsApp +256781873083