Gaetano Jjuko Kagwa is featured in this article and his biography, age, wife, marriage, children, relationship, and news about Lucky Mbabazi, Enid Keishamaza Rukikaire and Big Brother Africa are all included.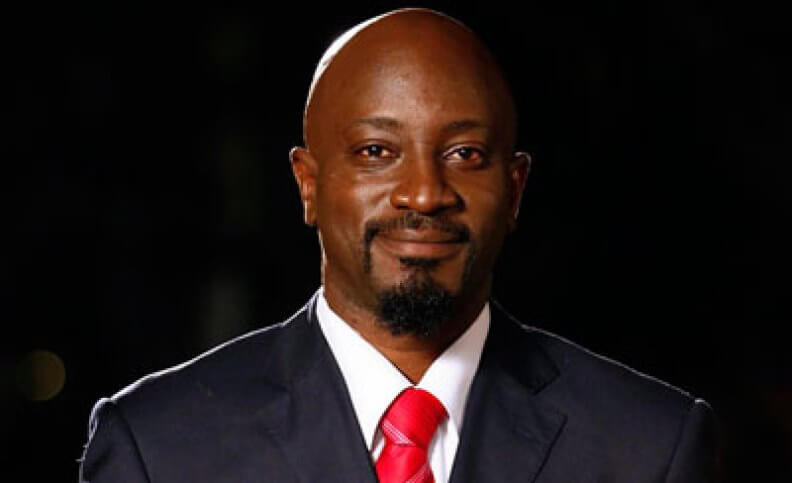 KAMPALA | LIFESTYLE UGANDA (https://lifestyleuganda.com/) — This biography of Gaetano Jjuko Kagwa provides plenty of interesting facts about his life, along with information about his career trajectory, age, family, wife, relationship with Enid Keishamaza Rukikaire, Lucky Mbabazi, news, and role as a contestant on Big Brother Africa.
#1. Who is Gaetano Kagwa?
Gaetano Jjuko Kagwa is an actor and broadcaster from Uganda who co-hosts a breakfast show on 91.3 Capital FM with Lucky Mbabazi. He also served as a judge of East Africa's Got Talent alongside DJ Makeda, Jeff Koinange, and Vanessa Mdee.
Originally from Masaka, Gaetano Kaggwa is the child of Mr John and Jane Kaggwa (deceased).
Gaetano had a role in Nana Kagga's television series, Beneath The Lies – The Series. He rose to fame when he represented Uganda at Big Brother Africa in 2003.
Gaetano has also hosted a TV show for Mnet called Studio 53.
In the years 2004 to 2008, Gaetano hosted Capital in the Morning on 98.4 Capital FM in Kenya.
Throughout his life, Gaetano has been an advocate of awareness and prevention of HIV/AIDS, and he was appointed UNAIDS special representative as of 2007.
#2. How old is Gaetano Jjuko Kagwa?
Born on June 22, 1972, Gaetano Kagwa celebrates his birthday each June. He is 49 years old.
#3. What did Gaetano do in Big Brother?
He represented Uganda during the first season of the show as a big brother housemate, where he finished in fifth place on Day 106 after receiving 1/13 votes.
#4. Did Gaetano Kagwa win Big Brother?
The first season of Big Brother Africa was won by Cherise Makubale from Zambia on 7 September 2003, making her one of only two female winners in its history. Gaetano finished fourth that day.
#5. What did Gaetano and Abby do in Big Brother?
When Gaetano and Abby Plaatjes were housemates on the controversial reality show Big Brother Africa back in 2003, they grabbed headlines for a saucy romance.
#6. Gaetano on Abby: 'We did have a relationship in the house'
In an interview with The Observer, Gaetano confirmed his relationship with Abby, he said: "Many people always ask me about my relationship with Abby, and what started out as genuine interest and flirtation turned into something more, and we did have a relationship in the house."
#7. What is Gaetano famous for?
Gaetano is best known for starting a romantic relationship with South African housemate Abby Plaatjes. While at the house, Gaetano won the opportunity to swap places with Big Brother UK contestant Cameron Stout.
Gaetano won the chance to join the UK house after winning a cocktail-making challenge. His stint there caused outrage when he called representative Tania a "piggy," making the representative cry and threaten to leave.
#8. At Big Brother, I received about $100 per week
Gaetano said in a candida talk that back then, in 2003, we had accounts in South Africa which we would receive money from every week that we were in the house. It wasn't much, but you make money when you leave. It was about $100 a week at Big Brother at the time.
#9. Is Gaetano Kagwa married?
The marriage of Gaetano and Enid Keishamaza Rukikaire, daughter of Mathew Rukikaire, took place in August 2009.
Gaetano, speaking to The Observer about meeting Enid, said: 'There are no words to describe how happy I am to have married a more beautiful, understanding and virtuous [woman].' She captured my heart, and I captured hers too, I met her through my brother after Big Brother.'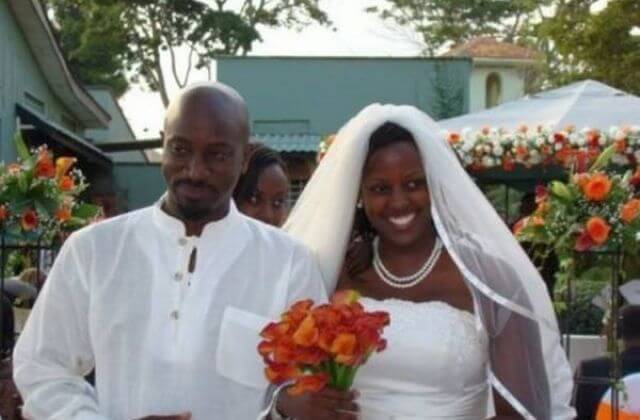 In 2017, the gossip blog Howwe reported that Enid and Gaetano were divorcing because of irreconcilable differences between them.
According to Howwe, Gaetano and his wife Enid Keishamaza sat down with both families and advised that separation might be their best option.
But Gaetano has never commented on the incident since then.
#10. Gaetano: "My relationship with Lucky Mbabazi ends at work"
Renowned media personalities Gaetano Kaggwa and Lucky Mbabazi have always been alleged to be more than just colleagues.
The first thing to note is that Lucky Mbabazi is married to the Uganda Sports Press Association's (USPA) President, Patrick Kanyomozi and that Gaetano is married to Enid.
On November 19, 2020, Gaetano responded on social media to deny the allegations, saying he has no relationship with Lucky Mbabazi outside of work. "Me and Lucky are professionals who respect each other," he said.
#11. Does Gaetano use social media?
You can follow Gaetano Kagwa at @gaetanokagwa on Instagram and you'll find that his account boasts more than 66,000 followers. On Twitter, Gaetano Jjuko Kagwa is known as @gaetanokagwa and has more than 115,000 followers.
In other news, Rapper Riky Rick confirmed dead, Pastor Ezekiel Atang is dead, UK music entrepreneur Jamal Edwards dies at 31, Idols SA Season 18 returns, Burna Boy Joins Boomplay, check out 3Music Awards 2022 nominees, Rema drops "Calm Down", 2022 Oscar nominations announced, Kylie Jenner gives birth, Fireboy live in Uganda, Rihanna is pregnant, Cheslie Kryst is dead, Minister Lokodo is dead, Global Music Awards Africa 2022 nominees are out, 2022 Grammy Awards set for April, and Wizkid heads to iHeartRadio Music Awards 2022.