Riky Rick, real name Rikhado Muziwendlovu Makhado, passed away on Wednesday, his family confirmed his death. The rapper died at the age of 34.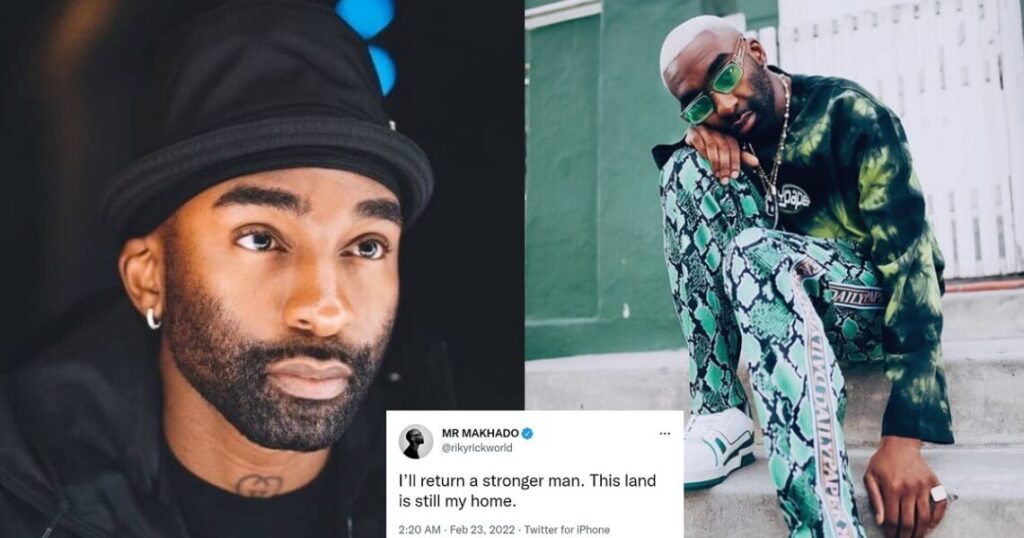 KAMPALA | LIFESTYLE UGANDA (https://lifestyleuganda.com/) — The death of Rapper Riky Rick, real name Rikhado Muziwendlovu Makhadode, was announced by his family, who said that he died in Johannesburg, South Africa on Wednesday.
Riky Rick, a South African rapper, has died.
The last tweet by Riky Rick hours before his death devastated fans.
In 2005, he revealed that he went to therapy because of alcohol addiction.
The family statement
"Son, husband, father, brother and uncle, Riky 'Ricky' Makhado (34) sadly passed away in the early hours of this morning (23rd February) in Johannesburg," a statement released on behalf of the Makhado family read.
"Affectionately known as Riky Rick across the globe, he was deeply loved by his family, friends and the entire entertainment industry. His love for family, friends, and the community is well known. Riky's nurturing and developing of young musical talent is well documented and will forever be remembered," the statement continued.
The final tweet
Before his death, rapper Riky Rick posted a final tweet to Twitter, one with the heartbreaking caption: "I'll return a stronger man. This land is still my home.".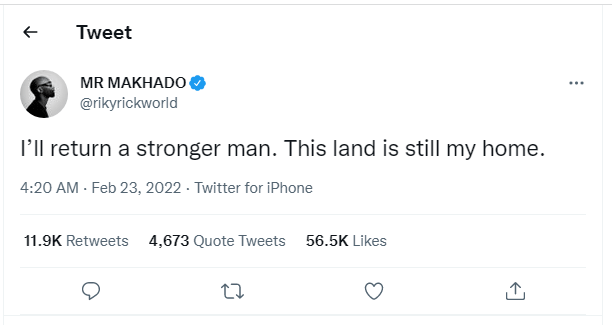 Known for his single Nafukwa, the rapper, songwriter, singer, composer rose to fame in 2014.
In 2015, he released his debut studio album, Family Values, which garnered platinum certification from the Recording Industry of South Africa.
Rapper Riky Rick opened up about his alcohol addiction in 2005 and spoke about going to therapy with South Africa's Channel 24.
During an exclusive interview, Ricky admitted that he put on a facade because he had "a lot of symptoms of personal struggle" but "wasn't able to speak about it."
In other news, Rapper Riky Rick confirmed dead, Pastor Ezekiel Atang is dead, UK music entrepreneur Jamal Edwards dies at 31, Idols SA Season 18 returns, Burna Boy Joins Boomplay, check out 3Music Awards 2022 nominees, Rema drops "Calm Down", 2022 Oscar nominations announced, Kylie Jenner gives birth, Fireboy live in Uganda, Rihanna is pregnant, Cheslie Kryst is dead, Minister Lokodo is dead, Global Music Awards Africa 2022 nominees are out, 2022 Grammy Awards set for April, and Wizkid heads to iHeartRadio Music Awards 2022.