'Calm Down,' a new single by Nigerian musician Divine Ikubor better known as Rema, is out ahead of his highly anticipated album 'Rave & Roses'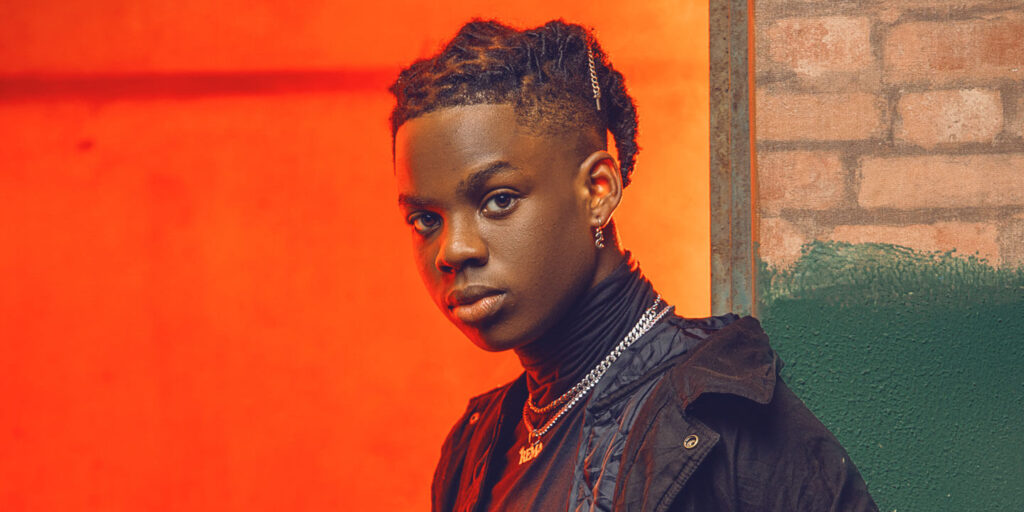 KAMPALA | LIFESTYLE UGANDA (https://lifestyleuganda.com/) — Nigerian musician Rema, born Divine Ikubor, has released a new song called 'Calm Down.' It is the first single released ahead of the highly anticipated album, 'Rave & Roses'.
'Calm Down' released by Rema ahead of new album "Rave & Roses".
Rema was a featured artist on Stefflon Don's remix for 'Can't Let You Go' in February 2021.
Also in March 2021 JAE5 collaborated with Rema on his hit single, 'Dimension'.
In the early morning hours of Friday, the song was released on several streaming platforms.
The single is Rema's first solo offering of the year, and it arrived just one month before 'Rave and Roses', his first album which will be released on March 25, 2022.
Rema recounts in the song 'Calm Down', produced by Andre Vibez and London, his encounter with a 'fine girl' at a party and the frustration that resulted from her friend interfering with him while trying to win her attention.
In the absence of the friend, they eventually started hitting it off and their chemistry developed.
"'Calm Down' is about the events that led me to finding love at the time," Rema said in a statement.
With a string of beautiful projects and collaborations with international artists, Rema has continued to notch up impressive credentials in the music industry.
The 'Bounce' singer was featured in a remix of Stefflon Don's song 'Can't Let You Go' in February 2021. JAE5, a UK music producer, invited Rema to collaborate on Dimension, his hit single in March 2021.
'Rave & Roses' album
Music lovers are eagerly anticipating Rema's upcoming 'Rave and Roses Album' that will feature American singer 6lack, British rapper AJ Tracey, and French singer Yseult.
Due to be released on March 25, 2022, the 15-track project has already generated a lot of interest among music lovers.
Rema, who is already a big star in his own right, is about to unleash a whirlwind of chaos on the world with his album, which will reinforce why he deserves all the hype.
With his first solo release of the year, 'Calm Down,' Rema gets into 'Rave & Roses' mode. The infectious melody and rhythmic combination display his genre-blending style, which he dubbed "Afrorave."
Both sides of Rema's personality are evident in 'Rave & Roses', and he set the tone early on with songs such as "Bounce" and "Soundgasm," which were released in 2021.
In other news, 2022 Oscar nominations announced, Anghami makes its Nasdaq debut, Kylie Jenner gives birth, Fireboy live in Uganda, Rihanna is pregnant, Cheslie Kryst is dead, Minister Lokodo is dead, Global Music Awards Africa 2022 nominees are out, Nasdaq to list Anghami, 2022 Grammy Awards set for April, and Wizkid heads to iHeartRadio Music Awards 2022.
Listen to 'Calm Down'
Watch Rema – Calm Down