Wava Broadcasting Station is coming back on the air, reportedly WBS TV is looking for a professional working staff ahead of its return on air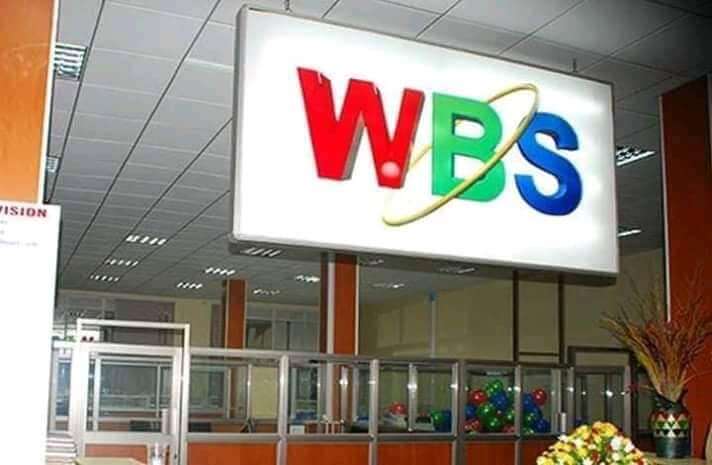 WBS TV, a formerly renowned local media station in Uganda owned by Gordon Wavamuno, which had very prominent and well-known staff such as Straka Beibe, Esther Omuto, Drake Sekeba and many others, will be back on air after years of closure.
According to media reports, WBS TV will soon be back on air as the Spear Motors Chief Gordon Wavamuno appears to be financially stable.
This is after the media house started looking for professional workers to compete effectively and efficiently on the market, thus boosting the company.
In the job positions advertised on WBS TV include;
Technical Directors (02)
Master control room operators (03)
Audio Operators (03)
Camera Studio Operators (09)
Floor Managers (03)
Stage Manager,
Producers (11)
Assistant Producers (12).
Among other vacancies include Script Writers (11), TV journalists (10), Editors and Assistant Editors (31), Makeup artists and Hairstylists (02).
These adverts also comprise of Clothes Stylists (02), Eng. Operators (12), Graphic Designer, Video Editors (14), IT Manager, Hosts (12) and Live Video/Graphic Operator (03).
Anyone who sees interest in applying for any position on the list of all posts should consider the following before submitting their Curriculum Vitae (CVs) in pdf format via www.internshipagencyug.com.
There should be specificity in the vacancy applied for by all applicants. Every applicant it's a must to apply for a single position.
As a must, each applicant should submit an application accompanied by curriculum vitae (CV) with academic documents as one file in pdf format.
Among the skills required for one to be granted the chance to work with this new television station will include:
One's ability to work nights, holidays and weekends.
The person should have skills in communication, public speaking and computers.
One might be required to report the facts without interjecting their personal opinions or feelings and to maintain their composure under stress.
A person must possess versatile skills which include research and investigative.
An individual must honour teamwork.
Remember the skills required are according to the post one applies for.
The deadline for submitting applications is 18th February 2020 and on 25th February 2020 is the scheduled date for interviews.
From immediate sources, it's revealed that WBS TV proprietor Prof. Gordon Wavamuno of Spear Motors has earmarked Shs1billion to set up a new television station.
On 14 December 2016, the prominent local media station WBS TV ceased to operate as a public broadcaster after it was put under receivership over Shs7.2billions tax arrears by Uganda Revenue Authority (URA).
The station later was sold to Kwese Sports and this is a continental sports television which has been operating in Uganda.
For more details about the vacancies, you are also advised to consult the same website provided above.