Andrew Kabuura 32nd birthday message to Flavia Tumusiime amid cheating rumours caught all of us off guard – Happy birthday ❤️.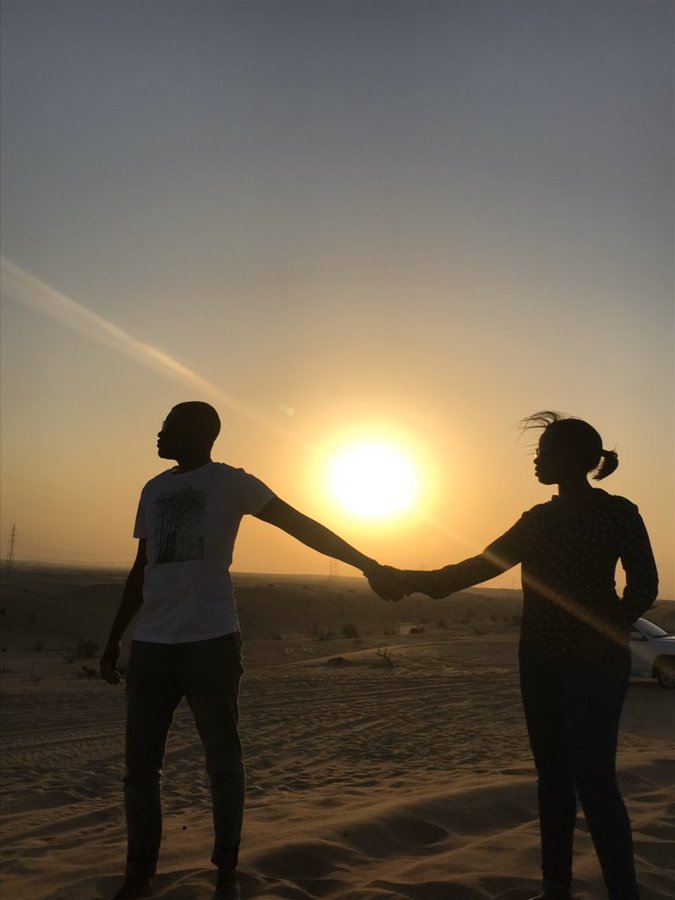 Andrew Kabuura thought it'd be a good idea to wish Flavia Tumusiime a happy 32nd birthday on the most public platform known to man — Twitter.
As Flavia Tumusiime tries to mend a broken heart after her husband, host of Pressbox at NTV Uganda Andrew allegedly cheated on her yet she's still pregnant, Kabuura is reaching out publicly through birthday wishes.
Flavia Tumusiime is celebrating her 32nd birthday on Tuesday (Feb 11, 2020) and Kabuura didn't want the day to go by without some sort of public acknowledgement to the mother to be of his child.
In a post on Twitter, Kabuura shared a photo of him with Flavia on a vacation and wrote a loving caption to go with the photo.
He captioned;
Happy birthday ❤️. To more blessings & life with you.

@andrewkabuura on Twitter
To Flavia, this birthday message was the right time for her to clear the air on cheating and split rumours. She retweeted the post as a sign that she forgives Kabuura and is ready to move on with him.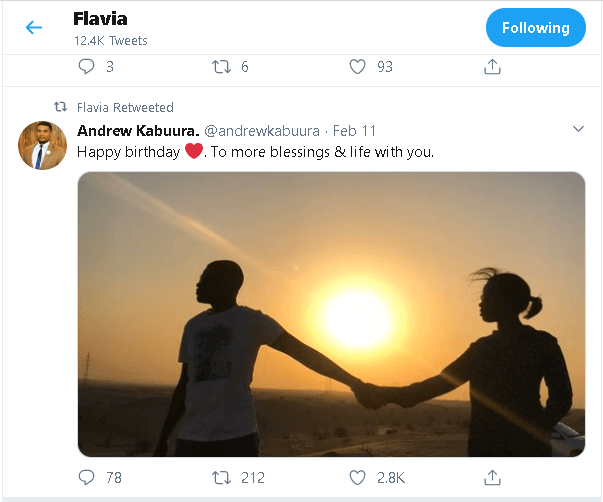 Last week, news emerged that Andrew Kabuura had cheated on Flavia Tumusiime.
Flavia who has in the past shared photos with Kabuura on Instagram left many shocked after she wiped her account clean, leaving just a handful of her photos posing alone.
She didn't only wipe her account but also temporarily deactivated it for a while. When checked Flavia Tumusiime account on 6 February, here's the response from Instagram.
Sorry, this page isn't available. The link you followed may be broken, or the page may have been removed. Go back to Instagram

@Mizzflav
Flavia Tumusiime is married to the media personality Andrew Kabuura. Kabuura is a sports journalist who works with NTV Uganda and Supersport.
On 12 January 2019, Flavia Tumusiime and Andrew Kabuura got married, presided over by Bishop Zac Niringiye in All Saints Cathedral in Kampala, and then welcomed guests to Kampala Serena Hotel.