Flavia Tumusiime is pregnant and could give birth anytime, but the NTV news anchor is still embracing her baby bump for the world to see.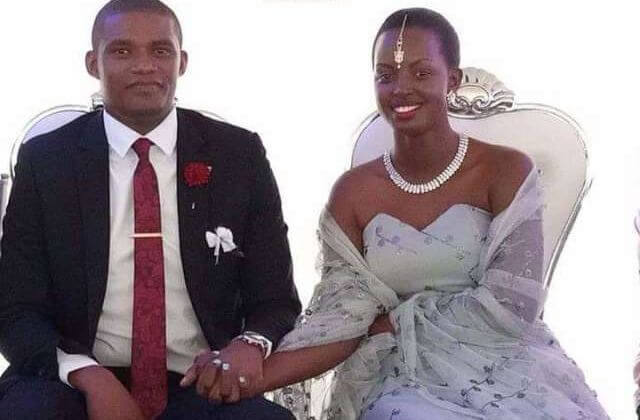 The 5 months pregnant NTV news anchor Flavia Tumusiime took to her Instagram on Feb 11, 2020, to share a new selfie video of her growing baby bump.
The 32-year-old Flavia was wearing a red and black flowered dress that revealed her growing baby bump. She wrote on Instagram and said;
Thank you @kampalaserenahotel for the lovely birthday cake. Turning 32 and I feel blessed for the life God has given me. @andykabuura and I already have the best gift loading.

Flavia wrote on Instagram
In the video, Flavia gently caresses her big bump as she reveals her wedding ring tactfully to silent haters who are busy spreading rumours that her marriage to husband Kabura is on rocks.
More than 6789 people liked the post and got over 422 comments overnight.
Flavia has not been shy to show off her incredible body during her pregnancy. The video arrives a week ago after the soon-to-be mom Tumusiime was in the news for removing all her wedding pictures on Instagram with husband Kabura.
On Tuesday (Feb 11, 2020), Flavia Tumusiime celebrated her 32nd birthday and Kabura didn't want the day to go by without some sort of public acknowledgement to the mother to be of his child.
Andrew Kabura thought it'd be a good idea to wish Flavia Tumusiime a happy 32nd birthday on the most public platform known to man — Twitter.
In a post on Twitter, Kabura shared a photo of him with Flavia on a vacation and wrote a loving caption to go with the photo.
He wrote;
Happy birthday ❤️. To more blessings & life with you.

Kabura wrote on Twitter
According to WatchDog Uganda, Flavia announced in September that she and Kabura are expecting a child. While she has not revealed the exact due date.
We shall keep you posted.