Nigerian Singer RudeBoy coming to Uganda, reportedly set to perform Nakudata by late Mowzey Radio on Valentine's Day during Alex Muhangi's comedy store show.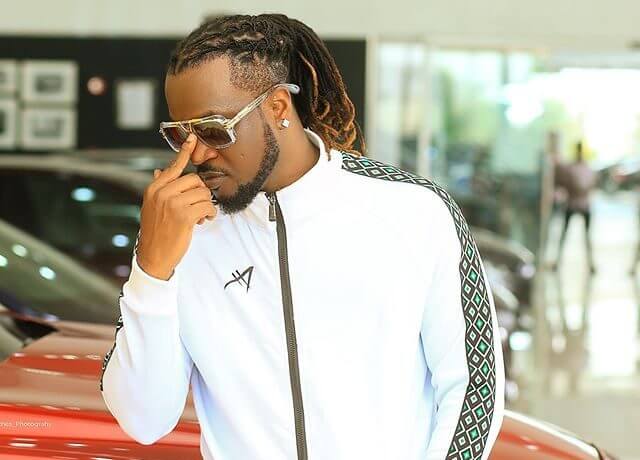 A leaked one-to-one WhatsApp conversation from a member of the organizing committee responsible for hosting RudeBoy in Uganda revealed that the singer will perform his most beloved song from late Mowzey Radio – Nakudata during Alex Muhangi's comedy store at Cricket Oval Lugogo.
RudeBoy announced in a WhatsApp conversation that he'll do Nakudata, a song by late Mowzey Radio,
"Meanwhile am performing Nakudata on stage for radio (emoji)."

RudeBoy noted
This is the first time that Rudeboy will perform as a solo artist because he was with his P-Square twin brother Mr P real name Peter Okoye when he came to Uganda.
A few weeks ago, the organizer of the event and also a prominent stand-up comedian, Alex Muhangi, confirmed that RudeBoy was chosen to be the headliner of the show because of his style of romantic songs that fits perfectly with the Valentine's Day theme.
"We chose Rude Boy because of his good sense of romantic songs which we thought would rhyme well with the day since we know Ugandans love good music. Rude Boy has his fans for a long time here in Uganda, "said Alex Muhangi.

Alex Muhangi of Comedy Store Uganda
Rudeboy has a lot of fans in Uganda and songs that they always want to listen to, and he's expected to perform some of them like Tell Me What You Like, Rude House, My Kinda Girl, Messin Around, Go Ahead and Cry, Miss You So Much, Tonight, This Love, True Apology, Always, There's No Doubt, Praise song, Heaven, Pressure, Come on Let's Do This, Written All Over Your Face, I feel for You, Never Get Enough of it, I'm going thru and many others.
Among the local Ugandan artists who will be sharing the same stage with Rude Boy are Cindy Sanyu, Eddy Kenzo, Sheebah Karungi, Bebe Cool, Spice Diana, Navio and other artists.
Also on this stage, organized by Deejay Chi Entertainment, comedians like Madrat and Chiko, MC Mariachi, Maulana & Reigns will perform.
On Friday, February 14, 2020, at the cricket oval Lugogo, those who will spend their Valentine's Day with this Nigerian RudeBoy in Uganda whose songs are mostly devoted to emotion and love are likely to pay Shs25,000 for a general ticket, Shs50,000 for a VIP ticket, and Shs1 M for those who prefer to party on a table.