IN SUMMARY: Diamond Platnumz, a Rolls-Royce musician from East Africa, and Uganda's number one Eddy Kenzo have released their highly anticipated collaboration – Wake Fire.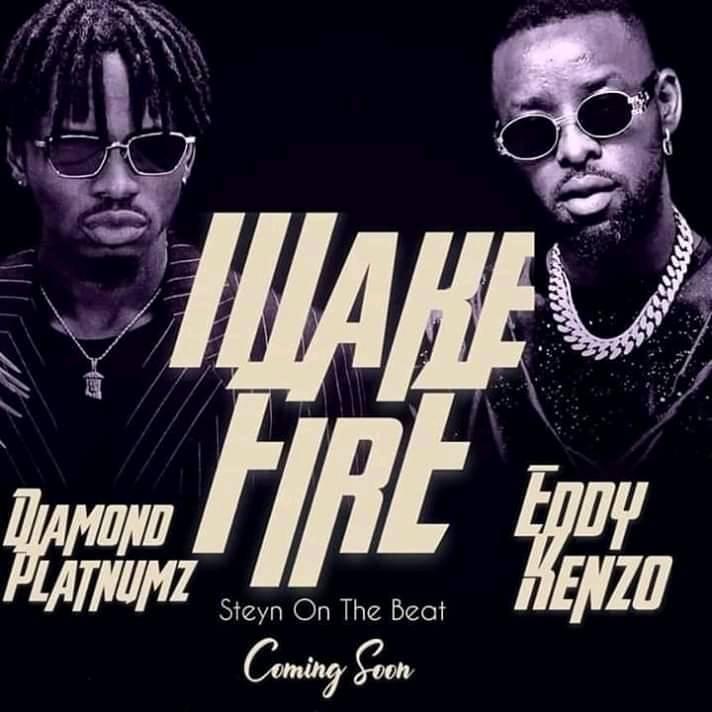 East African Rolls-Royce musician Nasibu Abdul Juma, popularly known by his stage name Diamond Platnumz and Edrisah Kenzo Musuuza, popularly known by his stage name as Eddy Kenzo released their extremely expected collaboration – Wake Fire.
Listen to Wake fire by Diamond Platnumz ft Eddy Kenzo (Coming soon)
Diamond Platnumz, 29 and Eddy Kenzo, 39 team up on Wake Fire collaboration. Steyn On The Beat produced the song. Release date will be set.
This is what their fans have been waiting for at last, it seems like the two famous artists are putting an end to it.
As they have teamed up for their expected #WakeFire collaboration which is on coming soon.
Diamond Platnumz and Eddy Kenzo being the top East African music exports for the past 5 years consecutively makes their track Wake Fire one of the long awaited collaborations from the Eastern part of Africa.
Eddy Kenzo teams up with Harmonize on Pull Up
It will be remembered that the Wasafi Classic Baby('WCB ') of Diamond Platnumz. And the Big Talent Entertainment record label of Eddy Kenzo have the same characteristics like birds flocking together.
This resulted to the birth of a song called "Pull Up" where Eddy Kenzo featured Rajab Abdul Kahali aka Harmonize.
Since the album was released 3 months ago, the song has received a great reception from fans.
The video of the song was shot in Kampala by Frank 'Jah' Mugerwa of JahLive Films, a renowned Ugandan video director.
Get #Wakefire delivered to you, share your WhatsApp no?