Nnalongo Judith Heard, a socialite from Uganda, was crowned Miss Elite Africa 2021 – 2022 at the Miss Elite World competition on Sunday, May 30.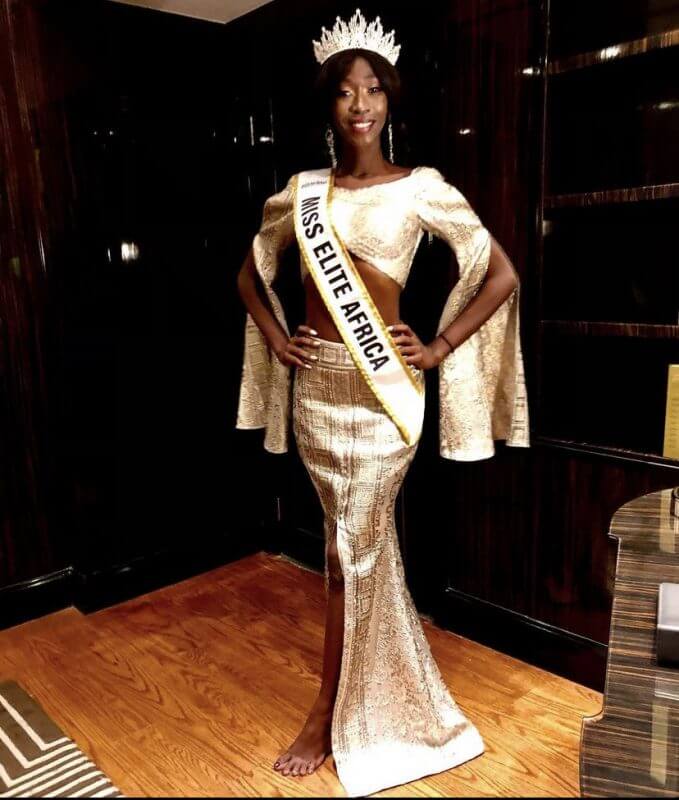 KAMPALA | LIFESTYLE UGANDA — In the Miss Elite World competitions held Sunday, May 30, Nnalongo Judith Heard, a Ugandan socialite and businesswoman, won Miss Elite Africa 2021 – 2022.
To win the Miss Elite Africa crown, she beat 31 other contestants at competitions held in Cairo, Egypt in 2021-2022.
Judith heard in her Instagram post, "Thank you Uganda and the entire world. Allow me to introduce myself: I am @misseliteafrica 2021-2022."
"I would like to introduce myself again: I am Miss Elite Africa 2021-2022," she wrote on her Instagram.
Stefano Douaihy, a Lebanese entrepreneur, founded Miss Elite in 2002.
At the cradle of all civilizations, the jury panel is made up of renowned icons who judge the models' physique, potential individuality, intellect, beauty, but most importantly their ability to captivate the audience through ethnic representations.
Models, singers, actresses, previous Miss Universe personnel, influencers, and other women share their experiences in various fields during the competition.
The countries that participated in the competition for 2021/2022 included Morocco, Kenya, Belgium, Canada, Cyprus, Estonia, Finland, Greece, India, Colombia, Lebanon and Uganda.
Who is Judith Heard
Judith Heard (born 13 March 1986) is a Ugandan fashion model and host of various events. Judith was invited to participate in the Miss Elite 2020 competition in Egypt in September 2020.
A native of Gulu, Uganda, she was born to the late John Musana and Olive Bitature.
Judith attended Kampala Parents Primary School, Kigali Parents School, Fawe Girls Secondary School, and later Ndera Secondary School in Kigali, Rwanda.
Professionally, Judith Heard is a model.
Her career started in Uganda in 2002 when she joined Sylvia Owori's modelling company and appeared in African Woman Magazine.
Her runway experience includes New York Fashion Week, Paris Fashion Week, Rwanda Collective Fashion Week, Abryanz Style and Fashion Awards.
Judith Heard received an invitation to represent Uganda at the Miss Elite Competition in September 2020.
The event was postponed because of the COVID-19 pandemic, which prevented Judith Heard from representing Uganda at Miss Elite Competitions 2020 in Egypt.
In 2003, Judith Heard married Richard Heard and they separated in 2014.
She is the mother of three children: Brandon Richard Heard, Branda Jolie Heard, and Briana Bella Heard.