Are you a travel addict? Here are five ways that the coronavirus pandemic could change travel forever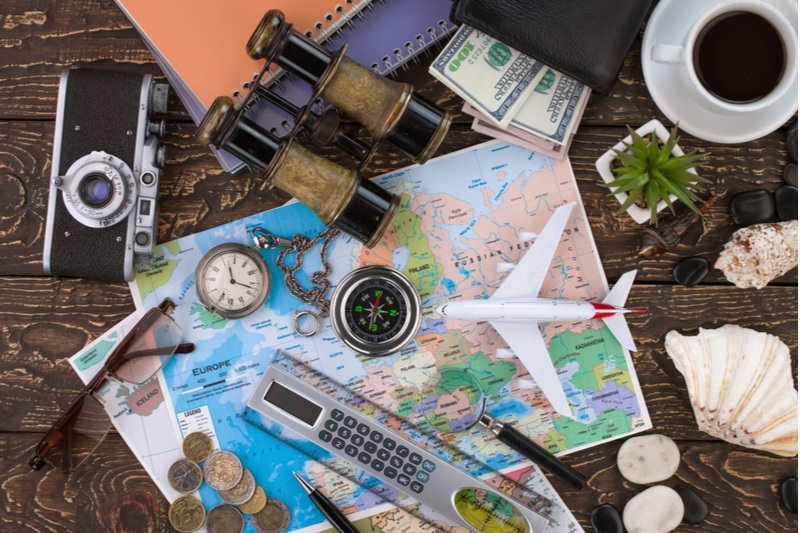 The Coronavirus pandemic effect – In the '90s travelling was quite different. It used to be that you had to call up an airline or travel agent to purchase tickets. You were either mailed the airline tickets or had to pick them up at an office somewhere.
The Google Maps app didn't exist and tourists could easily be spotted as those guys with a confused look on their faces, staring at a giant, unfolded paper map.
With no Uber or Lyft, you were at the mercy of public transportation or taxis. The latter could set you back a few hundred dollars if you weren't careful.
Nowadays, traveling is a breeze. You log onto the world wide web and click buttons. Important documents appear on your phone and the world is literally, at your fingertips.
If you're social media savvy, thousands of people will be enthralled with your vacation pictures. But with the Coronavirus pandemic draining the life out of the travel industry, many people are wondering what will happen to travel.
Here are five ways that the coronavirus pandemic could change travel forever.
1. Say goodbye to non-stop flights
While there probably will be non-stop flights to and from major cities, smaller or less well-known places will suffer. Airlines are already suspending the number of flights in response to declining demand.
Combine that with fewer airlines (many have gone out of business) and multiple layovers may become the norm.
The airlines that survive this pandemic may find it's more cost-efficient to make more stops rather than having a bunch of non-stop flights.
2. Adieu to in-flight pampering
In-flight meals? Overnight bags? Free water? With airlines trying to recoup their losses, many just might take a page out of Spirit Airlines' book and eliminate all in-flight services.
Imagine a world where tiny tray tables the size of a slice of ham is all you get to set your stuff on. Imagine not being given the option to recline.
Imagine sliding into a seat with cushions so thin that they leave life-jacket indent marks on your behind. Now imagine a 58-hour trip in these conditions, with stops and layovers, just to get where you're going.
3. Over packer? You may be charged more
To make as much money as possible, luggage is going to cost you more. "Checking a bag? That'll be $35 to $100" (depending on your carrier). It's not hard to imagine an airline charging for carry-on.
There's the true story of the budget airline that charged an old lady $35 for her purse. When she didn't have the cash for it, the folks in line had to pitch in to help.
So if you are an over-packer, it might be time to learn to live with less when travelling.
4. Entry health check
After 9/11, the airport security line experience was forever changed. Laptops had to be taken out and sometimes lighted up, bottles of shampoo disappeared and no one in their right mind would wear lace-up boots to get on a flight.
After a pandemic it's possible that airports, or the country's they're located in, will start adding more stringent health measures for passengers as they disembark.
Already, airports in Asian countries, like Taiwan, make passengers walk through a body temperature detector.
This started when the SARS pandemic hit and continues today. Even with a vaccine available in the future (and that's not guaranteed), countries may require a health check for all travellers.
5. End of the travelling trend?
Travelling has been a growing trend in the last decade, but could this pandemic signal its end? Travelling has always been a privilege, though it becomes more and more accessible over the years.
But now, we might be forced to return to the days when it's was not as easy. It could take years before travel returns to what it was before.
This might sound depressing, but look on the bright side, mass tourism may be less of a problem going forward. Result: all those beautiful, pristine places in the world will have a chance to recover.
Lucky for us, if a return trip to your favourite getaway is pushed into a distant future, your Instagram pictures last forever. They live in a cloud plane don't fly in.
Join the conversation in the comment box!