FashionPreneur summit: How Bettinah Tianah is building a personal brand using social media (Facebook, Instagram and Twitter)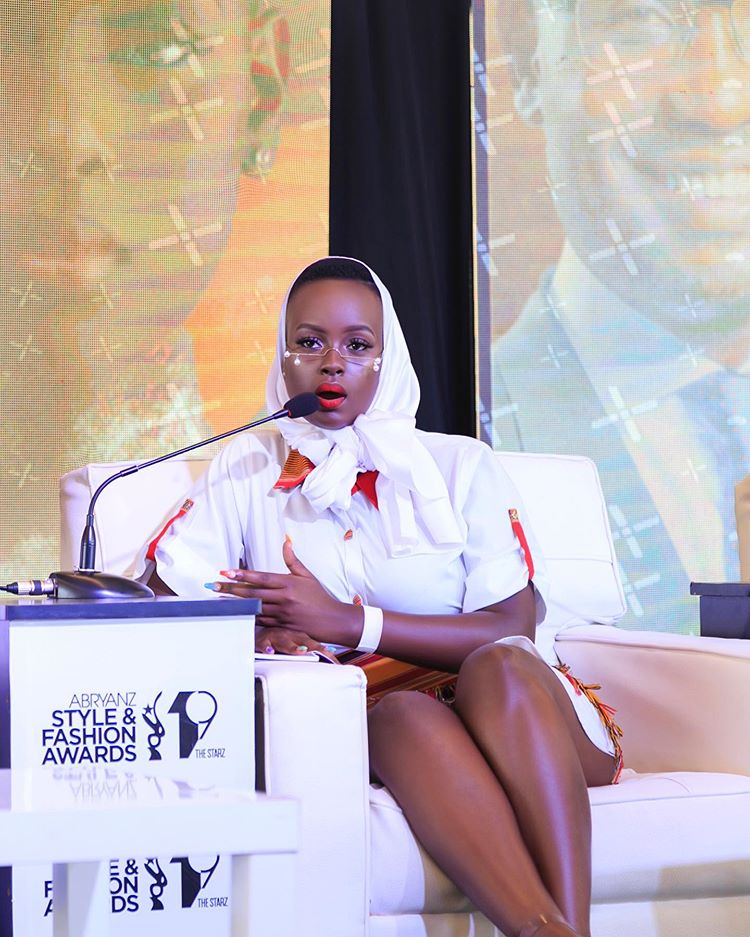 With a total of more than 133K followers on Facebook, 504K on Instagram and 16.2K on Twitter, Bettinah Tianah real names Betty Nassali has effectively used the 3 social media platforms to differentiate her personal brand from others.
The burgeoning African beauty brands herself as Bettinah Tianah on Facebook and Instagram, and on Twitter, she is BTianah. This explains why her brand is strong, making her among the most followed celebrities in Uganda on Instagram.
Fans have witnessed the continued popularity of Asfa's award-winning fashionista as she continues to take part in various projects such as partnering with, among others, Fly Emirates, Coca Cola, Mestil Hotel and gracing our screens as co-host of the NTV Style Project.
In this recap of the Asfa FashionPreneur summit that has just been concluded, we will look at one of the panellists, Bettinah Tianah's overall social media presence, and how the recent development of social media has become a symbol of her entry into the business world.
How Bettinah Tianah built a personal brand using Facebook, Instagram and Twitter
Under the theme: Building Your Brand Using Social Media for the 2019 FashionPreneur Summit, Bettinah revealed five successful strategies to maintain a cohesive brand across multiple social media networks.
Brand awareness is referred to as the primary need for business and business advertisers in both business and customer sectors.
Approximately 2.1 billion people (a little more than 66% of dynamic web clients) own at least a social media account. So it is easy to understand why business and consumer marketers believe that social media is key to building a brand almost unanimously.
It doesn't take a night to build a brand; it takes time and dedication. As indicated by Brandchannel, it took 15 years for Nike to bond its image by concentrating on keeping up a '360-degree conveyance,' guarantee its image was steady overall items, publicizing, client assistance and bundling.
On social media, we watched the fashionista transition from a mere student at Cavendish University to a digital beauty and fashion influencer.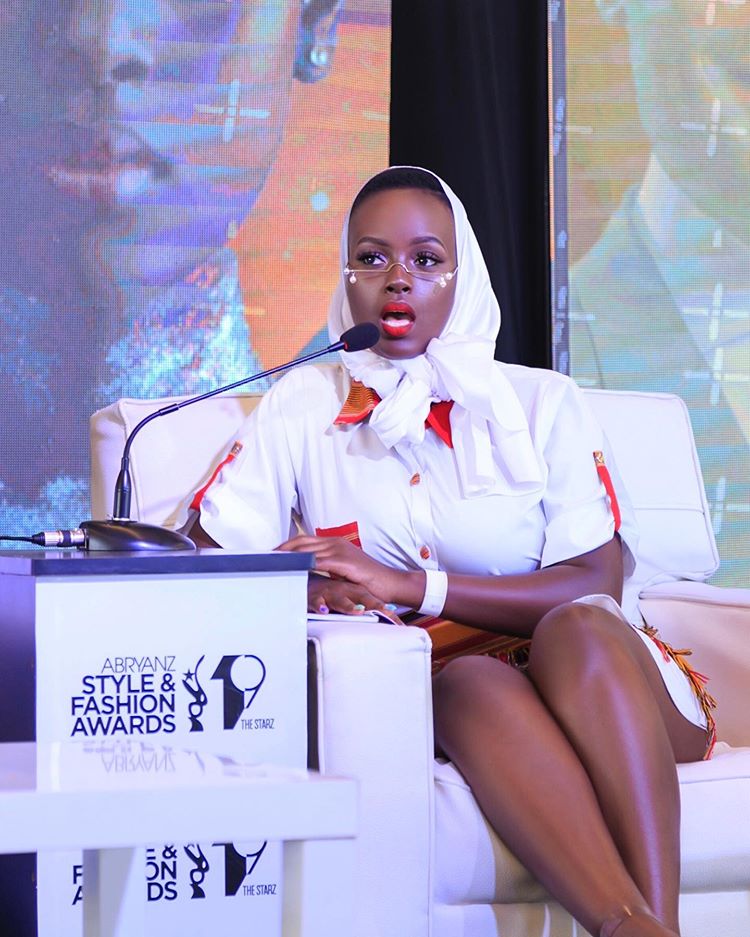 In a 10-minute time frame at the FashionPreneur Summit, Bettinah expressed her understanding of the power of building your brand using social media.
At the recently concluded @abryanzstyleandfashionawards fashionpreneur summit, I was given approximately 10 minutes, to throw light on one of the most asked questions in my DM on all my socials.

Bettinah at FashionPreneur summit
I have learnt a lot about social media through reading articles on the internet, books and at University, however, I spend a lot of time on the internet, picking tips here and there thus widening my knowledge.

Bettinah at FashionPreneur summit
#1. Know the voice and style of the brand
This starts by finding a niche in which you can provide unique insights and experiences (for example, travel, fashion, fitness) and deliver high-quality content.
Make sure that your niche is something for which you are passionate and something for which you can produce quality content.
It will make it easier to create high-quality photos and captions that capture the attention of your target audience by choosing a subject area where you are experienced and have something special to share.
#2. Use visuals (Check Bettinah Tianah Instagram)
Visual content lets you engage with your audience at the highest level, especially when you use social media as a marketing tool, according to a study by HubSpot.
While most social media platforms allow you to share visual content, but Instagram is one platform which helps you make the most of it. And, we can see that on her Instagram account.
#3. Be transparent
Use social media to be transparent and give a glimpse of what's going on in your life or business. Be sure to have fun with it, as you want to show that your team, family or coworkers are the kind of people your followers would like to hang out with
Remember, people do business with people, not brands.
#4. Post relevant content
There's no substitute for creative content. If your content is great, people will like your posts and comment on them.
Nowadays, social media is all about great visuals. So please include vivid colours and frame your photos well.
You can create stories about your products instead of just writing and promoting them.
#5. Be consistent
Some brands are sharing new content almost every hour to millions of followers. You likely do not have resources to post content like that as a micro-influencer.
And a lot of micro-influencers with a few thousand followers only want to post once or twice a day.
A Union Metrics study has shown that the most important aspect of growing and maintaining a targeted audience is not necessarily how often you post; it's that you post consistently.
3 Most successful contents on Bettinah Tianah Instagram

Total Likes
13582
Total Comments
356
Total Engagement
13938

Total Likes
12534
Total Comments
225
Total Engagement
12759

Total Likes
12048
Total Comments
410
Total Engagement
12458
3 Most successful contents on Bettinah's Facebook

Total Reactions
12571
Total Shares
127
Total Comments
237
Total Engagement
12935

Total Reactions
8705
Total Shares
140
Total Comments
190
Total Engagement
9035

Total Reactions
4608
Total Shares
56
Total Comments
363
Total Engagement
5027
About Fashionpreneur summit
In addition to the ASFA awarding event, the ASFA also hosts a FashionPreneur summit, where Fashion is exhibited and shown, and it is at this event that all Fashion stakeholders meet and share a platform.
The FashionPreneur summit is an immersive business workshop focused on fashion and creative industry's role in shaping the economy.
Participants receive expert advice from a panel of business and creative professionals on how to monetize their venture, seek financing, market their products, handle finance and more.
The 2019 ASFA Fashionpreneur Summit is a great platform for inspiring young aspiring people in the fashion industry to pursue their artistic and entrepreneurial fervour.
Key stakeholders in the fashion industry will share their motivation, discuss the challenges they face as fashion entrepreneurs, and discuss their perspectives as they discuss solutions to inspire the next generation of fashion entrepreneurs.