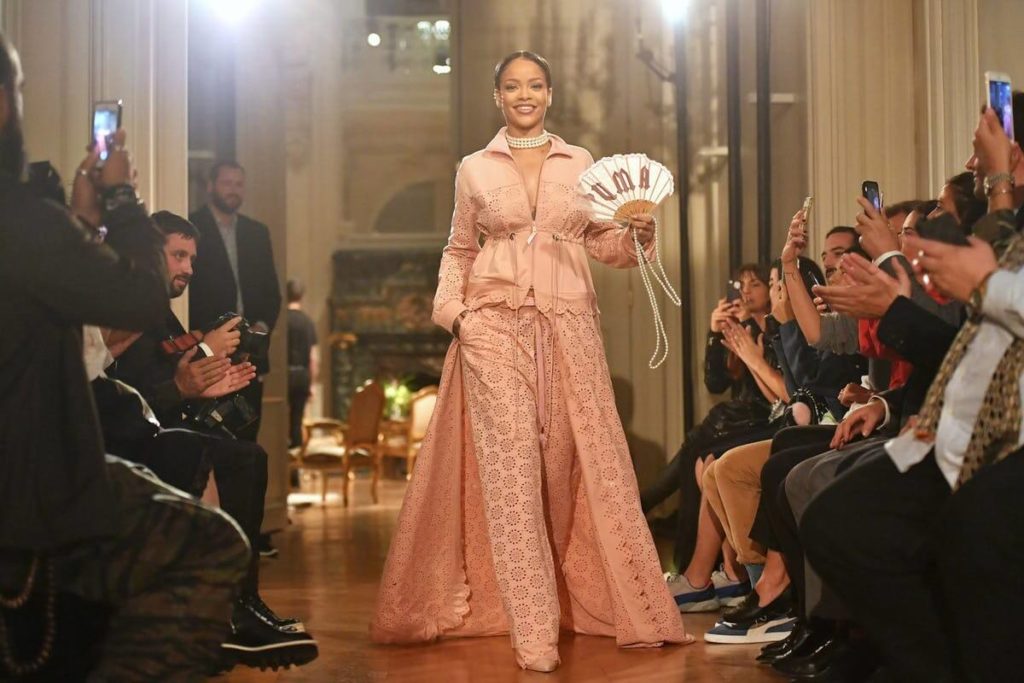 Rihanna and LVMH launches a luxury fashion and accessories line
LVMH — the largest luxury group in the world and the parent company for Louis Vuitton, Celine, Fendi, Dior and Givenchy, and Rihanna — are going to do business together.
This news is a big time in the industry beyond collaboration, make-up and lingerie, as Rihanna becomes the first woman in LVMH to create an original brand.
The name of the brand? Rihanna naturally wore the torch from her past efforts and was named ' Fenty ' by Robyn Rihanna Fenty, after her full name.
The Fenty Label is the first fashion brand to launch under the LVMH umbrella since 1987 and is scheduled for the debut in Paris (where the brands are based) on 22 May.
The label will cover ready to wear, accessories, sun glasses and jewellery.
Rihanna said;
Great moment for us is the designing of a line like this with LVMH. Mr Arnault gives me an unparalleled occasion to develop a fashion house with no artistic limitations in a luxury sector. I could not imagine a better business and creative partner, and I'm ready to see what we've built together.
Rihanna has long been a stylish female in the world and often completely fearless in her approach (we need only look back on her Met Gala moments to see how great is her fashion footprint).
In 2013, Rihanna was one of the strongest women in the industry, and it began with the partnership with River Island.
By 2014 she was appointed Creative Director of Puma, and in three hours she sold out her well-known ' creeper ' style, and in 2016 she joined forces with Dior and Manolo Blahnik.
When Fenty Beauty came on the market, Rihanna's piles of fashion followers had not stopped and her huge massive appeal had not been denied.
In her past efforts with Fenty Beauty which serves a wide variety of skin tones and similar to Savage x Fenty lingerie for women of all shapes and dimensions, Rihanna has become known for her inclusiveness in size and race.