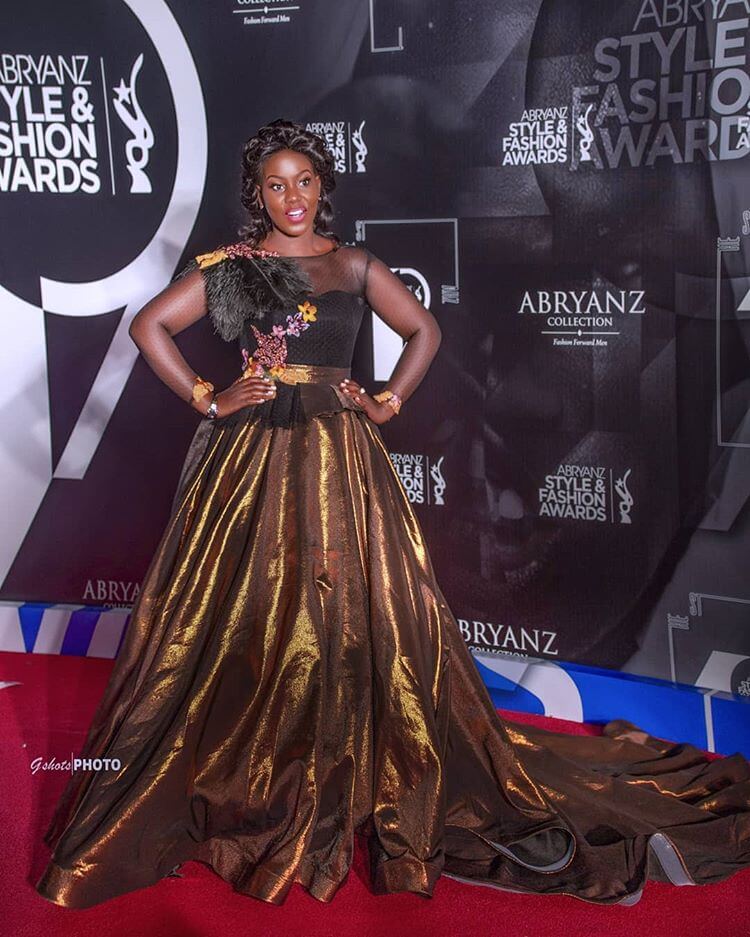 Make a stylish statement like Faridah Nakazibwe in Anita Beryl gown
Faridah Nakazibwe delighted fashion fans with her trendy personal style at the 2019 Abryanz Style and fashion awards hosted by Miss Deedan and Vimbai Mutinhiri from Zimbabwe.
On Friday 13th December 2019, she made quite the sartorial statement as she hit Africa's biggest red carpet event (ASFAs) at Kampala Serena Hotel in Uganda.
Let's take a moment to appreciate how beautiful this GShotsphoto of Faridah Nakazibwe at ASFA is.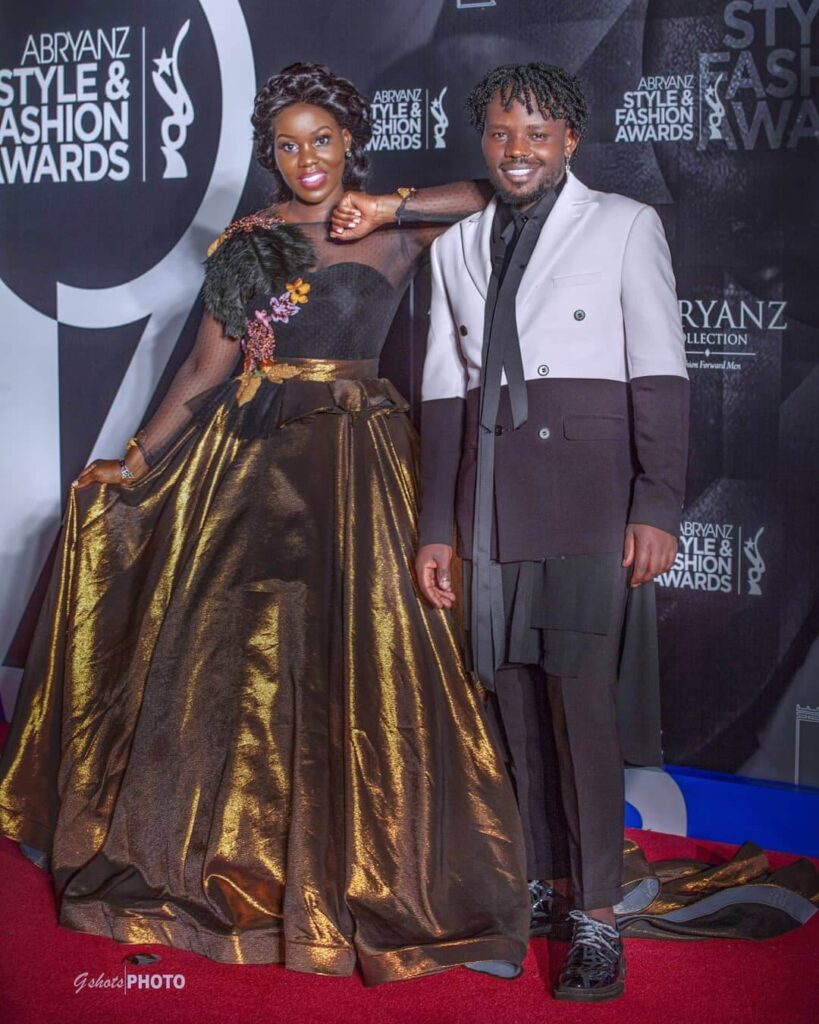 The media personality looks happier than ever posing with Brian Ahumuza at the 2019 Abryanz Style and fashion awards red carpet, but our attention immediately shifted to Nakazibwe's dress.
The NTV Mwasuze Mutya star stepped out wearing a custom gown from Anita Beryl of Beryl Qouture, which is bronze and black to create a show-stopping statement.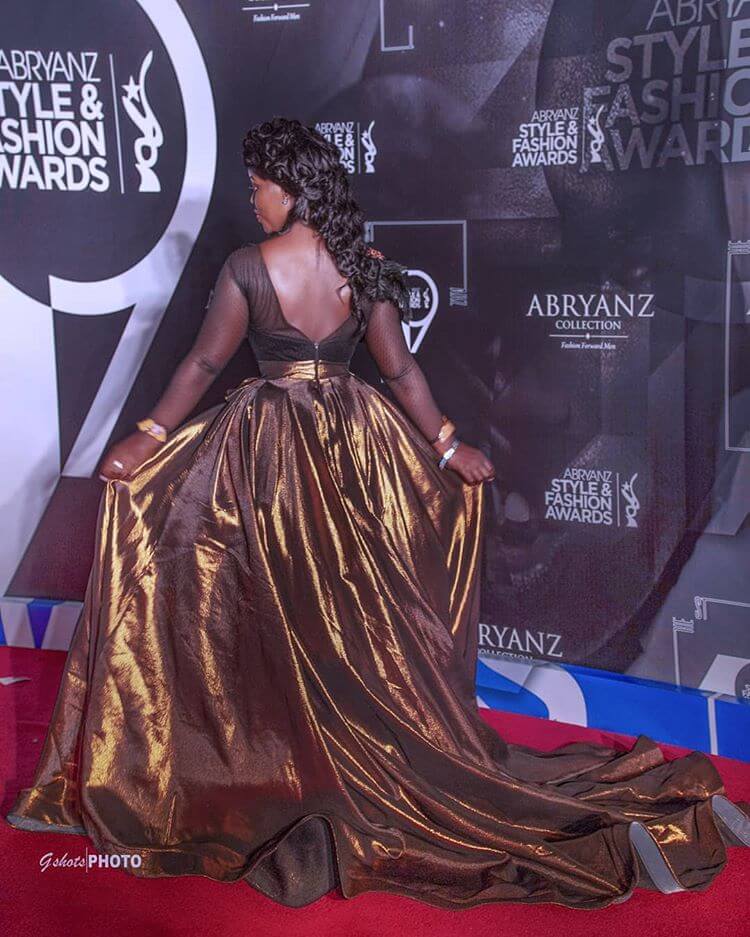 On closer inspection, you'll notice that Nakazibwe's stunning gown is stitched with love by Anita Beryl.
She lifted her glamorous Friday look with a hairstyle from Freddie's Parlour and added a touch of glamour to her face with make-up from Max Sugar.
Ready to shop Faridah Nakazibwe's look? Well, this dress is still available for purchase at Anita Beryl's stores. You can also contact Beryl Qouture on Instagram for orders and inquiry.