John Blaq breaks silence on circulating rumours about a 10-year travel ban placed on him by the US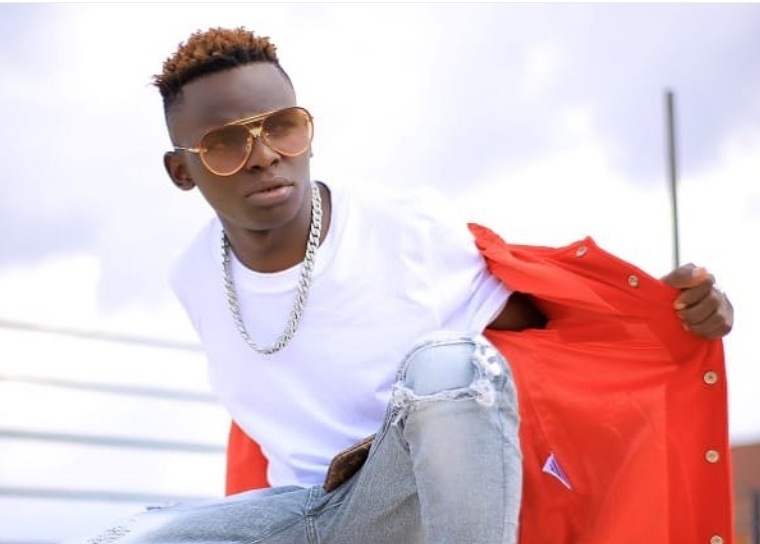 Yesterday, Flash Uganda Media reported that the US had imposed a 10-year travel ban on Ugandan hip hop and afro-beat singer John Blaq (real names John Kashada).
According to media reports, the reasons for this travel ban were said to have arisen from John Blaq lying about his legitimate intentions as to why he wanted to travel to the U.S. in the Visa application.
Speaking to Spark TV, singer John Blaq opposed these allegations, saying that everything said was wrong. The real reason was that managers did not meet his standards and that he was not banned, as many says.
I was not banned to travel to America. I can travel any time I want, but the promoters refused to comply with my standards, but once they accept to do whatever my management wants, I will go. I've got to travel to America for a show shortly before the end of the year.

Blaq opens up
John said that he can't fail to sing for his fans because he was born to sing and that he did a lot of things out of music, including a smile on his face.

You know me because I was singing. If I can't sing, that means I don't know what I want to do. John Blaq is a singer. I was born to sing. Am doing it all because I'm singing.

John
He added;
The smile on my face is that I sing so I get money from singing, you know, so I can't refuse to sing for people who have paid for it.

Blaq
Ebyalagirwa hit-maker John Blaq said that there are things that management must agree on before the artist goes on to perform, and so he confirms that many other potential promoters are coming on board.
There are things that need to be agreed upon by the management, so those promoters who wanted to take me did not agree with us, and we also did not agree with them. So they couldn't take me, but a lot of other promoters are coming on board, and if they meet our standards, we're going to go.

John Blaq
Lastly, to those who think John Blaq has never stepped in the aeroplane, he's got something for you.
I've been to America before at UNA, not because I haven't been there. I've sung for people there, and they appreciate it, so my American fans are waiting for me any time, I'm going to be in your town.

John Blaq confirms