Let's get into this week's 2021 BET Awards fashion tea: from Cardi B revealing her second pregnancy to the City Girls' fashion miss (still love you, JT and Caresha) to Saweetie's ruby and bejewelled gown.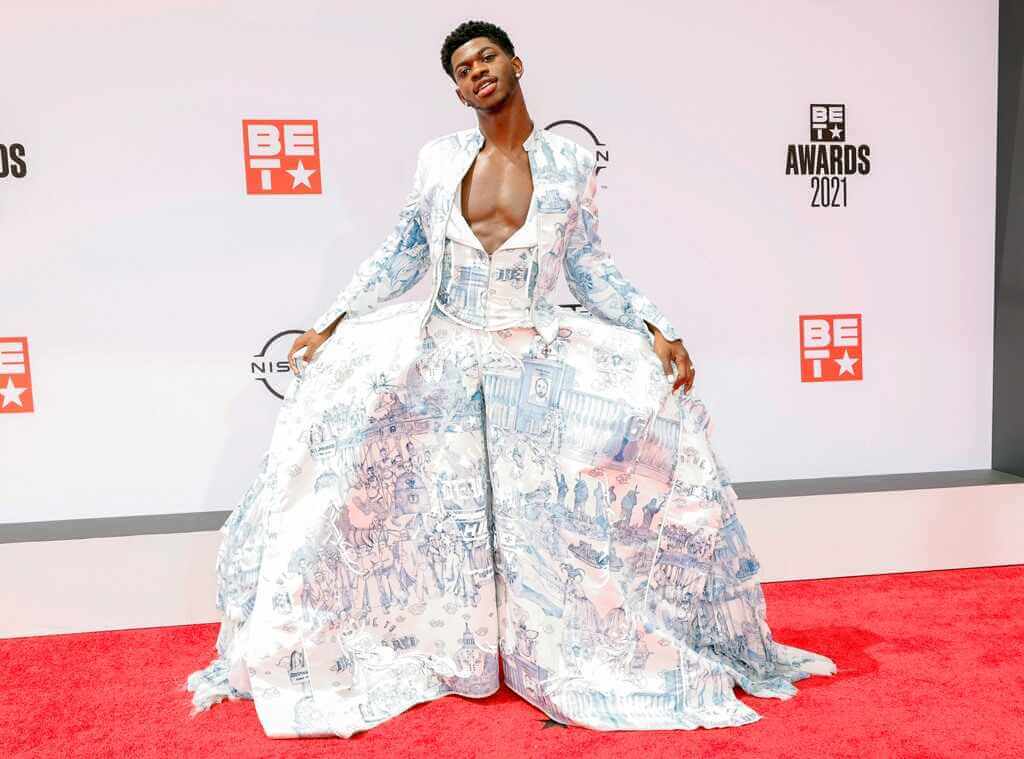 KAMPALA | LIFESTYLE UGANDA — There's an Internet buzz right now centred around the BET Awards 2021, and this fashion recap is brought to you by Makeup Store Uganda, a cosmetics shop in Kampala, selling original European makeup products.
Cardi B revealed her second pregnancy in Dolce & Gabbana, City Girls' fashion miss (we still adore JT and Caresha), and Saweetie's ruby gown with bejewelled details, let's talk about the 2021 BET Awards fashion this week.
And of course, we cannot forget Lil Nas X's awesome outfits and Zendaya's historic Versace.
#1. Lil Nas X multiple outfits
During the 2021 BET Awards, Lil Nas X made a fashion statement with not one, but two statement outfits, and while he is known for dropping jaws with his amazing fashion, he made sure that all eyes were on him.
As Lil Nas X made his way down the red carpet, he stepped out in a gown designed by Andrea Grossi, with plunging necklines, corset-like bodices, and dramatically saggy bottom half.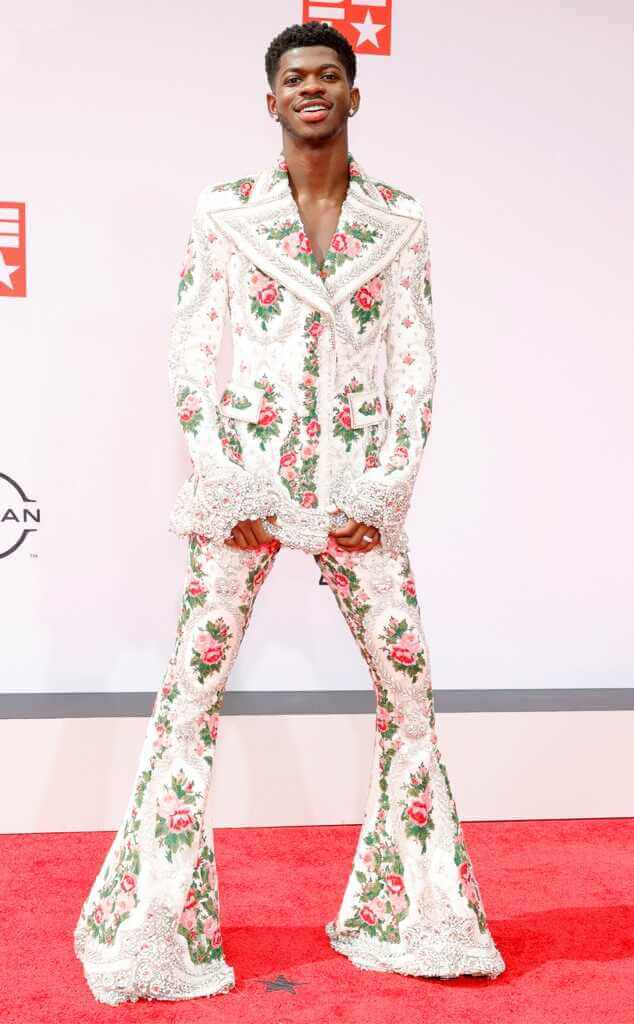 He completed his ensemble with a matching blazer and dainty jewellery pieces to offer a stylish look. As for the spectacular piece, it featured a unique print around the design.
#2. Cardi B's baby bump in Dolce & Gabbana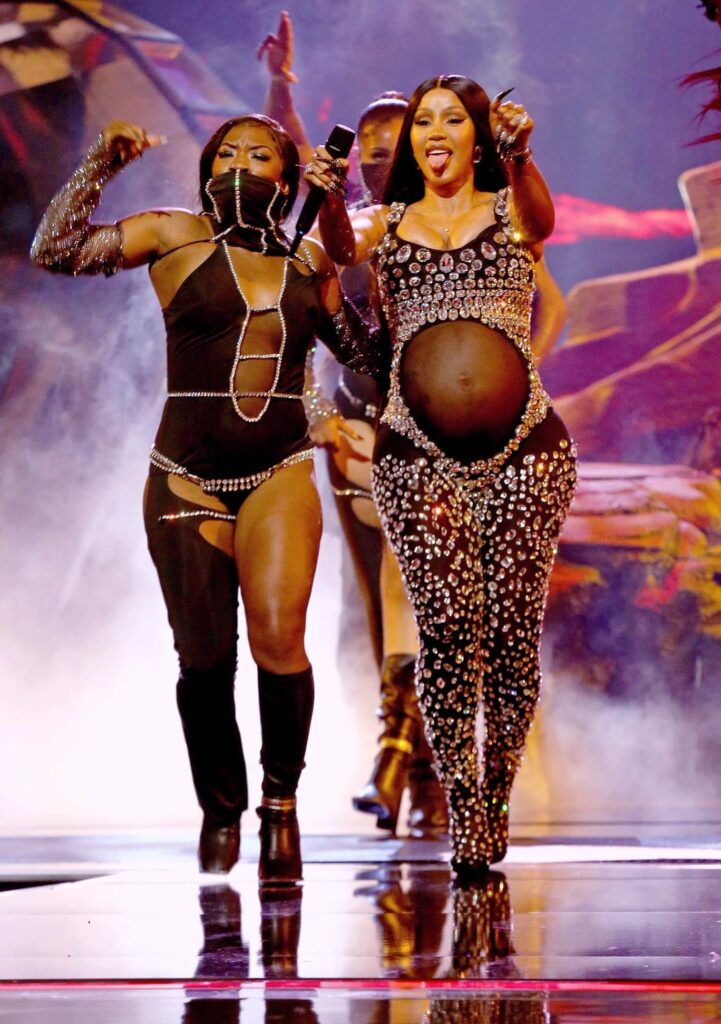 In a bedazzled mesh sequin bodysuit by Dolce & Gabbana, Cardi B, who was nominated for five BET Awards, joined husband Offset and the group Migos on stage to perform the new single "Type Sh*t."
She completed the look with inches dripping from her back and a radiant pregnancy glow.
#3. Saweetie's second Dolce & Gabbana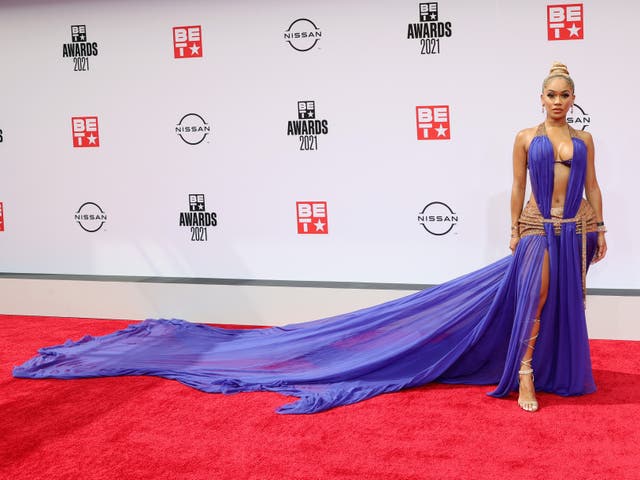 At the BET Awards, Saweetie had a difficult time reaching the stage as she strolled slowly. When she finally made it, the elegant rapper apologized for her stilted approach.
"This dress is pretty heavy," Saweetie explained.
It was Saweetie's second Dolce & Gabbana ensemble of the night, and she hit the red carpet wearing a vintage D&G gown, similar to the one Naomi Campbell wore on the runway in 2005.
#4. Latto in sky-high platform heels
Rapper Latto (formerly known as Mulatto) wore a high platform shoe on the red carpet for the BET Awards.
With her red-orange gown and long gloves, Lotto gave us Jessica Rabbit vibes. Her hair was done by Lace Assassin, and her makeup by David Velasquez.
#5. City Girls taking fashion risks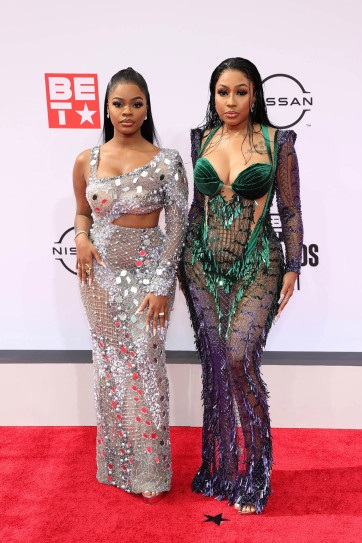 I respect the City Girls for taking fashion risks, and it's OK to fail at those attempts, especially when you have a style history as impeccable as JT and Caresha.
There was a big stir on the Internet about the Miami duo's BET Awards looks already before the show started.
Later, JT and Caresha showed off their body and dance moves in black and orange two-piece sets for their Twerkulator performance, and it was amazing.
#6. Taraji P. Henson the iconic Black women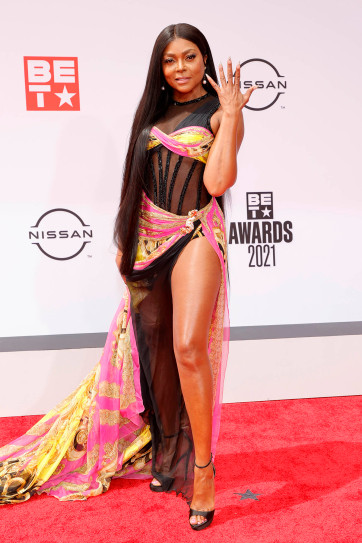 We were treated to fashion, hunty and tributes to iconic Black women, all provided by BET awards host Taraji P. Henson.
There were plenty of inspirations for Taraji's glam squad, including Tina Turner, Erykah Badu, and Betty Boop (a Black woman who influenced her).
The actress channelled Erykah Badu during a segment with Method Man giving us a taste of that Badu flavor we love and at another point in the episode, she introduced the series The City Girls with a history lesson.
#7. Zendaya pays tribute to Beyonce
As usual, American actress Zendaya owned the red carpet, wearing vintage Versace that resembled the one Beyonce wore when she performed at the BET Awards in 2003.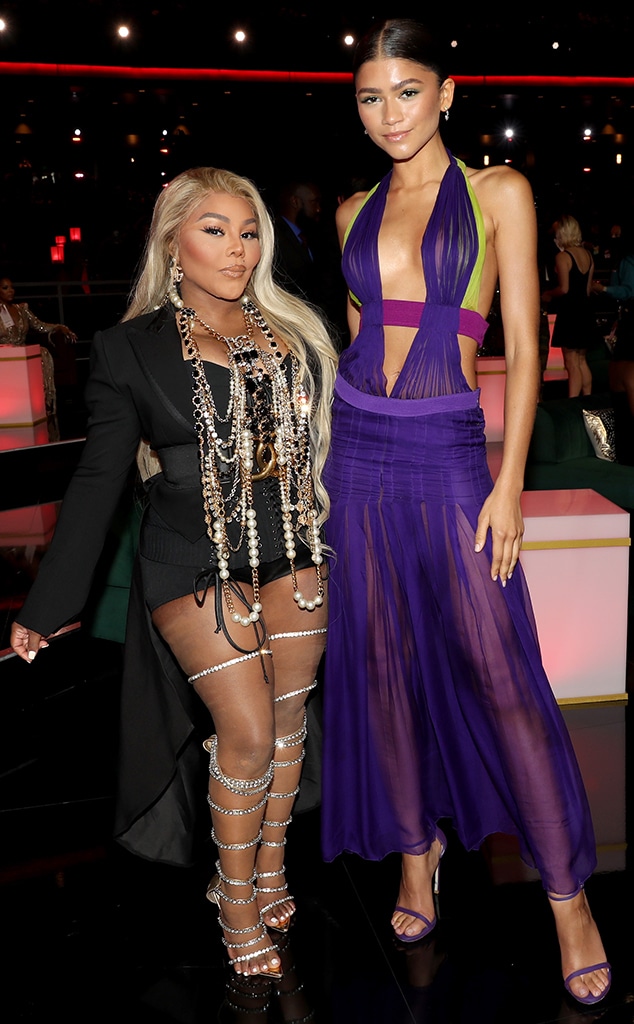 In a dress similar to Beyonce's iconic dress, Zendaya owned the red carpet, as she typically does.
#8. Ashanti wears Julien Macdonald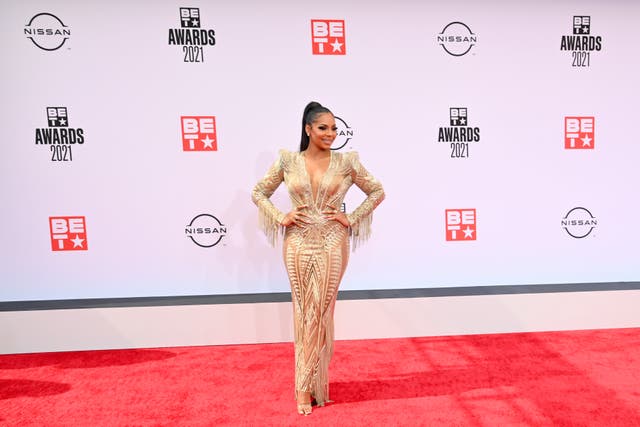 Singer-songwriter Ashanti stunned fans by wearing a plunging neckline and shoulder pad accents accompanied by tasselled sleeves in a sheer Julien Macdonald dress at the 2021 BET Awards red carpet.
#9. Megan Thee Stallion in a Gaultier dress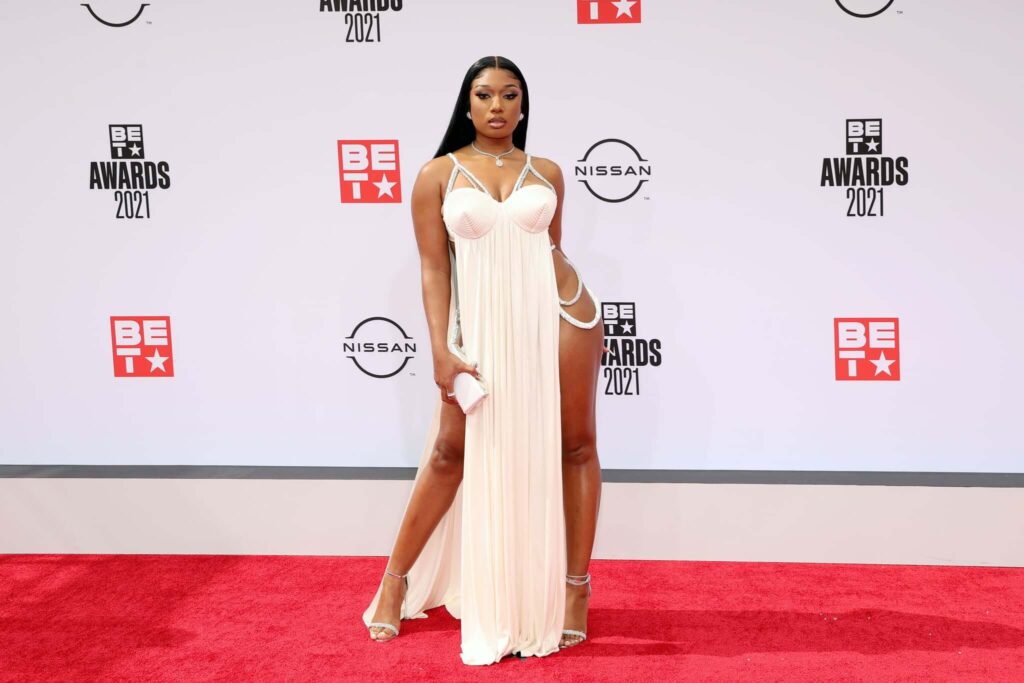 "Savage" rapper Megan Thee Stallion attended in a statement-making ensemble. She donned a Jean Paul Gaultier dress for the 2021 BET Awards on June 27 in Los Angeles.
There were two extreme slits on each side, as well as straps on the thighs and straps at the top adorned with glittering crystals. The dress included a cone bra bustier similar to the one Gaultier created for Madonna.
She accessorized the look with diamond earrings, rings, a necklace, and a white clutch.