Buzz Teenz Awards organisers are inviting nominations for the 2021 ceremony, to be held on December 19th.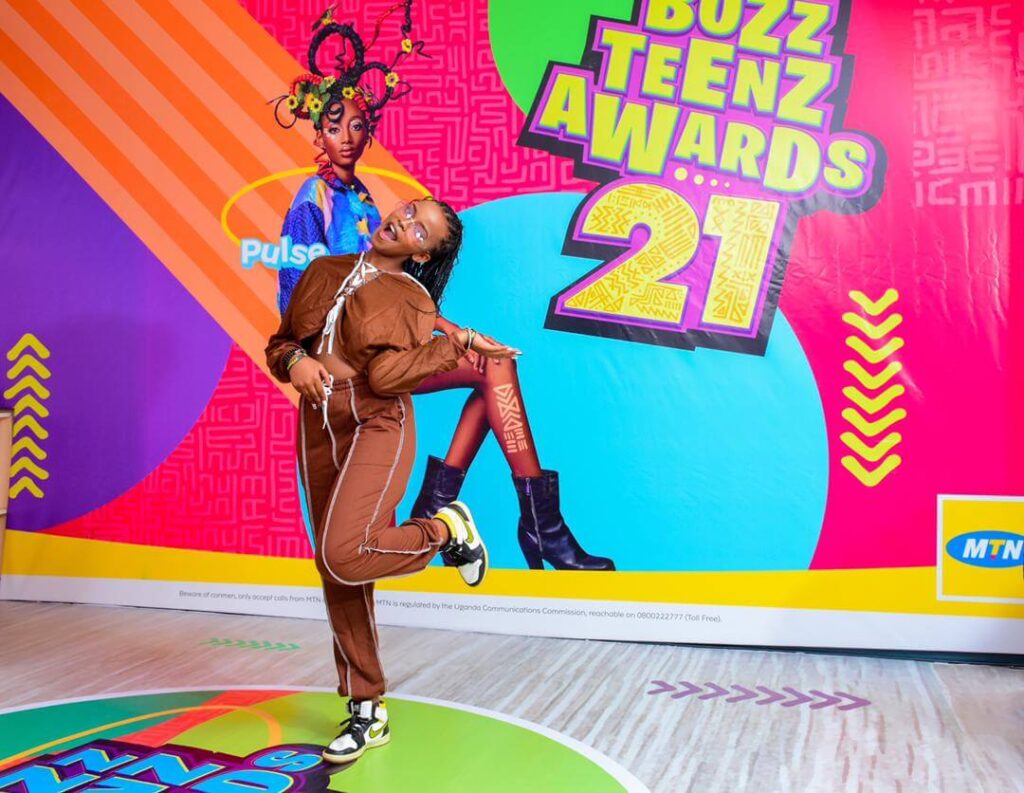 KAMPALA | LIFESTYLE UGANDA (https://lifestyleuganda.com/) — In preparation for the annual Buzz Teenz Awards on December 19th, organisers are accepting nominations for the 2021 event.
A list of 20 categories has been released by Buzz Events, the organizers of the awards.
Nominations for the Buzz Teenz Awards 2021 are now open.
Check out Crysto Panda's 8 nominations at the Buzz Teenz Awards 2020.
Find out how to purchase MTN Uganda shares at UGX 200 each in our article right here.
Also, see our answers to 11 questions about MTN Uganda Mobile Money.
The organizers of the awards, Buzz Events, have announced the categories for the Buzz Teenz Awards 2021, kicking off the nomination process.
BTA, supported by MTN Pulse, remains dedicated to being a voice for Uganda's youth, and voting and nominations are only open to youth under the age of 20.
The Buzz Teenz Awards are a platform for teenagers to celebrate their peers, idols, and businesses that influence them positively along with rich entertainment value.
You can now submit your nominations for the Buzz Teenz Awards 2021 on www.vote.buzzteenz.com until the 19th of November.
In each category, the four most nominated individuals/entities will be announced on the 19th of Nov to move on to the voting phase. Voting will begin on 20th Nov leading to a grand finale on 19th December.
There are a total of 20 categories in this year's edition, including some notable new ones.
NXT Big Thing
The purpose of this category is to shine a light on talents who have not yet broken out but are already recognized by their peers. It is different from the "break out star" category.
"NXT Big Thing" is someone who has traction but is waiting for their big break.
TikToker
In this digital age, we cannot ignore the growth of apps like TikTok and teenage content creators who have built massive audiences.
There has already been some debate about which 'TikToker' is the hottest, so what better way to settle this argument than to let the BTA decide.
TikTok Sound
TikTok has once again been a major force with music during the pandemic, and several artists have given us unique challenges to their sound.
Now it's your turn to nominate which TikTok song challenge rocked for you.
There will be a live broadcast of the Buzz Teenz Award 2021 winners at 2 pm on Magic 1 TV and on social media via Buzz Teenz Facebook page and MTN Uganda YouTube channel on Sunday, 19th December.
A list of Buzz Teenz Awards 2021 categories can be found below.
Teenz Artist of the Year
Teenz Male Artist
Teenz Female Artist
Teenz Hottest Song Writer
Teenz Next Big Thing
Teenz Breakout Artist
Teenz Song of the Year
Teenz Flyest Video
Teenz Hottest Collabo
Teenz Gospel Song
Teenz Hottest TikToker
Teenz Hottest Radio Station
Teenz Hottest Radio Program
Teenz TV Station
Teenz Hottest TV Personality
Teenz TV Show
Teenz Fashion Star
Teenz Hottest DJ
Teenz Hottest Audio Producer
Teenz TikTok Sound of the year
Teenz Cultural Icon By Reach A Hand Uganda
This article is supported by Makeup Store Uganda, a Cosmetics Store in Kampala with original makeup products from Europe. They are located at Equatorial shopping mall, level 2 shop no 272, and you may contact them via WhatsApp at +256793851784 or by phone at +256789436581.