By dialling *165*65#, you can open a Securities Central Depository (SCD) account and then apply for MTN Uganda shares from the comfort of your home.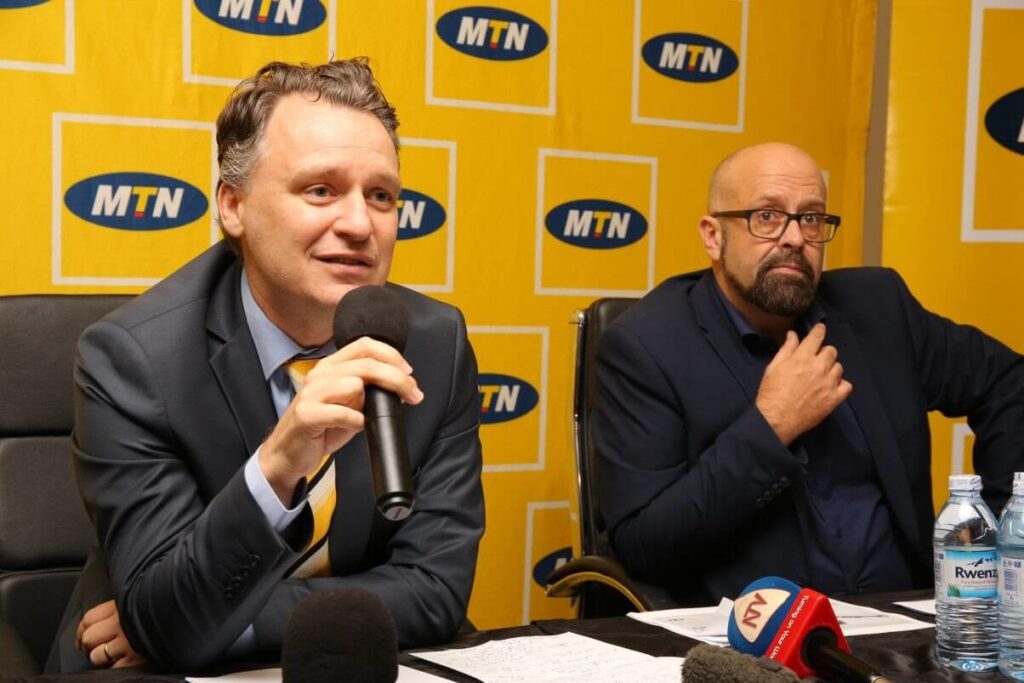 KAMPALA | LIFESTYLE UGANDA ( https://lifestyleuganda.com/) — 20% of MTN Group shares were floated to the Uganda Stock Exchange. The shares offered at the Initial Public Offering – IPO amount to 4,477,808,848 representing 20% of the total ordinary shares.
20% of MTN Group shares were floated to the Uganda Stock Exchange.
Here are instructions for buying MTN Uganda shares, each goes for UGX 200
A first-of-its-kind m-IPO allows Ugandans to purchase shares using their phones.
Listing and trading of MTN shares on USE will take place at 12:00 pm on 6th December 2021.
Check out MTN Uganda Mobile Money answers to 11 frequently asked questions.
In a statement, the company states that the proposal "aims to facilitate the broadest possible shareholder base by allowing Ugandan retail investors to apply for offer shares".
Today, the telecom giants released information about how the public can buy MTN Uganda shares. Now that the Initial Public Offer (IPO) has officially opened to the public, it is official that every Ugandan can own shares in the company.
In total, 4,477,808,848 ordinary shares are being offered to the public by MTN Uganda at a price of UGX 200 per share.
The minimum number of shares a subscriber can own is 500, allowing them to pass from being a member to an owner of MTN Uganda.
These shares can be applied for through USSD, mobile apps, and other channels.
The easiest way to obtain MTN Uganda shares is by calling *165*65# to open a Securities Central Depository account (SCD) and then applying for shares.
It is also possible to obtain MTN shares by submitting paper applications through a licensed stockbroker.
Wim Vanhelleputte, Chief Executive Officer at MTN Uganda, said that Ugandan investors would be given priority in cases where there is more demand than shares available.
He explained that they would receive a guaranteed share totalling UGX 5 million along with the full number of bonus shares they are entitled to.
"They will receive guaranteed shares up to UGX 5 million with a full number of bonus shares that they are entitled to," he said.
If a selected applicant is not successful or part of the applicant's request is not granted, the payments will be refunded by the same channel, free of charge.
The MTN CEO emphasized that the company has now become the first telecom company in Uganda to make its IPO available to the public.
According to him, the offering will last six weeks until November 22 and by the end of that period, the company will have sold UGX 4.5 billion worth of shares.
When will the MTN shares offer begin and end?
The offer for MTN shares opened on the 11th of October 2021 at 10:00 am and closes at 4:00 pm on the 22nd of November 2021.
The allocation of shares will be made at 4:00 pm on the 3rd of December 2021.
MTN Shares: How do you apply?
It is the first-ever m-IPO where Ugandans can apply for their shares via their MTN mobile phones from the comfort of their homes.
To open an SCD account and apply for MTN shares, simply dial the USSD code *165*65#.
You can open an SCD account and apply for MTN shares through the MyMTN app.
USSD and My MTN app applications are free of charge.
Use the USE Easy-Portal to apply for MTN shares at www.scd.use.or.ug.
You can apply for MTN shares on paper through a licensed stockbroker.
For details about the prospectus and terms and conditions, visit mtn.co.ug/investors.