MTN Uganda, the country's biggest telecoms company, on Monday, set the price of its initial public offering at UGX 200 ($0.0558) per share.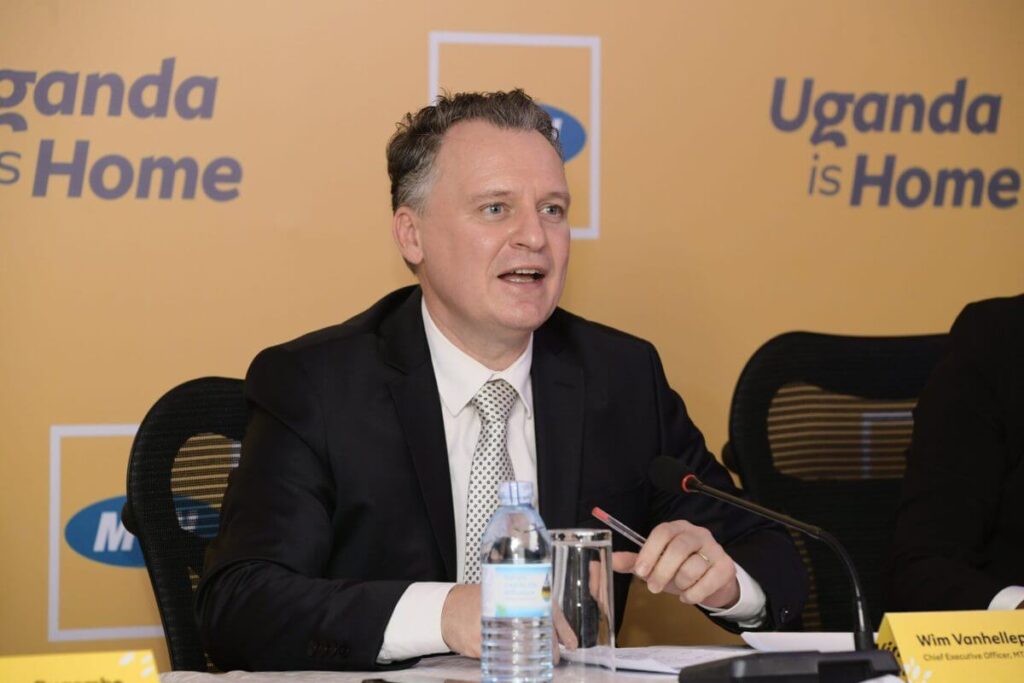 KAMPALA | LIFESTYLE UGANDA ( https://lifestyleuganda.com/) — The country's largest telecoms operator, MTN Uganda, announced on Monday that it set the price for its IPO at 200 Ugandan shillings ($0.0558) per share.
MTN Uganda has set a price of UGX 200 per share.
Here are 11 frequently asked questions concerning MTN Mobile money.
Check out Africell Uganda exiting the telecom market in response to fierce competition.
Wim Vanhelleputte, MTN Uganda's Chief Executive Officer, said that the IPO marks another step towards the goal of catching the attention of the entire Ugandan population.
"With this IPO we are one step closer to achieving our objective of being owned by the entire Ugandan population," said MTN Uganda Chief Executive Officer Wim Vanhelleputte.
"Our mIPO initiative is the first paper-free IPO platform aimed at retail investors in Uganda, in partnership with the Uganda Securities Exchange (USE), and will help position Uganda at the forefront of digitising the capital markets in Africa," Vanhelleputte said.
Vanhelleputte said the company is offering 20% of its shares to the public. The total number of shares being offered is 4.5 billion.
According to Yolanda Cuba, VP of MTN Southern and East Africa, through the IPO Ugandans will have the chance to participate in the ownership of their country's leading mobile operator, therefore improving the country's capital markets.
She noted that today's offering is very much in line with Ambition 2025's strategic intent to provide digital solutions for Africa's advancement.
"We are very clearly aligned with our Ambition 2025 strategic intent to lead digital solutions for the advancement of Africa," she said.
Retail investors will be able to subscribe for IPOs through a unique digital channel: the m-IPO portal, accessible through USSD and via the MyMTN App.
Last week, the company, which has 15 million subscribers and offers mobile money financial services, received approval from regulators to sell 20% of its shares.
With a smaller competitor, Africell, exiting the market, MTN Uganda is in a better position to gain subscribers. It competes mainly with the Indian firm Bharti Airtel.
Uganda has been home to MTN since 1998 when the company acquired a license for 20 years of operations.
In June 2020, it was granted a 12-year renewal of its licence with a $100 million payment, one of the conditions for an extension being a listing of at least 20% of its equity on the stock exchange within two years.
In 2020, MTN Uganda's revenues amounted to 1.9 trillion Uganda shillings, a 9.3 per cent increase from the prior year.
With the launch of MTN Uganda's IPO, it will be the country's biggest IPO after UMEME's in 2016, and the company's shares will give a major boost to Uganda Stock Exchange (USE), which has about 38,000 investors trading some 17 stocks.
Keith Kalyegira, CEO of Uganda's Capital Markets Authority, said last week that the IPO will raise almost twice as much as the capital market has raised since it began.
Uganda Securities Exchange says it has raised $623 million since 1998.