MTN Uganda announced plans to float 20% of its shares on the Uganda Securities Exchange, leading to a record IPO for Uganda since Umeme Ltd. raised about $66 million in 2012.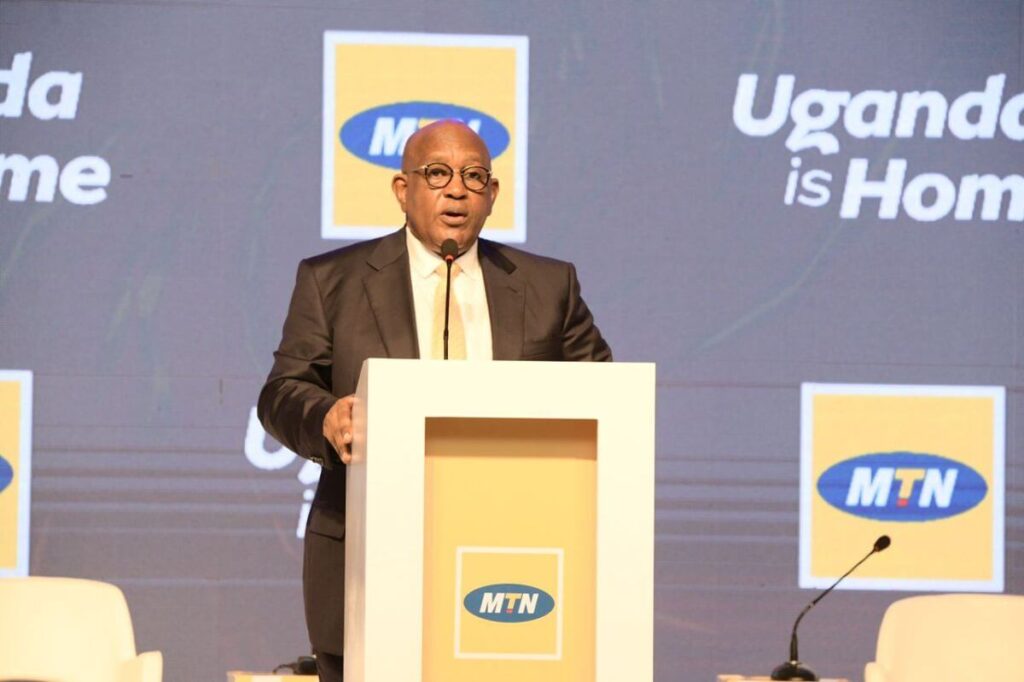 KAMPALA | LIFESTYLE UGANDA ( https://lifestyleuganda.com/) — MTN Uganda has announced plans to float 20% of its shares on the Uganda Securities Exchange. The IPO, the first in the country since 2016, will be the biggest in the country since Umeme Ltd. raised $66 million by selling shares in 2012.
MTN Uganda to offer a 20% stake in an initial public offering.
MTN Uganda contributes about UGX700 billion annually to the government treasury.
See also, MTN Uganda lowers Mobile Money withdrawal rates.
Check out Shoprite's decision to pull out of Uganda and Madagascar.
Following the approval by the Capital Markets Authority and Uganda Securities Exchange, MTN Group will sell 20% of its shareholding in MTN Uganda to the public. MTN Group owns 96% of MTN Uganda.
By listing the company, the Group is nearing its strategic priority to create shared value, which includes ensuring broad-based ownership in its operating subsidiaries. The listing is also in compliance with the NTO's licensing requirements, which stipulate its listing by end-June 2022.
Charles Mbire, MTN Uganda Chairman of the Board of Directors, said, "The intention to float is an important step towards our goal of listing on the USE."
"The intention to float announcement is a major step towards delivering on our plan to list on the USE," said Charles Mbire, Chairperson of the Board of Directors, MTN Uganda.
MTN Group Vice President for Southern and East Africa Yolanda Cuba called the planned listing a significant milestone: "MTN has been accepted as the nation's operator for 23 years. We are repaid by inviting Ugandans to share in the success we have built together."
Bloomberg reports that MTN plans to invest $281 million in three years to expand its coverage in the East African nation. MTN recently listed units in Nigeria, Ghana and Rwanda, which to some extent took place through pressure from the local government and regulators.
As part of a multi-billion dollar settlement, the company was required to create a Lagos-listed entity to manage the complicated process of disconnecting customers without proper documentation.
In the current financial situation, MTN is making a significant cut back with a focus on African telecom and mobile banking services.
As part of an upcoming initial public offering of IHS Holding Ltd., the Johannesburg-based carrier will reduce its stake in the pan-African towers company. MTN abandoned its business in Syria and is looking to sell its units in Afghanistan and Yemen.
MTN Uganda has prioritized expanding its rural coverage over the years, covering 97% of the country's population with over 6,000km of fiber connectivity that connects more than 15 million subscribers both within Uganda and abroad.
As of March 2021, mobile penetration in Uganda grew from 0.27% to 67%, testifying to MTN's contribution to democratising mobile telephony.
Likewise, MTN Mobile Money (MoMo) has revolutionized the financial landscape. Since 2009, when MoMo was first launched in Uganda, formal financial inclusion has nearly doubled to 58%.
Over the past ten years, MTN Uganda has contributed an average of almost UGX 700 billion to the government treasury through taxes paid directly to the government and as a withholding agent for the government. This makes them the largest taxpayer in Uganda.