Africell Uganda announced on Tuesday that it would cease operations in Uganda due to competition from African telecom firms MTN and Bharti Airtel.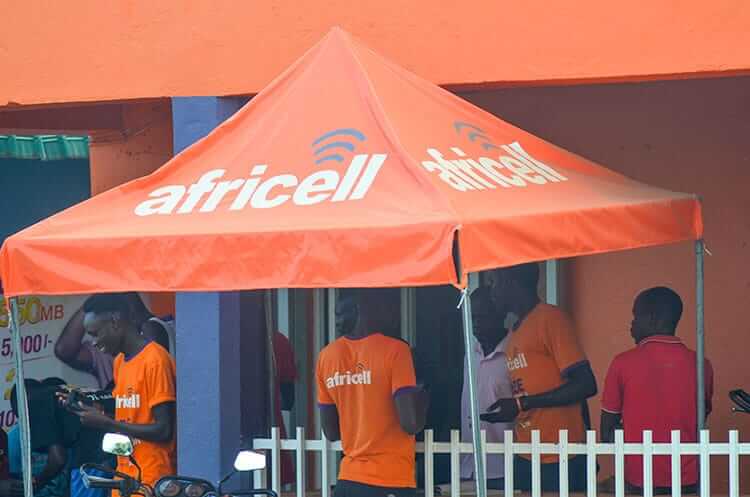 KAMPALA | LIFESTYLE UGANDA (https://lifestyleuganda.com/) — According to a statement issued Tuesday, Africell Uganda announced that the company would be ceasing operations in Uganda, where it faced competition from the local subsidiaries of African telecom firms MTN and Bharti Airtel.
After 7 years of operation, Africell is exiting the Ugandan market.
On its website, Africell states that it had 2.3 million subscribers in Uganda.
See also South Africa's Shoprite is leaving Uganda and Madagascar.
This article is supported by Makeup Store Uganda, a cosmetics store in Kampala.
Since acquiring the local operation of France's Orange in 2014, Africell became the 3rd largest mobile network operator in Uganda with operations in the Democratic Republic of Congo, Gambia and Sierra Leone.
However, it has struggled to expand against rivals such as South Africa's MTN with over ten million subscribers, and India's Bharti Airtel.
In a letter circulated to employees, the company announced that its services would end on October 7, this year. Workers will continue to be employed through November 30.
Africell Uganda says its vision was to lead in mobile services and have a positive impact on society's digital change. However, the management statement states that the stiff competition makes it difficult to meet its business objectives, hence the decision to leave.
"Africell UG will stop services on October 7, 2021, the decision is being made in the long term interest of the Ugandan telecom sector," the company announced.
"In Uganda – a country with a mature and competitive telecom sector – we believe that the opportunity to achieve this impact is increasingly limited. We have therefore taken the difficult decision to permanently end Africell UG's operations in Uganda," the statement says.
The firm's website reported that Africell had 2.3 million subscribers in Uganda.
In Africa, it has 12 million users, with plans to start operations in Angola by the end of this year, Sam Williams, the firm's communications director told Reuters.
Lebanon's Africell Holdings entered the Ugandan market in 2014 through the acquisition of Orange Uganda. The company is mostly recognized for its affordable internet plans and reasonably stable network.
Matia Kasaija, Minister for Finance, Planning, and Economic Development said it is regrettable that foreign companies are leaving the Ugandan market at this time, and advises distressed companies to seek government advice or assistance before trying to walk away from Uganda.
According to him, companies that quit during economic hardships lose their credibility as partners in economic development.
In addition to Uganda, Kasaija says other countries are facing a difficult operating environment, and the Ugandan Communications Commission had rated Africell as the top provider of service delivery last year.
Africell Uganda was reported to be indebted to the tune of 250 billion shillings in 2019, and it suffered a loss of over 1.5 trillion shillings. Some of the debt was inherited from Orange when it purchased the company.
As part of an effort to stabilize the company, Ziad Daoud was appointed Chief Executive. In March 2021, he resigned to be replaced by Houssam Jaber.
A memo sent to the staff states that from now on, new customers will no longer be accepted while existing ones can migrate to other networks during the remaining period.
Earlier, Shoprite Holdings SHPJ.J, South Africa's largest grocery retailer, said it hoped to dispose of its assets in Madagascar and Uganda this year.
Also in August, Smart Telecom announced that it is leaving the country because it was not able to achieve its business goals.