Sprout Africa, the organizers of Tugende Mu Kikadde have cancelled the event amid coronavirus concerns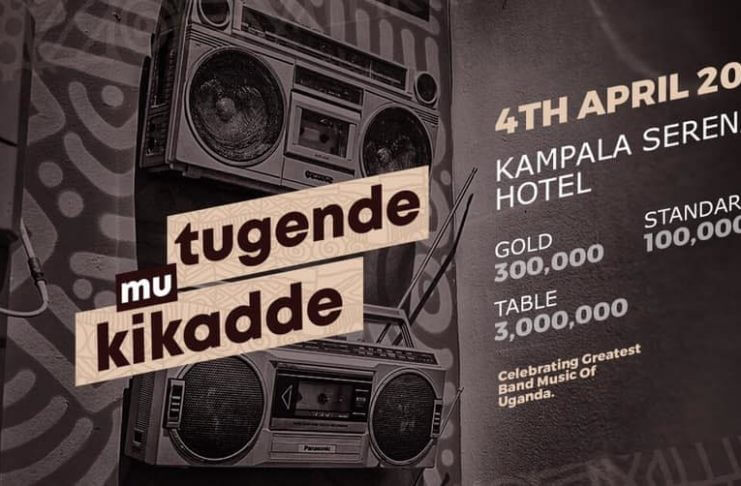 The Tugende Mu Kikadde show that was scheduled for 4 April has been cancelled and postponed to an unknown date due to coronavirus concerns that have spread the deadly virus to almost all of Uganda's neighbouring countries.
The decision "was been taken as a precautionary measure to protect the lives of many loyal customers and performers, sponsors and the country as a whole as coronavirus continues to spread to other countries," according to an official release from Sprout Africa management.
''This was a difficult but necessary decision, and we are sure that you share both our disappointment and our understanding of why we had to postpone the event to such a decision''

Tweet
The official announcement did not mention a new date when the Tugende Mu Kikadde 2020 will take place but stressed that they are looking to announce a further date for this concert to take place in case the coronavirus is tackled.
It's not just Tugende Mu Kikadde that has been cancelled and postponed, but the football and fashion calendar have been in flux in the changing coronavirus situation.
Ralph Lauren announced this week that it had, as a precautionary measure, cancelled its fall' 20 runway event in New York scheduled for late April.
Gucci and Giorgio Armani also decided this week not to hold its 2021 cruise show, scheduled to be held in San Francisco in May.
And fashion weeks planned throughout Asia, in Shanghai, Tokyo and Seoul, were either cancelled or postponed due to the virus.
Globally, as of March 9, the confirmed cases of coronavirus reached 113,702 and the death toll stood at 4,012.
The majority of confirmed cases and deaths from the virus are in China, where the outbreak was first reported.
Italy possesses the most confirmed cases of coronavirus outside Asia. The virus spread across all of the country's 20 regions. There are more than 10,140 confirmed cases, and on Tuesday the death toll sprang to 630.
By 17 March, Uganda's closest neighbouring countries, including Somalia, Kenya, Tanzania, Rwanda and Sudan, have already reported coronavirus cases.
Suggest an edit? WhatsApp +256781873083