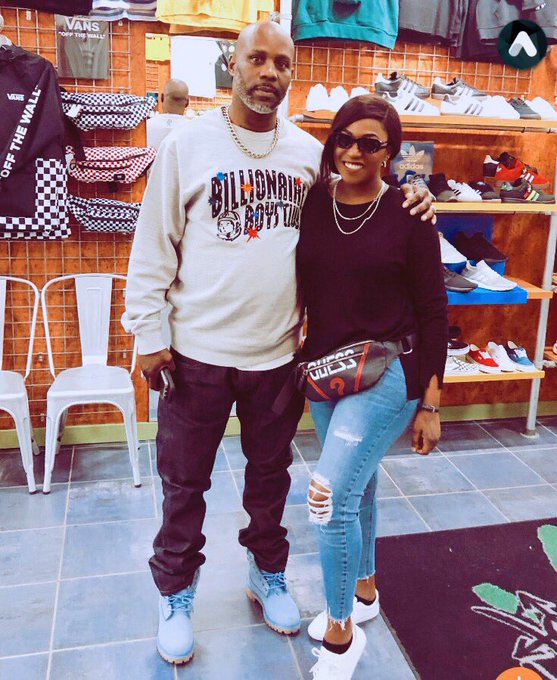 Ugandan star Irene Ntale meets American rapper Earl Simmons, known professionally as DMX
Irene Ntale is back in the news after meeting US rapper DMX nearly three months after becoming the first Ugandan artist to sign an agreement with the African arm of the Universal Music Group.
Ntale has been on Twitter's hot seat all day, responding to comments from frustrated and die-hard fans after meeting the legendary US rapper DMX.
Irene Ntale is one of the outstanding talents that have dominated the Ugandan stage over the past few years.
She began singing at school and in the choir of the church where she also learned to play the guitar. Up until she went to Swangz Avenue, she used to perform at events, sing other artist songs.
At the beginning of 2019, after numerous visits to Lagos, Nigeria, it was rumoured that Ntale was negotiating a deal with Universal Music Group, Nigeria.
On 21 August 2019, she signed a record deal with Universal Music Group, Nigeria, making her the first Ugandan artist to be on the record label.
But despite all the above, the singer could not hide her excitement as she rushed to DMX and asked for a photo.
Irene Ntale, who is currently in Massachusetts, U.S, made rounds in an unknown store, did some shopping, and bumped on to DMX.
Ntale was super excited to meet the legendary American rapper and she's got a photo to prove it.
In her words, she captioned;
And Just like that I met DMX

Irene Ntale on Twitter
Irene Ntale seems to like how Ugandans welcomed the new milestone on Twitter.
After the photo went live on her Twitter page, she started to like tweets and answer some of the questions as shown here.
And Just like that I met DMX‼️‼️‼️‼️? pic.twitter.com/dLwDNjgyct

— Ntale (@Irenentale) November 8, 2019