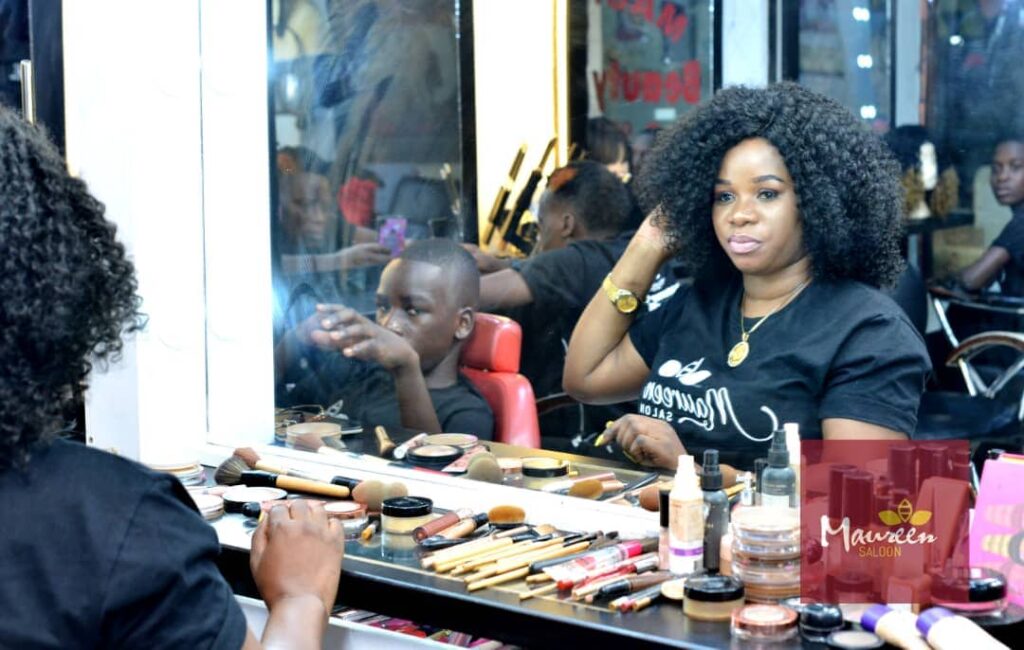 Hair Stylist Maureen Nambuusi of Maureen Salon UG Launches her own Website for beauty and Skincare
Abryanz Style and Fashion Award-winning hairstylist Maureen Nambuusi of Maureen Salon UG has recently launched a new Haircare, Makeup and Hair Retouch website and logo.
The website (https://www.maureensalonug.com/) needed to be high end and exude luxury to reflect the services that Maureen salon offers to its clients.
Overall, the Maureen Nambuusi salon website is modern, simple and elegant, which conveys its business message perfectly.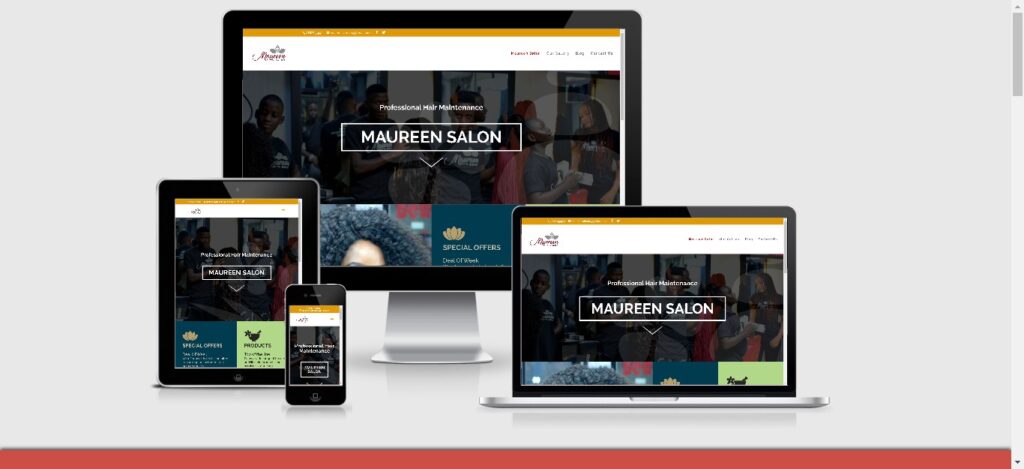 A large welcome banner on the homepage gives visitors a brief explanation as to who the Maureen salon is and what the service it offers. Directly below the big banner are four grid boxes that highlight the four services offered by the Maureen salon UG.
As a site user scrolls, they can read more about the hairstylist Maureen Nambuusi, her story and available discounts plus weekly offers.
In addition, there is a gallery featuring all of her work as well as a blog to provide information and free tips on hair care.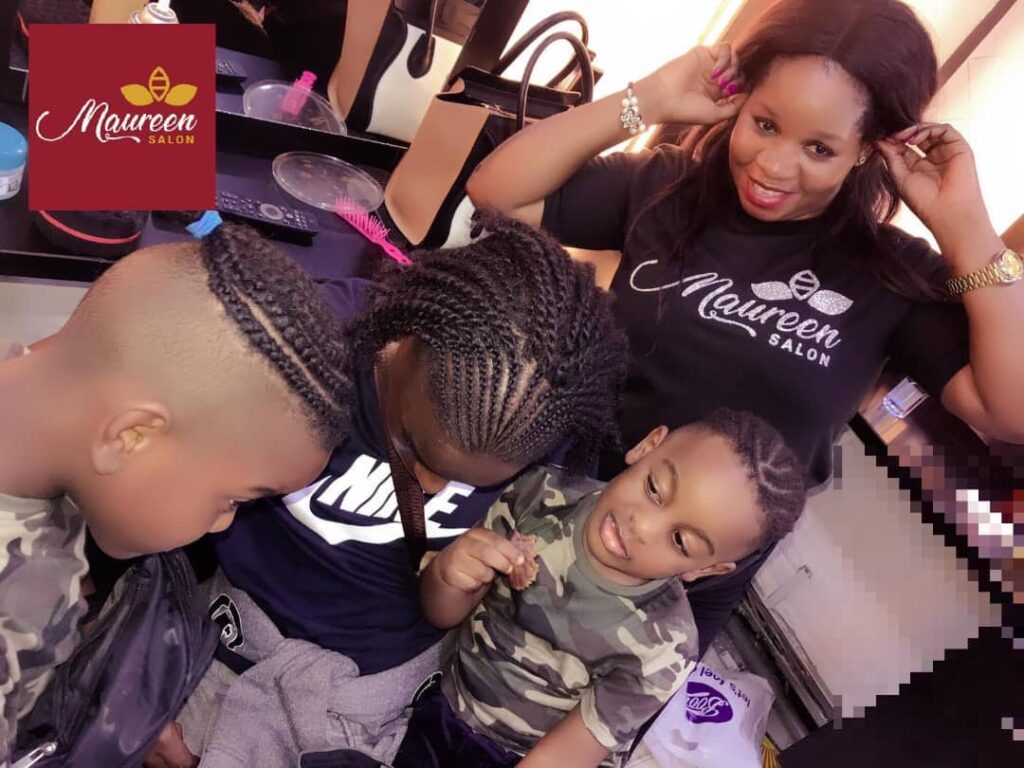 Visitors to the site can even inquire about the services of Maureen Salon by using the contact form on the site, which creates a simple user experience.
Throughout the website, it includes direct contacts for customers to make bookings online with ease.
This makes it easy for site visitors to navigate and see the different types of services that Maureen Salon UG can offer. A simple colour scheme adds to modern aesthetics and does not distract from the business message.
More about Maureen Nambuusi
Maureen Nambuusi of Maureen Salon UG is a 2017 Abryanz Style and Fashion hairstylist living in Kampala, Uganda.
Her passion for beauty and skincare started at a very young age, making Bantu knots for her mother and her big sister. Later she enrolled at the YMCA Kampala with a dream of working for notable figures in Uganda.
Her journey in the beauty industry began with Desire Luzinda and Sharon O since they were her friends. It was there that they introduced their networks, and their dreams of working with celebrities came to light.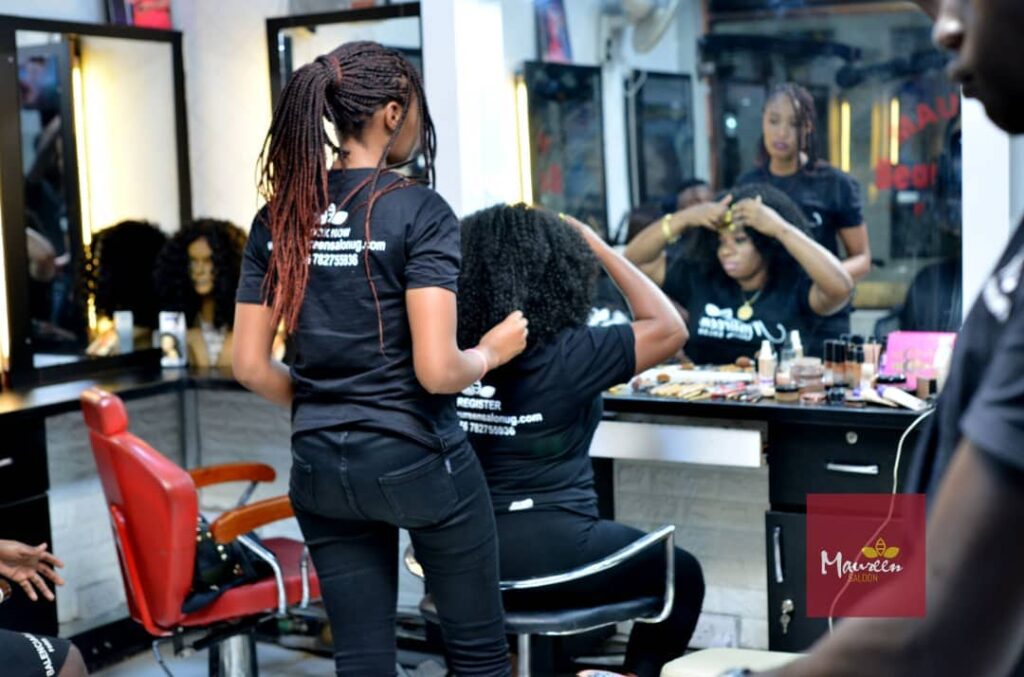 Now, Maureen offers over 10 years of beauty and skincare experience where she has been able to perfect her beauty techniques by working with women of all ethnicities, ages, and individual personal styles whilst maintaining the highest quality of work.
Whether you're a bride-to-be or just having a special upcoming event, let Maureen Salon UG help you create the best version of your own.