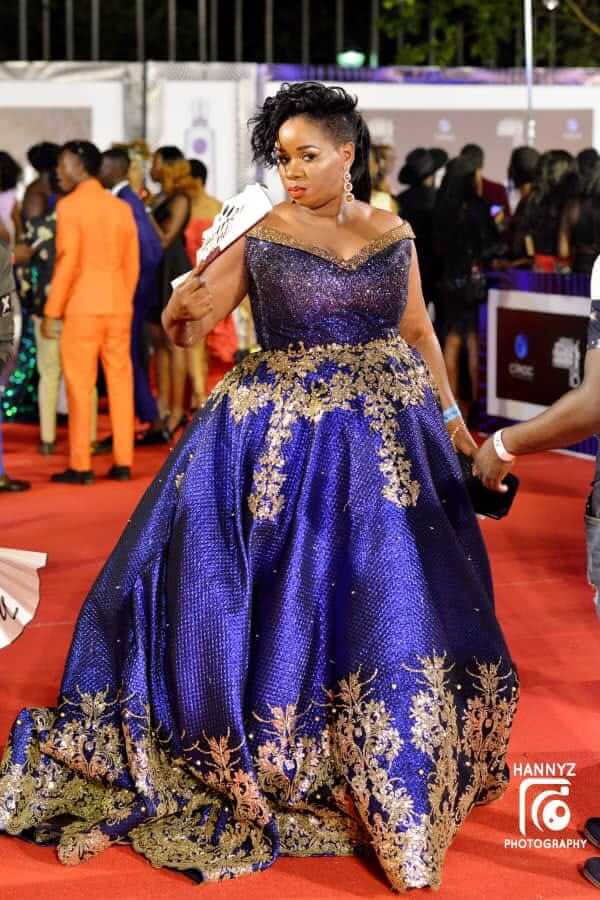 A Day in the Life of Hair stylist Nambuusi Maureen – Hair stylists is specialized in hair treatment and styling.
Their responsibilities include cleaning, cutting and coloring hair, recommending hair care and hair styling products for customers and building long – term relationships with customers to ensure return visits.
2017 Abryanz Style and Fashion Award – winning hair stylist Nambuusi Maureen talked to Lifestyleug about what makes celebrity hairstyles so fabulous.
She also offered some insider tips for people who wanted to create a personal celebrity look.
Maureen's celebrity clientele spans the TV, music, radio, and individuals. Her artistry includes work with Desire Luzinda, Sharon O, Leilah Kayondo, Hellen Lukoma, Baby Gloria, Nina Roz, Winnie Nwagi, just to name a few.
How did you learn hair styling?

MAUREEN: I started when I was still young, doing Bantu knots for my mother and my big sister. Later I enrolled for more skills at YMCA.
How did you start working with celebrities?

MAUREEN: I started with Desire Luzinda and Sharon O, since they were my friends, they introduced me to their networks later.
Which celebrities have you personally worked with?

MAUREEN: I have worked with a number of celebrities including Desire Luzinda, Sharon O, Leilah Kayondo, Hellen Lukoma, Baby Gloria, Nina Roz, Winnie Nwagi, Betty Nakiibuka and many others.
What is the difference between styling hair for TV and Video shoot versus everyday wear?

MAUREEN: This is somewhat tough, but with TV Styling one needs clean and descent styles, while video shooting depends on the concept of the video director; video styles are full of crazy hair. Everyday hair needs to match your style and everyday outfits.
How frequently do celebrities use hair extensions?

MAUREEN: Celebrities normally do hair extensions when they go for video shootings and performances. They always have natural hair in their own time.
What is the biggest challenge when styling celebrities' hair?

MAUREEN: There are times when you come with a style that doesn't look good and when you try to ask them to change it a little; they refuse. This makes me think about the negative comments that critics have to make.
What are the trendiest hair styles in Uganda Entertainment industry right now?

MAUREEN: I think crochets, lace closures and box braids are trending right now.
What makes you UNIQUE and sets you apart from other hairstylists around?
HAIR STYLIST NAMBUUSI MAUREEN: I am a down to earth kind of person.
How can someone emulate any celebrity hairstyle?
MAUREEN: One must first know if the hairstyle matches her lifestyle. It's more than a hairstyle.
Lastly, what is your #1 hair care tip for Women?
MAUREEN: It's a MUST to cover your hair before bed.
Hair stylist Nambuusi Maureen is available on Instagram, check more of her work here.