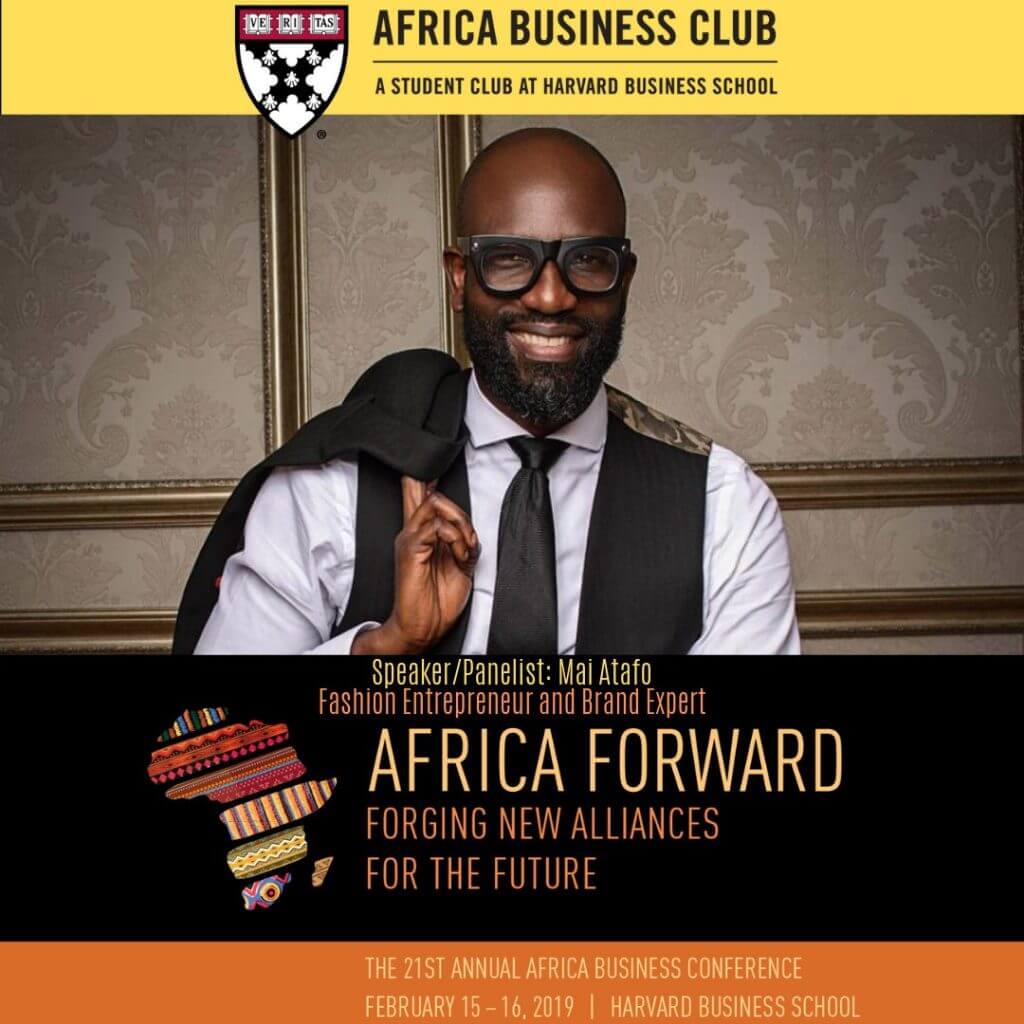 Harvard is the world's leading business school; its Africa Business Club student club will be hosting its 21st Annual Africa Business Conference on 15th and 16th February 2019 with Mai Atafo, a renowned Nigerian designer.
The theme "Africa Forwards, Forging New Alliances for the Future" this year recognizes a call on African business, Macroeconomics and politics to increase intra – regional trade, direct investment and collaborative innovation.
Like in the past, more than 1,000 people from the African continent and the Diaspora will participate in the meeting to discuss this theme "Africa Forwards, Forging New Alliances for the Future" through inspiring keynote meetings and interactive panel discussions.
Participants will be able to expand their professional network by linking current and future African entrepreneurs with a chance to meet African businesses seeking career opportunities on the continent.
This year, the 2018 Abryanz style and fashion award host designer Mai Atafo will be a panelist and speaker at the conference.
Everything You Need To Know About Designer Mai Atafo
In the last decade designer Mai Atafo has extended his brand to international acclaim through the delivery of clean custom – made clothing celebrated in his suits and bridal clothing which meet the quality of stylish and conscious consumers.
Mai Atafo is one of the leading fashion designers in Africa. Atafo is the founder of an eponymous MAI ATAFO fashion House.
Mai is the Creative Director of Mai Atafo, he Overseas, brand management, designing, branding and communication direction for MAI ATAFO.
He has been recognized for the creation of his label and the contribution to fashion in Africa through many publications, both locally and internationally.
Mai Atafo is one of Africa's creative business exports and this will give students a profound insight into the development of a successful business in the growing business landscape of Africa.