Daniella Atim met her husband Jose Chameleone in 2003 through a friend from the Alligators bar, at Kampala's Garden City.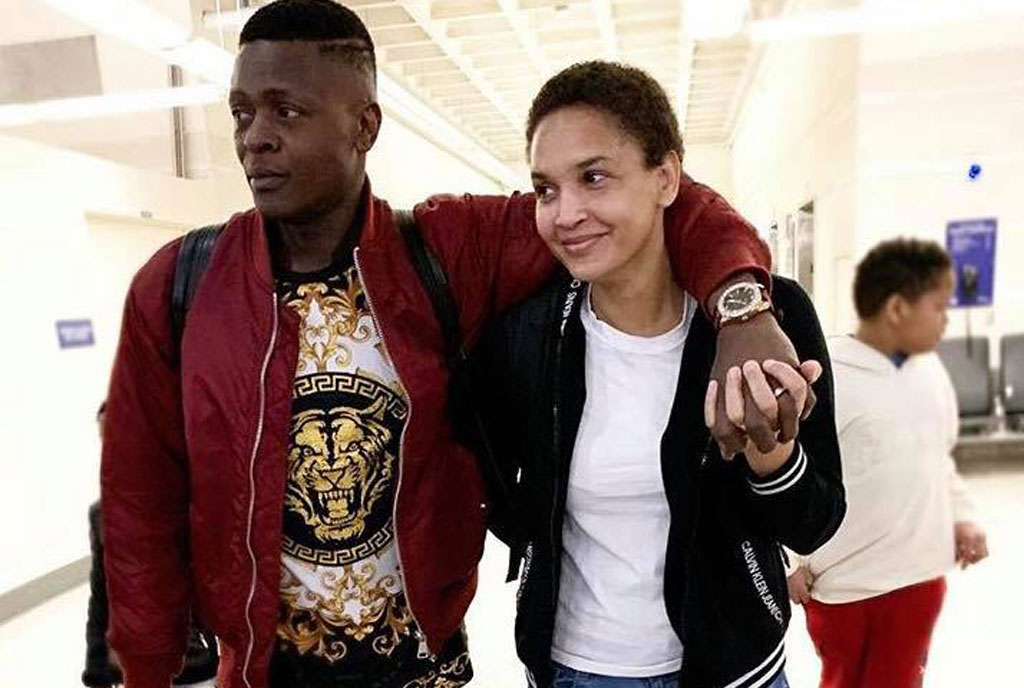 Who is the husband of Daniella Atim?
Jose Chameleone is the husband of Daniella Atim. On June 8th, 2008, the couple made their relationship public in a glamorous marriage. They have five children; Abba Marcus is the oldest of all, followed by Alpha Joseph, then Alpha Shyne, Amma Christian and Xarsa Amani is their last born.
What is the nationality of Daniella Atim?
Daniella is of mixed nationality. Her father, Scalabrini, was born in 1934 in Limido Comasco Italy. He emigrated to Uganda in 1964 at the age of 30, doing missionary work for decades and supporting orphans, the poor and the homeless in other charitable activities.
Daniella Atim is from which tribe?
Daniella Atim is of Italian descent. But according to the Chameleone, she is an Acholi by the tribe.
Daniella met the Chameleon through a friend
In 2003 Daniella Atim met her husband, Joseph Mayanja, also known as Jose Chameleone, through a friend at the Alligator's bar in Kampala's Garden City.
Daniella tells her story that her close friends, always viewed people like Chameleone as failures in society. The best way they were identified is to be hooligans with dreadlocked hair.
How old is Daniella Atim
Daniella Atim was born on November 13, 1985 – now 35 years old. The wife of award-winning Ugandan musician Jose Chameleone will celebrate her birthday in November this year. This makes her a Scorpio.
Daniella is not the mother of the chameleon's first child
The first-born of José Chameleone is Ayla Mayanja, a daughter of Dorotia, a Belgian girl-friend.
Who is the father of Daniella Atim?
Daniella Atim was raised by John Scalabrini, the late father who was her foster dad. However, because she so loves him she prefers to call him father. On 4 October 2016 Fr Scalabrini died and was buried at St James Catholic Church, Biina.
What is Daniella Atim's Instagram?
Yes. Daniella Atim's official Instagram handle is @daniellatim. The mother of 5 is very active on Instagram and often shares behind the scenes photos of her family, on tour and photoshoots.
Chameleon's father hated Daniella
While speaking to The Standard Media in Kenya, Jose said his dad did not want him to marry Daniella Atim because she was from Acholi. "He wanted me to marry from Buganda. I stood my ground and told my dad that she is the one for me and that was my choice," Chameleone said.
Daniella survived to go to prison in 2012
Daniella was arraigned and accused in 2012 of fighting in public with the Dembe FM Radio presenter, journalist Isaac Katende.
Daniella appeared before the Chief Judicial Officer of Makindye and denied the charge of affray. The Grade One magistrate Flavia Nabakooza Kalungi granted her a cash bond of Shs2 million.
Each of her two guarantees had to carry out a UGX 10 million non-cash bonds. Among the guarantees were Kim Kibirige, an artist with Leone Island and Sam Mukasa, Leone Island Manager, a music company owned by Joseph Mayanja, her husband and artist.
Daniella Atim filed for divorce
Daniella submitted a divorce in 2018. She accused her five children's dad of being a drunkard, a cruel man who attacked her and the children physically.
She wanted the court to annul her 10-year-old marriage, but then she retired the case and decided that the matter should be resolved outside the court.
The couple has reconciled today and live as a husband and wife once more together. Daniella moved to the United States to live with children who are pursuing their studies in the US.