Zuena Kirema Ssali is a former contestant in Miss Uganda, former television host, businesswoman, Bebe Cool's wife and a mom.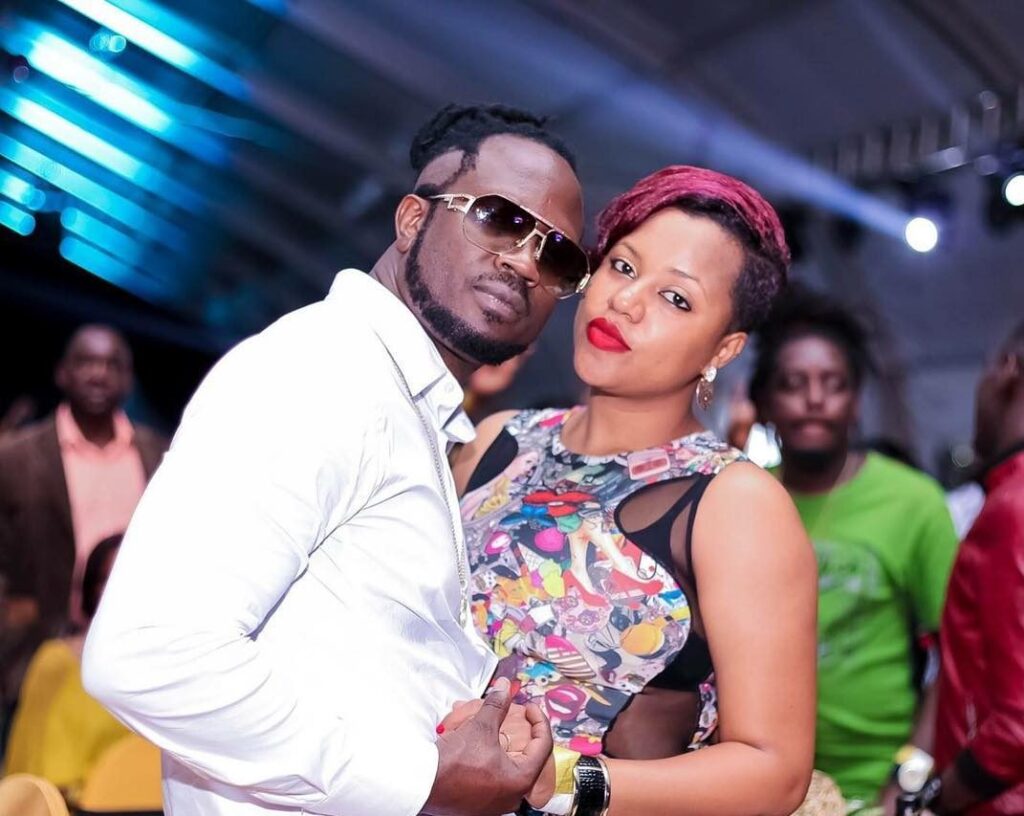 Who is Zuena Kirema
Zuena Kirema Ssali is a former Miss Uganda contestant, a former television host at NTV Life Stories, a female entrepreneur, Bebe Cool's wife and a mother. She is also an inspiration to many women, showing that a successful career and a strong family can be achieved at the same time.
Zuena Kirema was born to parents of different races in the district of Jinja. Her mother is of Arab descent, and her father is a mix of African, Munyankol and Tutsi from Rwanda.
How old is Zuena Kirema?
Zuena Kirema was born on April 4, 1984. Singer and husband Bebe Cool, who was premiering his Pass and Go video, revealed her real age. Bebe said to NTV The Beat host Douglas Lwanga that Zuena is 33 years old (2017) – now 36.
What is Zuena Kirema's Twitter account?
Zuna rarely works on social media and tweets using the @Zuenakirema5 handle. The CEO of Zuena Cakes & Decor is often in direct contact with her fans and keeps everyone updated with her lifestyle.
She describes herself on Twitter as the wife of Uganda's No. 1 musician Bebe Cool. She proudly displays the title in her profile, highlighting the success of her husband's music career.
Did Zuena Kirema date Mowzey radio?
Until now, many believe that Zuena Kirema and the late singer-songwriter Mowzey Radio had an affair before meeting Bebe. However, the two never officially confirmed the rumour, and their relationship is still uncertain.
In July 2018, Zuena addressed the rumours; "I've never dated Mowzey Radio." Adding that "When Bebe and Radio were having personal issues, he decided to sing about me to make Bebe feel bad but I had never heard of him before the song came out."
Where did Bebe Cool and Zuena meet?
The two met in Arua where Zuena Kirema's mother was pursuing her nursing course while her father was on his business duties.
The mother of Zuena grew up in Jinja, so she said after her two meetings that she will work in Jinja Hospital, following her studies. Her father, therefore, had no choice but to move to Jinja to live with his wife. "It's for this reason that people call me a musoga by tribe, but I don't mind."
Zuena dropped out of school
Zuena joined the Kasanga Institute after her S.6 for tourism. But she had given birth and still breastfeeding her first child by then.
When Zuena tells her story, in her second year, she had to quit school because she was unable to take on the pressure. Zuena realized that she was not capable of managing both school and her other obligations, and so decided to focus solely on her other commitments.
Her husband used to accompany her for lectures and while in class, the child had to be taken care of by him (Bebe) in a car and when the baby cried, she texts her, and asked for permission to go and breastfeed the child.
That is why Zuena decided collectively to end her studies to look after the child and allow her husband to do normal work. However, Zuena says she doesn't regret leaving school today because in life she does a lot better.
Why Zuena Kirema left NTV Life Stories
In the past Zuena worked on NTV Uganda, the Serena-based television as host of Life Stories. But in 2015 she retired two years down the road as a host of the NTV Uganda Life Stories show.
The resignation of Zuena was a family choice because she had to focus on business and family matters needed enough time. Zuena's departure was an important decision, as it allowed her to give the necessary attention to both her business and personal life.
When did Zuena date Bebe Cool?
In 2001 Zuena and Bebe Cool met at the Crane Chambers farewell party of the Miss Uganda who went to China. It was the first time that they met and discussed the relationship with each other.
Shortly after greeting her, Bebe Cool asked for her number but Zuena refused his request. Zuena told Bebe Cool that she was not ready to start a relationship with him.
Zuena's parents rejected Bebe Cool
In the beginning, Zuena didn't like Bebe Cool because of his hairstyle and the way he dressed, and also because he went to parties always, so he looked untidy to her.
At first, Zuena's parents, given his social status as a dreaded man, had rejected Bebe Cool, because they were devoted Muslims but with time, after discovering that he was an intelligent person contrarily to his outward appearance, they accepted him as he was.
Zuena moved to the house of Bebe Cool, and they both began to live together after she had conceived. This new life together provided the couple with a sense of stability and security as they looked forward to their future.
Does Zuena Kirema have Instagram?
Yes, that's true. The official Instagram name of Zuena Kirema is @zuena_kirema. You can follow her and become one of her growing network of 461K followers. With her unique posts and insights, Zuena has been able to capture the hearts and minds of many, making her a powerful and influential voice in the online world.