On February 15, 2022, Burna Boy, a Grammy-winning and globally recognized Afrobeats singer, scored a historic 200 million streams on Boomplay.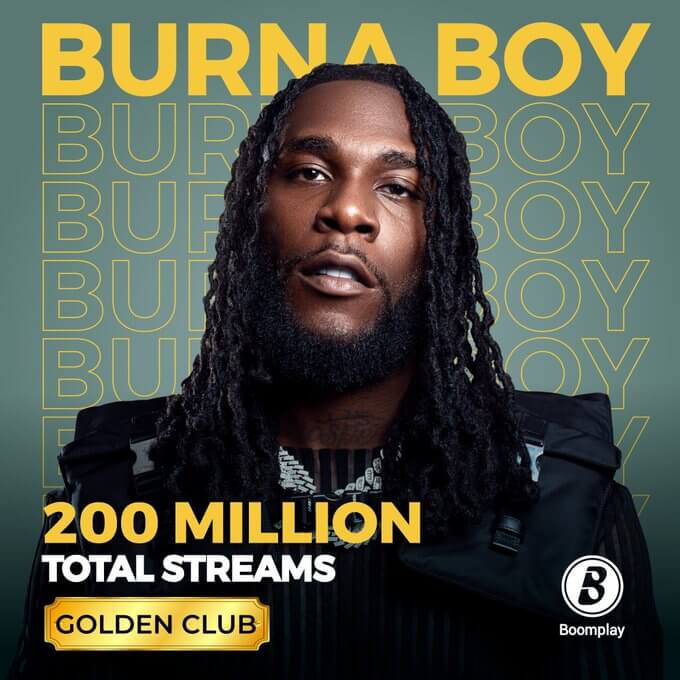 KAMPALA | LIFESTYLE UGANDA (https://lifestyleuganda.com/) — Burna Boy, a Grammy-winning Afrobeats star and Nigerian global superstar, received his historic 200 million streams on Boomplay on February 15, 2022.
Boomplay streams are dominated by Burna Boy, followed by Olamide and Fireboy DML.
Boomplay has 60 million monthly active users and a catalog of 65 million tracks.
Its streaming data is now reflected in several Billboard charts.
Also, check out Fireboy DML reaches 350 million streams on Audiomack.
Burna Boy is the first African act to achieve this milestone, joining the 'Boomplay Golden Club' barely a year after he racked up 100 million streams on Africa's leading digital service provider.
He is followed by Olamide and Fireboy DML, who both overtook 100 million streams on the platform in December.
This comes at the same time as Burna Boy is slated to headline the Afro Nation Puerto Rico festival, scheduled for San Juan from 24 to 26 March.
Burna Boy's latest achievement was largely attributed to his successful albums such as 2018's Outside (10 million streams), 2019's Grammy-nominated African Giant (43 million streams), and 2020's Grammy-winning Twice as Tall (80 million streams).
The Nigerian singer has become one of the most popular musical names to emerge from Africa in recent years. With many crossover hits and international collaborations, Burna Boy has gained a growing international audience.
Boomplay's director of artist and media relations Tosin Sorinola, who presented Burna Boy with a plaque in recognition of the milestone, said: "This is another milestone for Burna Boy, Boomplay and the entire African music industry."
"This achievement shows that fans in Africa are fast catching up to the digitisation of music and streaming, which Boomplay is championing."
In addition, Sorinola said, growing digital music consumption contributed to higher incomes for music creators who use Boomplay.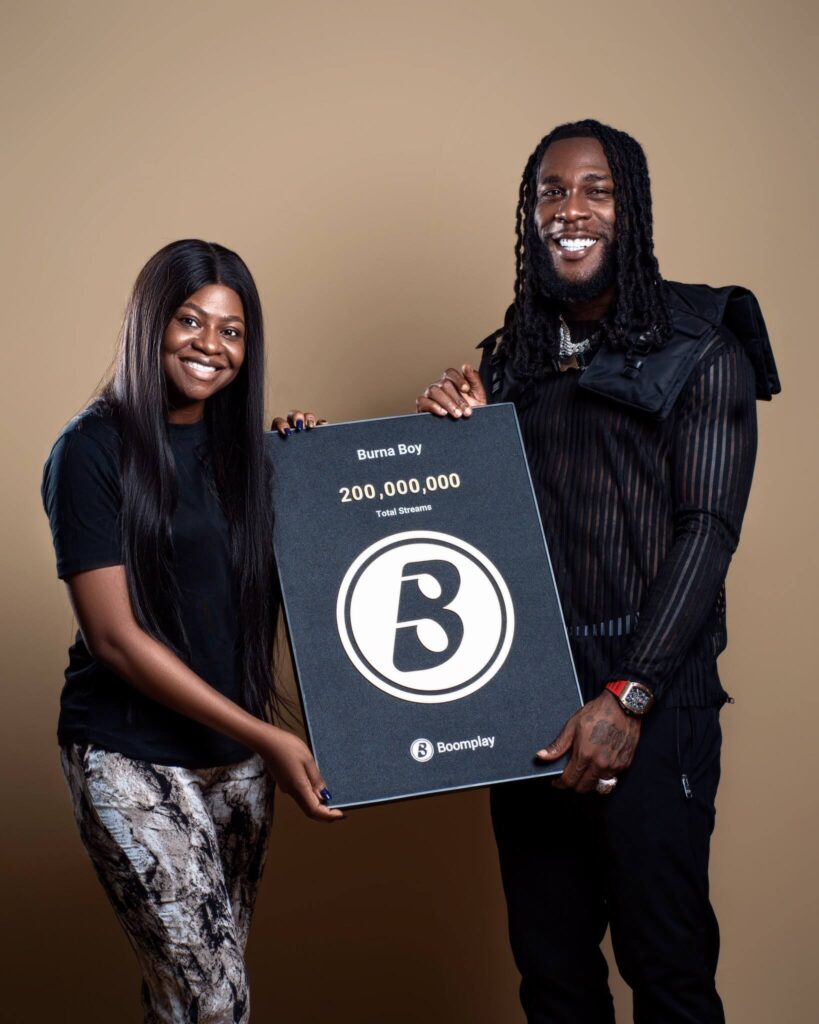 Boomplay hosts 65 million tracks and 60 million monthly active users, making it the most robust collection of African music globally.
Streaming data from Boomplay is also considered for numerous Billboard charts.
Boomplay announced in December that it had extended its agreement with independent music rights holder Merlin to expand its service into 47 additional African countries.
In other news, Check out 3Music Awards 2022 nominees, Rema drops "Calm Down", 2022 Oscar nominations announced, Anghami makes its Nasdaq debut, Kylie Jenner gives birth, Fireboy live in Uganda, Rihanna is pregnant, Cheslie Kryst is dead, Minister Lokodo is dead, Global Music Awards Africa 2022 nominees are out, Nasdaq to list Anghami, 2022 Grammy Awards set for April, and Wizkid heads to iHeartRadio Music Awards 2022.